Germisdin Aloe Vera
Bath Gel
Soap-free bath gel containing Aloe Vera and antiseptic agents to maintain the skin's natural balance.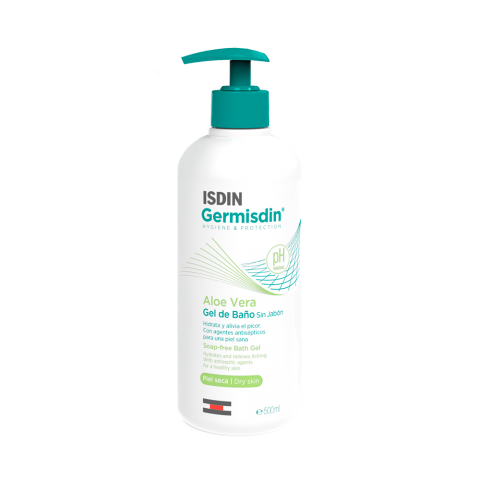 Overview
Soap-free bath gel with antiseptic agents, to cleanse, moisturise and relieve itching. Recommended for dry and sensitive skin.
Benefits
Cleanses, moisturises and relieves itching, thanks to the moisturising action of Aloe Vera and soothing action of polydocanol (laureth-9).
Aseptic hygiene for the skin, with agents that prevent the growth of microbes.
Its acid physiological pH provides an antiseptic action and helps to maintain the lipid layer.
Extra smooth texture, rinses easily.
Dermatologically tested, ideal for delicate skin.
How to apply
Apply daily to wet skin after bathing or showering. Rub in well until it lathers, then rinse.