Germisdin
Intimate hygiene
Your intimate daily hygiene, fresh and soft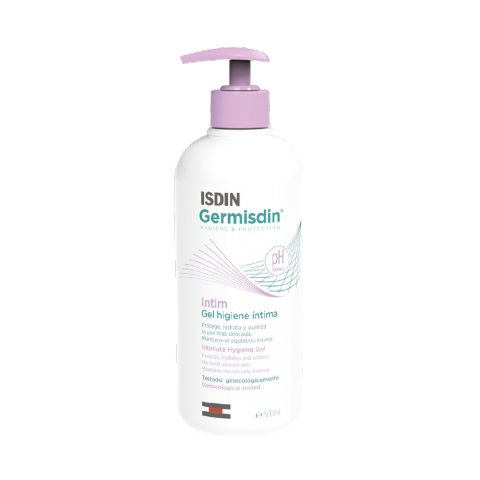 Frasco 250ml - CN: 385450.4
Frasco 500ml - CN: 210450.1
Overview
Physiological gel-cream for intimate daily hygiene for the most delicate skin.
Benefits
Gently cleanses, protects and moisturises the intimate area. Physiological pH and protective cellulose maintain the physiology of the intimate area.
Helps to soothe itching and keeps the area fresh and smooth.
Dermatologically and gynecologically tested.
How to apply
Apply daily to damp skin on the affected area until a lather forms and rinse.