Reading:
5
minutes
There's no escaping this ingredient: hyaluronic acid is everywhere in the beauty world. And with good reason. But if you've never really looked into the science behind your skincare, you might be wondering how it works. And especially, how can an acid be hydrating?
Not to worry, though – we're digging into what hyaluronic acid is, how to use it, and why it's earned its spot in the skincare ingredient Hall of Fame.
Let's get started.
THE BASICS
HYALURONIC ACID (HA)

WHAT IS IT: Hydrator

WHAT IT DOES: This moisturizing agent boosts elasticity, supports collagen and elastin, and helps repair skin damage.

WHO'S IT FOR: Hyaluronic acid is gentle enough for all skin types, but it's especially beneficial for those with dry skin.

HOW TO USE IT: Topical hyaluronic acid can be used in eye creams, serums, and moisturizers both morning and evening on clean, dry skin.

GOES WELL WITH: Vitamin C, peptides, carnosine, glycolic acid

DON'T MIX WITH: Hyaluronic acid shouldn't cause interactions with other cosmetic ingredients as it's found naturally in our skin.

TRY IT IN: K-Ox Eyes, Hyaluronic Concentrate, Age Contour and more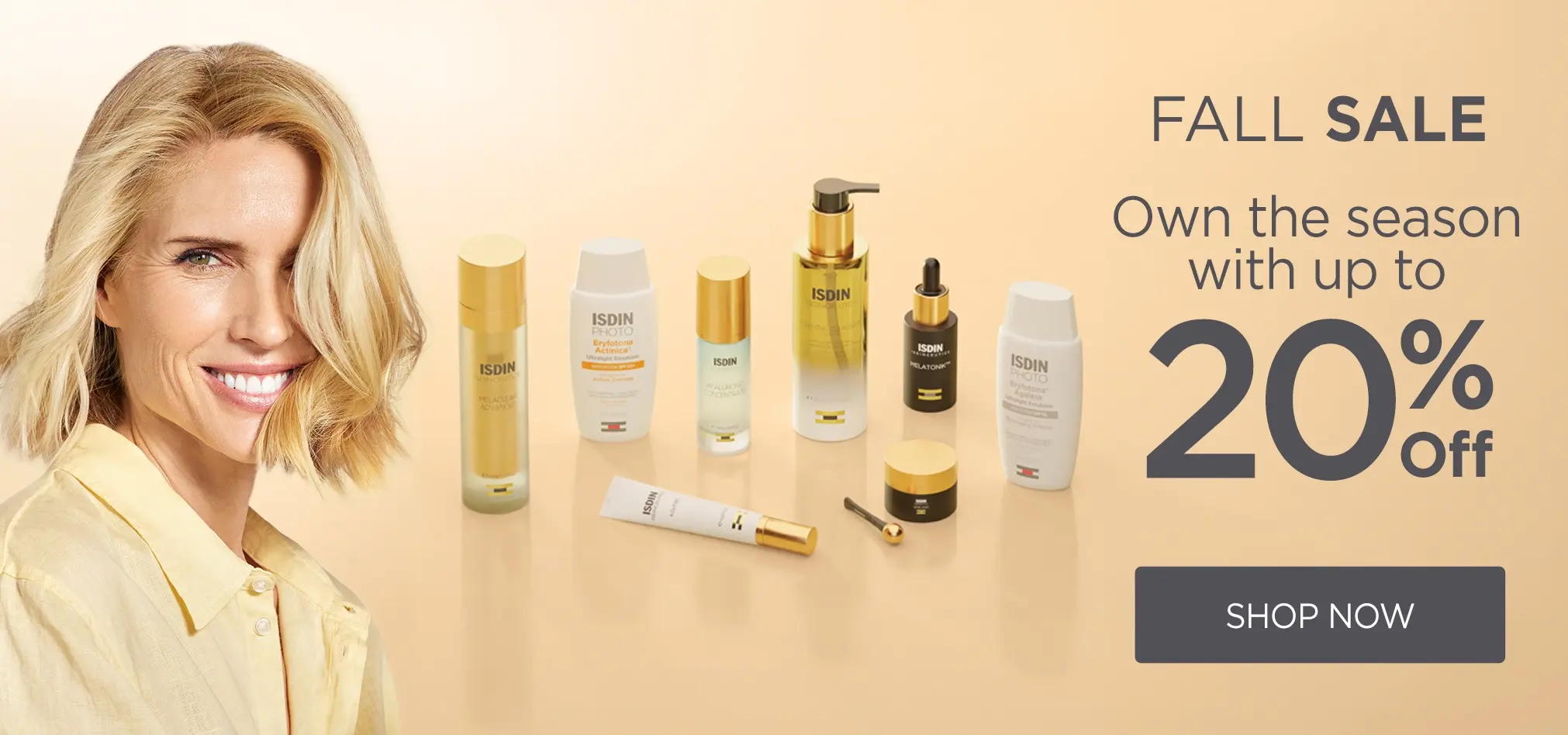 What is hyaluronic acid?
Hyaluronic acid is a molecule that is naturally found in our joints, connective tissue, and skin. Depending on where it's found in the body, it has different functions:
Inside the joints, it can help to keep the space between your bones lubricated, meaning they are less likely to grind against each other and produce pain.
In connective tissue, it cushions the cells of living tissue and helps to keep them hydrated.
In the skin, it acts as a hydrating agent and helps to give skin elasticity, keeping it looking youthful.
Thanks to its ability to bind and retain water molecules, hyaluronic acid plays a major role in our body's functions, particularly in the skin and tissues. This explains why it's recently shot up in popularity in many areas of medicine, ranging from orthopedics (joint injections) to dermatology (dermal fillers and topical cosmetic products).
What can hyaluronic acid do for my skin?
Aside from its capacity as a natural moisturizer, hyaluronic acid also boasts other great qualities. It plays a role in helping to repair skin and combat the visible signs of aging such as fine lines and wrinkles. 
And although it's an acid, its mild nature makes it very different from peeling ingredients like glycolic acid. This hydrating acid boasts a high water retention capacity, acting almost like a natural water reservoir in our skin. It also contributes to the elasticity of our skin.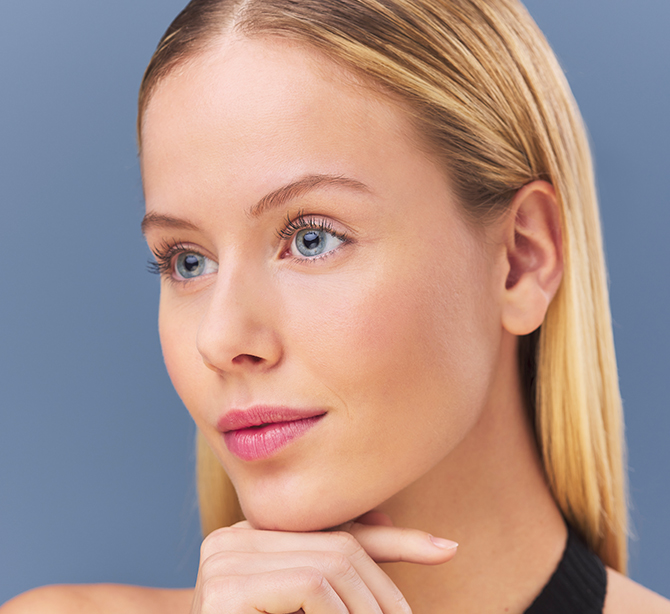 The problem is that as we age, the hyaluronic acid content in the skin changes. A natural decrease in the production of hyaluronic acid happens as we get older. In short, your skin becomes less hydrated, less supple, and feels thinner over the course of time.
Applying hyaluronic acid topically can be a great way to help return that hydration to the skin. Moreover, it offers rejuvenating effects. Check out all the benefits:
Restores volume to the face
Reduces the appearance of fine lines and wrinkles
Promotes skin tightness and elasticity
Supports collagen and elastin in the skin
Improves skin's overall hydration
Helps retain water in the skin
Who should use hyaluronic acid?
It's not just those with dry skin who can benefit from hyaluronic acid – this superstar ingredient makes a great addition to any skincare routine. And generally, it's tolerable for all skin types, even sensitive or oily skin.
How to use hyaluronic acid in your skincare routine:
Now that you've seen the benefits, you're probably wondering how to include it in your skincare routine. Hyaluronic acid is used in many different formulations, but it's most commonly used in eye creams, serums, and moisturizers.
1. Start with a clean slate
Overall, an oil cleanser is your best bet for a deep clean that doesn't strip the skin. Oil attracts oil, making it ideal for gently removing impurities like excess sebum, waterproof makeup, or water-resistant sunscreen.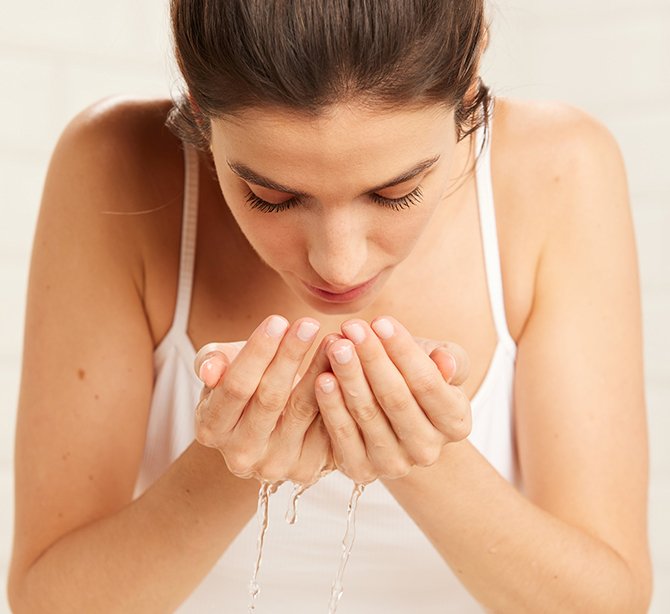 2. Add in an eye cream with hyaluronic acid
After cleansing, reach for a hydrating eye cream. Hyaluronic acid can offer a firming effect and protect skin from moisture loss, leaving the eye area feeling smoother and visibly more rejuvenated. Bonus points if it also combats dark circles, puffiness, crow's feet, and fine lines!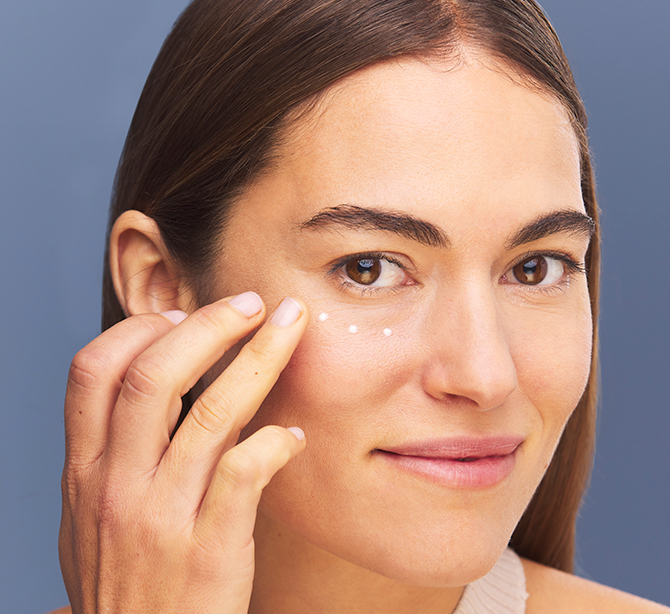 3. Apply a hyaluronic acid serum
Apply a hydrating serum after cleansing, both morning and evening, to replenish and boost your skin's moisture levels, helping your skin look radiant. Deep hydration from serums containing hyaluronic acid will help to add volume to the skin and diminish the appearance of fine lines and wrinkles.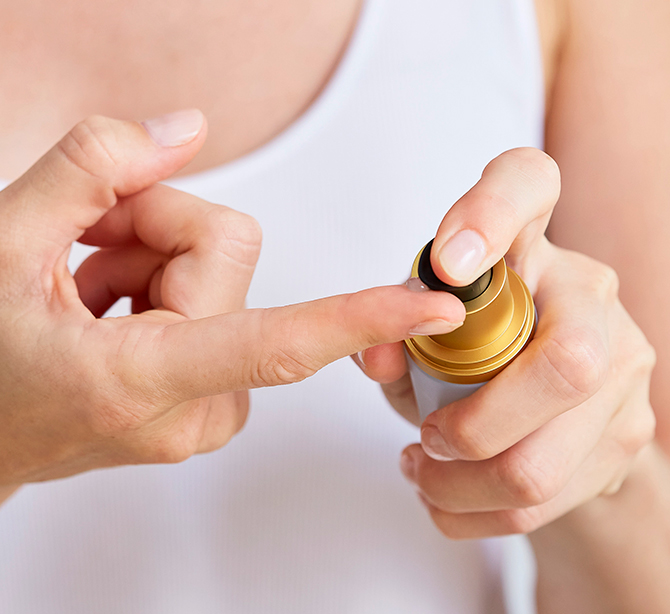 4. Wrap skin in moisture with an HA cream
Hyaluronic acid can be used in moisturizers to help retain hydration, acting as the layer that seals moisture into the skin. Moisturizers with hyaluronic acid help to maintain water levels, providing sustained moisture throughout the day. The end result? Skin that looks hydrated and refreshed.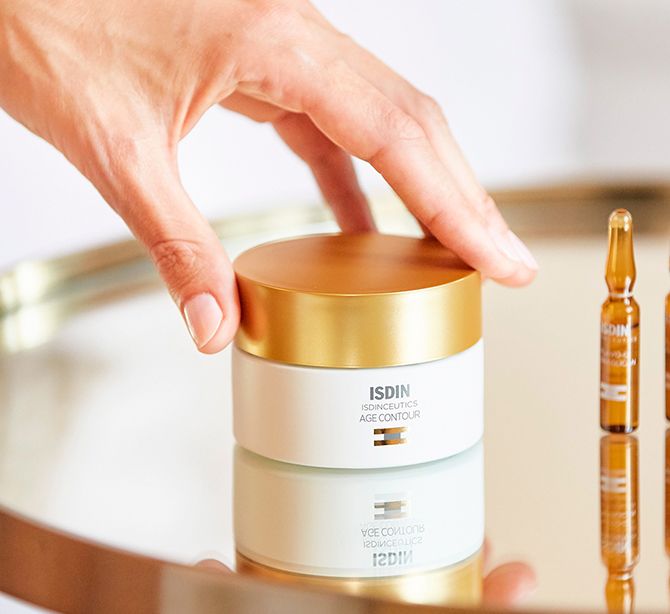 5. Last but not least, sunscreen!
Every day, every weather – the final step of your morning skincare routine should always be high SPF, broad spectrum sunscreen. Layer it on after your moisturizer to help protect skin against the damaging effects of the sun.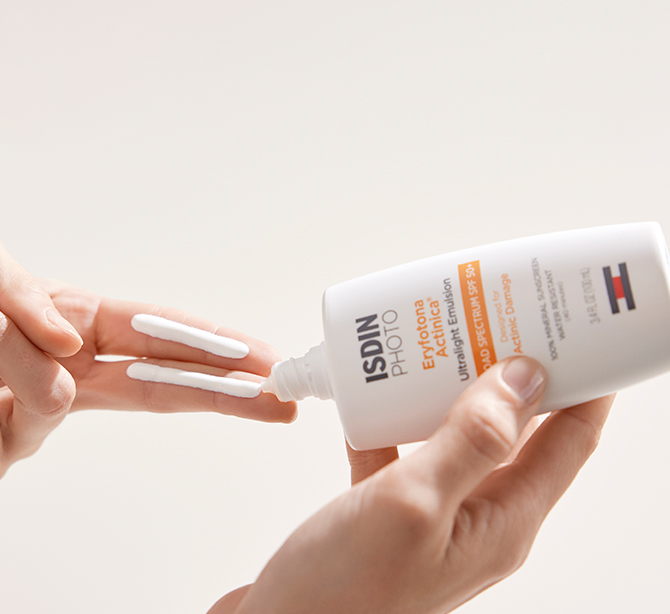 JUST THE FAQs
Is hyaluronic acid safe?
The word 'acid' might fool you for a minute. But not to worry: hyaluronic acid is widely considered a safe choice for all skin types.
Since it's found naturally in the body, adverse reactions to this ingredient aren't common.
Can I use hyaluronic acid with retinol?
Yes! Hyaluronic acid and retinol work well together in skincare routines. This combination shouldn't cause major interactions or side effects. In fact, hyaluronic acid can help make any drying or irritating effects of retinol less noticeable. And of course, always make sure to use the correct concentration of retinol according to your skin type.
Can vitamin C and hyaluronic acid mix?
Yes! Vitamin C and hyaluronic acid make a gentle yet powerful skincare combo. The benefits of both ingredients complement each other to create a rejuvenating duo. Hyaluronic acid offers a flash hydrating and plumping effect, while vitamin C works to brighten and even tone over time.
P.S. You can find this dream team in Flavo-C Ultraglican.
What should I not mix with hyaluronic acid?
Good news! It pretty much always plays nice with others. There aren't any notable ingredient interactions to worry about.
But when in doubt, test it out. Apply your skincare products onto a less-sensitive and visible area of skin (like the side of your neck or inner forearm) to see if it reacts. Once 24 hours have passed with no reaction, you should be ready to give it a real go.
Can I use hyaluronic acid under eyes?
Yes! Hyaluronic acid formulas made specifically for the eye contour area can be both essential and effective. Thanks to its ability to bind to water, this hydrating ingredient can help restore elasticity and moisture levels around the eyes as well.
Try it in K-Ox Eyes.
How often should I use it? Every day?
You can add hyaluronic acid to both your morning and evening routine every day.
Visible effects of hydration may show up immediately, but any rejuvenating effects typically take at least 30 days to appear. So, make sure to give any new product at least a month of consistent use before making a final judgment.
You might also like:
Sources and references:
Garre A et al. Antiaging effects of a novel facial serum containing L-ascorbic acid, proteoglycans, and proteoglycan-stimulating tripeptide: ex vivo skin explant studies and in vivo clinical studies in women. Clin Cosmet Investig Dermatol. 2018;11:253-263
https://doi.org/10.2147/CCID.S161352 Oe et al. Oral hyaluronan relieves knee pain: a review. In Nutrition Journal (2016); 15: 11.
Sridevi et al. A Review on Hyaluronic Acid. In International Journal of Research in Chemistry and Environment (2012) Vol. 2 Issue 4; 6-11.
Papakonstantinou E., Roth M., Karakiulakis G. Hyaluronic acid: A key molecule in skin aging. In Dermatoendocrinology (2012); 4(3): 253-258.
Pavicic et al. Efficacy of cream-based novel formulations of hyaluronic acid of different molecular weights in anti-wrinkle treatment. In Journal of Drugs in Dermatology (2011), 10(9):990-1000.
Behind the blog:
Article written and reviewed by: