Reading:
3
minutes

Fine lines and wrinkles are part of life. They're a reflection of sunny vacations, bouts of laughter, and hard-earned work promotions. And whether you love them or could do without them, you can't completely erase wrinkles. But, if you're looking for ways to get rid of forehead wrinkles, here are some tips to help reduce their appearance.
And as wrinkles on the forehead are often some of the first facial wrinkles to show up, how to get rid of them is a popular question in the skincare world. Here's your answer: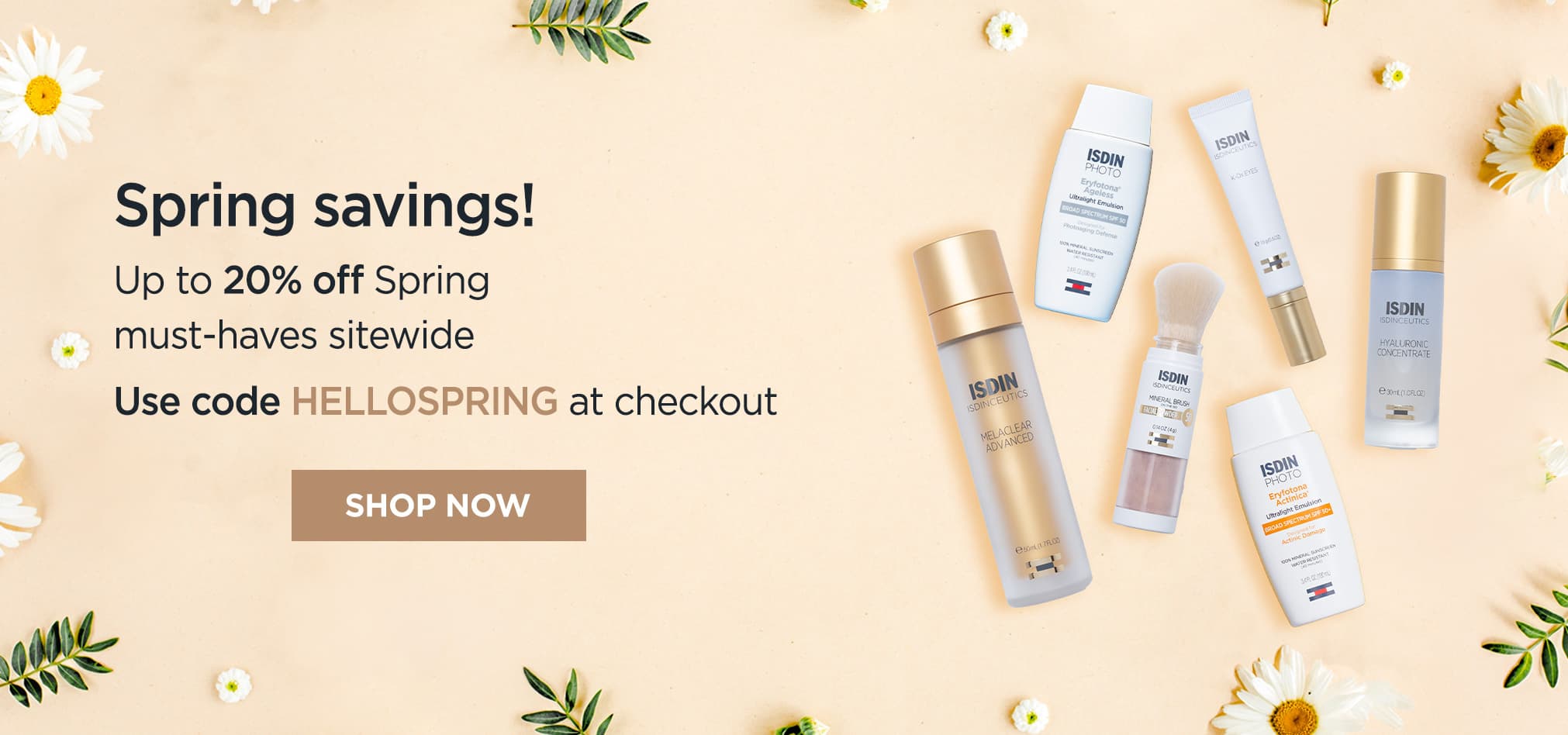 Hydration is key
Of course, drinking lots of water is good for your health, and it could be good for your skin, too. But it's also important to keep hydrated on the outside in the form of moisturizing skincare products. While dry skin doesn't cause wrinkles, it can accentuate the signs of aging in the skin, making wrinkles look much more prominent.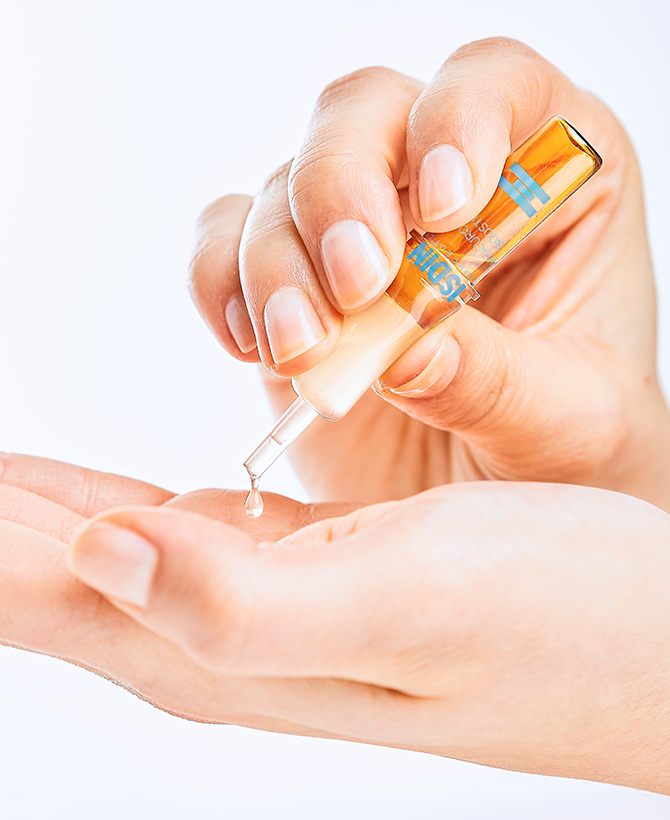 To combat skin dryness, stay hydrated throughout the day, and apply a moisturizing serum during your skincare routine. Some serums can do more than just hydrate, too. They may contain targeted ingredients that help reduce the signs of fine lines and wrinkles on the forehead.
Look for serums containing hyaluronic acid for plumper-looking skin. Or try antioxidant serums, which help fight environmental stress and may be beneficial in decreasing the appearance of early forehead wrinkles.
Find moments to relax (those wrinkles on your forehead)
Stress isn't always avoidable. But when we worry or feel uptight, this can often show in our skin as we furrow our brows. While it's not realistic to live a life completely free from stress, there are ways you can help reduce worry and manage difficult moments.
From yoga to breathing exercises, or from taking a quick stroll around the neighborhood to writing in a thought journal, do whatever makes you feel more relaxed! Find your way to de-stress from the day, and you're more likely to spend less time in the company of frown lines.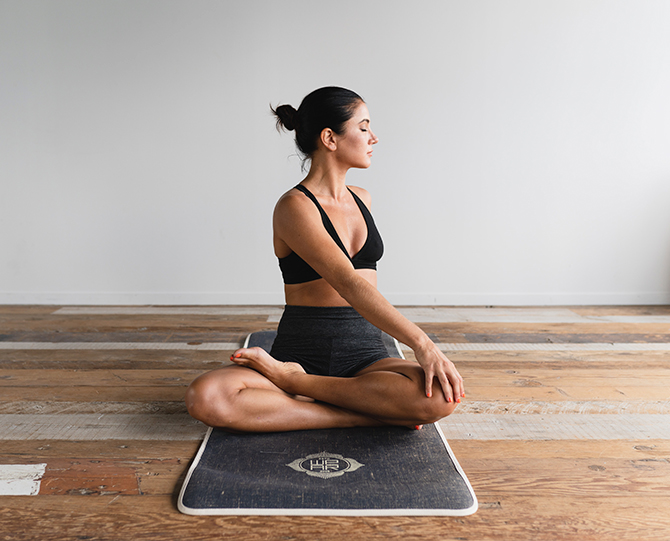 Get antioxidants into your diet
Antioxidants aren't just something to be applied on top of your skin – they can do the world of good inside, too! Research suggests that diet plays a significant role in skin health. And those with a higher intake of the antioxidant vitamin C may experience benefits such as a decrease in oxidative skin damage – a known contributor to early skin wrinkling.
Other dietary antioxidants may also play a role in slowing the visible signs of wrinkling in the skin, so look out for antioxidant-rich foods and make a point of including them in your diet. Red bell peppers, blueberries, strawberries and broccoli are all good sources of vitamin C.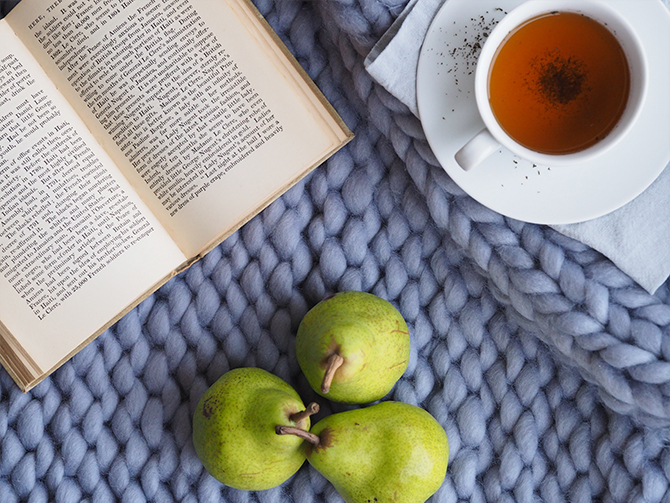 Including an antioxidant supplement in your diet is also a simple way to give your skin the nutrition it needs from within. Skin supplements such as ISDIN's Sunisdin Softgel Capsules are rich in antioxidants, polyphenols and carotenoids. These help to neutralize free radicals and defend the skin against oxidative stress, with the goal of helping to slow premature wrinkling and keeping skin looking radiant.
Use sunscreen every day, no matter the weather
Sun damage affects us all. It produces negative effects on the skin, such as an increased risk of skin cancer, and interference with the skin's normal reparative mechanisms. When these mechanisms become overwhelmed by too much sun exposure, negative results may include skin thickening, wrinkles, and changes in skin tone. Simply put, sun damage can accelerate the skin's natural aging process, in a process called photoaging.
To protect your skin daily, use a mineral sunscreen such as Eryfotona Actinica, providing broad spectrum protection against both UVA and UVB rays. The American Academy of Dermatology recommend using a broad spectrum sunscreen which has an SPF of 30 or higher.
No matter where you are, apply sunscreen 15 minutes before sun exposure. Then reapply every two hours, every 40 minutes when sweating (e.g during exercise) or swimming, and immediately after towel drying. Sun damage doesn't take a day off!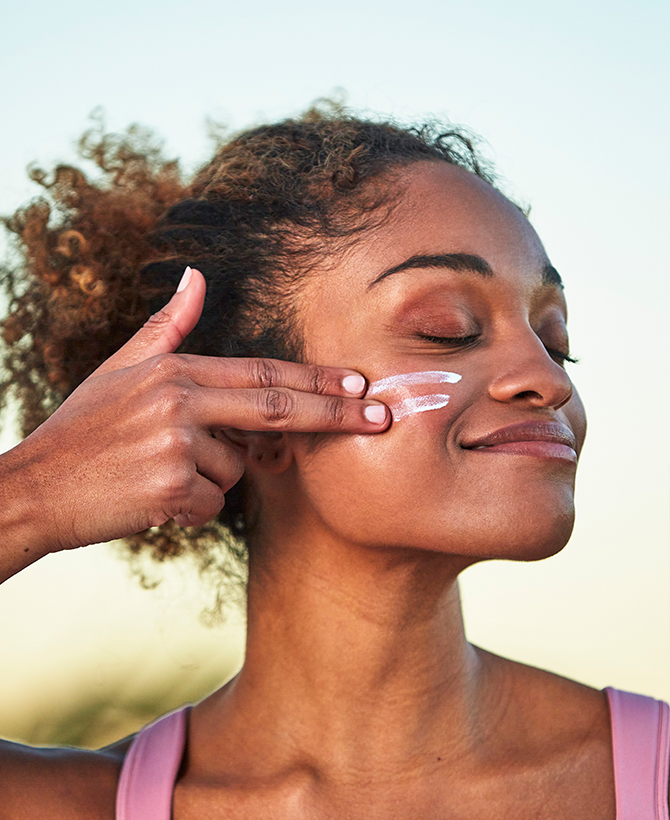 Prevent more than just forehead wrinkles: don't smoke!
The negative effects of smoking are widely known. But did you know that smoking is one of the leading causes of facial wrinkling?
Smoking can damage the skin's elasticity. How? The chemicals in cigarettes affect fibers in the skin such as collagen and elastin, which help to give skin its structure and firmness. The more cigarettes you smoke, and the longer you smoke, the deeper and more prevalent wrinkles will be. So, quit while you're ahead!
Follow these simple tips to reduce the appearance of forehead wrinkles, and your skin will benefit in so many other ways, too! A healthy lifestyle can be reflected in your skin. So with small changes to your skin care, diet, daily routines, and sun care habits, you'll soon begin to enjoy the benefits they can bring.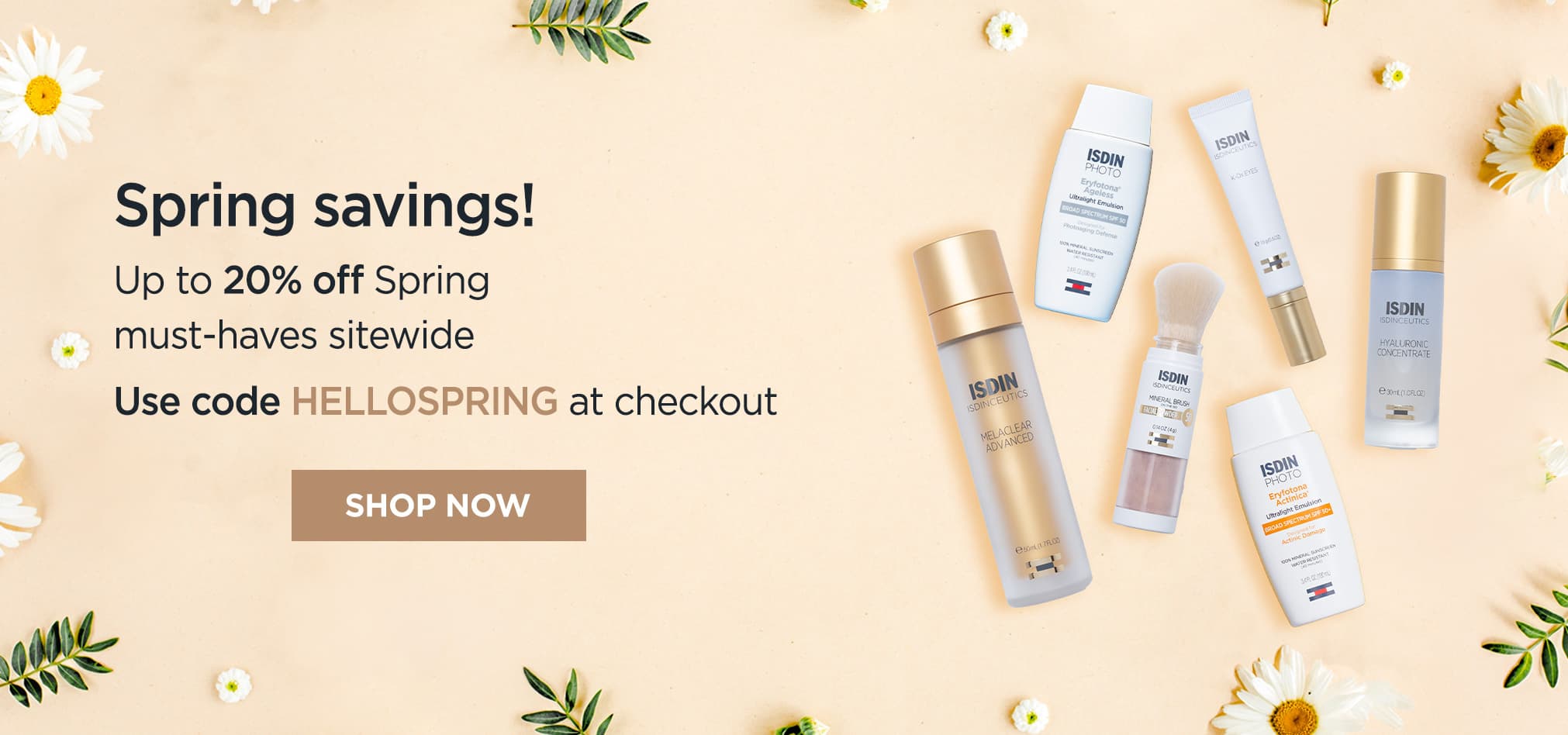 ---
Sources and references:
Maeve C Cosgrove, Oscar H Franco, Stewart P Granger, Peter G Murray, Andrew E Mayes, Dietary nutrient intakes and skin-aging appearance among middle-aged American women, The American Journal of Clinical Nutrition, Volume 86, Issue 4, October 2007, Pages 1225–1231.
Addor FAS. Antioxidants in dermatology. An Bras Dermatol. 2017;92(3):356-362.
Ernster VL, Grady D, Miike R, Black D, Selby J, Kerlikowske K. Facial wrinkling in men and women, by smoking status. Am J Public Health. 1995;85(1):78-82.
https://www.aad.org/public/everyday-care/sun-protection/sunscreen-patients/sunscreen-faqs
https://www.nhs.uk/conditions/vitamins-and-minerals/vitamin-c/
Article written and reviewed by: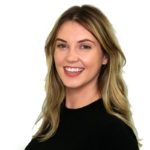 Amy is a content strategist who turned a part-time obsession with skincare into a full-time passion. Her experience as a creative storyteller includes a range of lifestyle and technology topics across Washington D.C. and Barcelona. What's in her travel bag? Eye contour cream and sunscreen, always.