Reading:
4
minutes
In your newsfeed. At your dermatologist's office. During brunch with friends. It seems like everywhere you turn, someone's raving about the latest skincare scoop: oil cleansers.
We're sharing the science behind why they work, who should use them, and how to use cleansing oil in your current skincare routine. Plus, find out why it's one of the preferred makeup-removing textures of skintellectuals everywhere.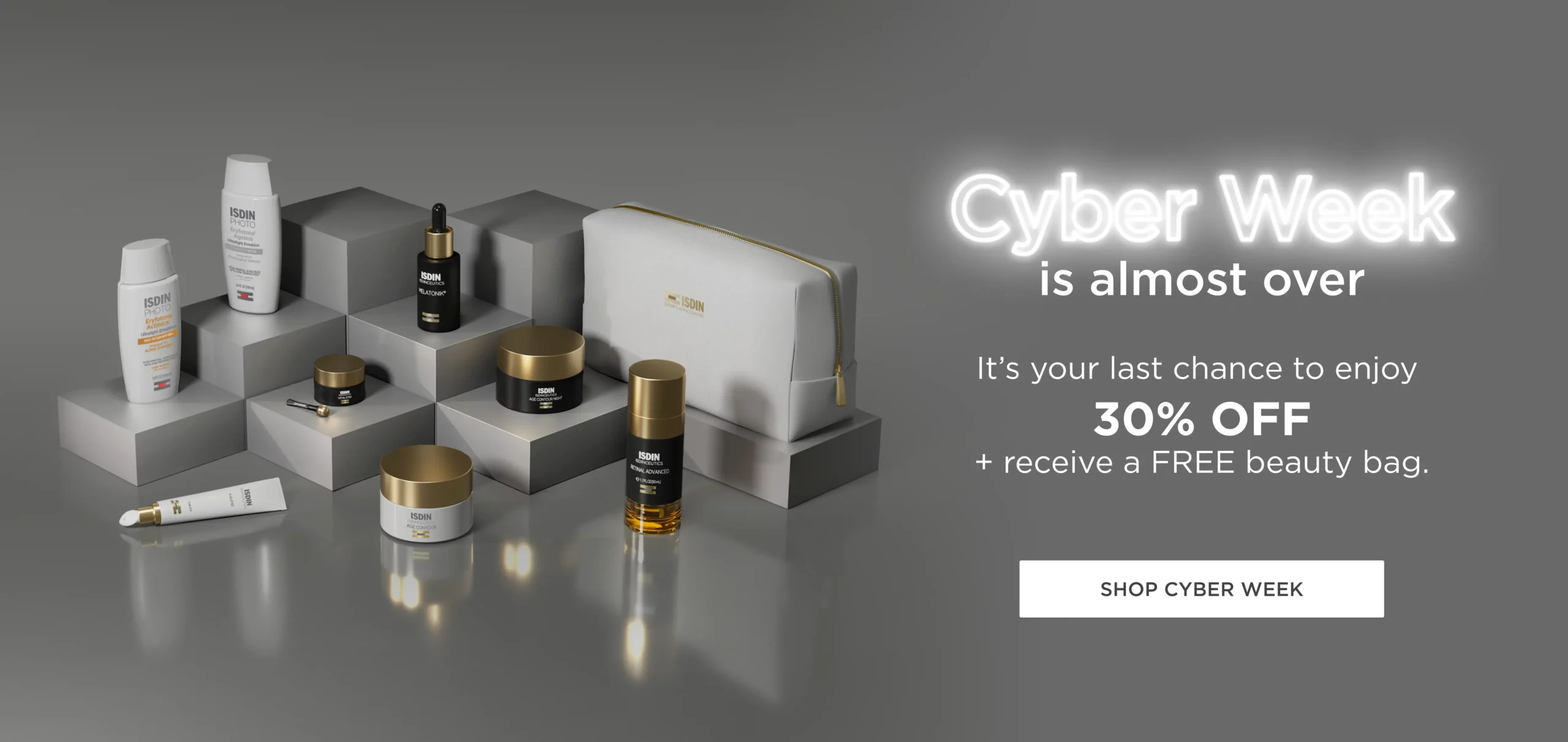 What is cleansing oil & how does it work?
If you've been a loyal user of gel or foam cleansers, oil formulas can sound a little, well, greasy. That taut feeling you get after a bubbly scrub makes you feel clean. But, what does it mean for your skin?
Some cleansers that give you that squeaky-clean feeling actually contain strong surfactants. So while they can be great at dissolving dirt and unwanted oils, they can also irritate skin and throw its pH off balance.
Meanwhile, as counter-intuitive as it sounds, oil cleansing formulas are great at gently lifting away daily grime and removing excess oil. But, how does it work? Oil attracts oil. And most of the impurities on skin — like leftover makeup, sunscreen, and excess sebum — are all oily in origin. The cleansing oil binds to these unwanted guests to help eliminate and dissolve them.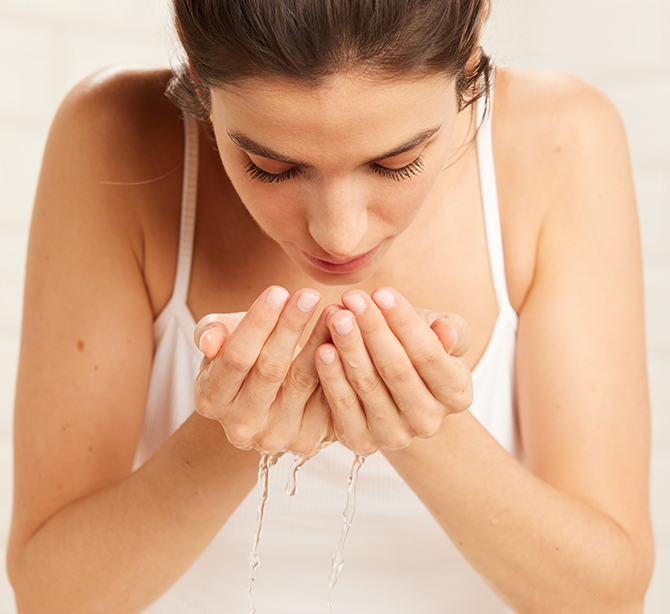 What's so great about oil cleansers?
We already know that the good oils stick to unwanted oils, but what else? Cleansing oils can do some serious heavy lifting, especially in dual oil-to-emulsion formulas. An emulsifier can be used to mix the unmixable, i.e. water, dirt, and oil. So when adding water, you create a milky texture that picks up impurities and allows for an easy rinse.
The bonus? Nutritive oils sink into the skin, offering up antioxidant benefits. The final result is soft, clean, glowing skin — without the potential tightness (and damage) left behind with harsher cleansers.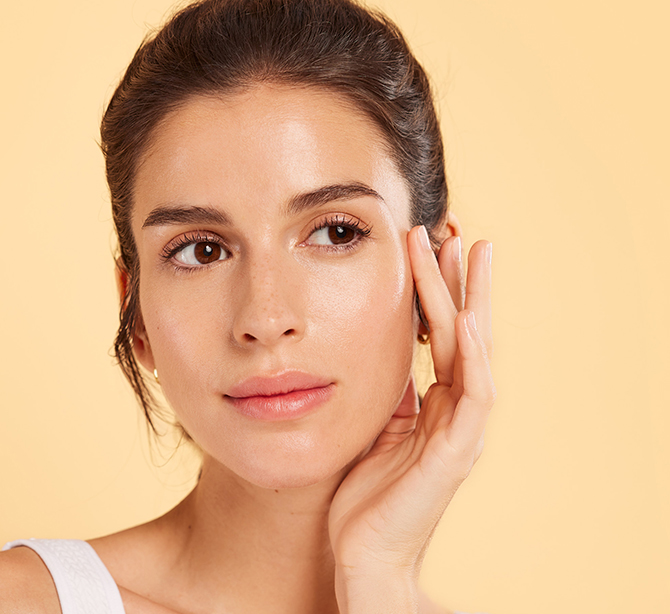 Sounds good! But I'm a micellar water fan. Is cleansing oil better?
Not better — just different. Both cleansing oils and micellar waters can be great soap-free options that are friendly to all skin types. Here are a few general tips that can help you decide on one, the other, or both.
Oil cleansers are ideal if:
You're looking for an effective cleanser that helps leave your skin hydrated.
You apply makeup regularly (especially water-resistant formulas).
You live in the city. Oil formulas can lift away any pollution particles on your skin after a long day.
You've got oily, normal, sensitive, dry, or combination skin.
Micellar waters are great if:
You're looking for an effective cleanser that gets the job done fast.
You're a skinimalist: look for an all-in-one micellar formula that removes makeup, cleanses, tones, and hydrates in one single step.
You've got sensitive skin. Look for a soap-free, alcohol-free, and fragrance-free formula to help avoid irritation.
Not sure which cleanser is right for you? Take our personalized ISDIN Skincare Routine Quiz.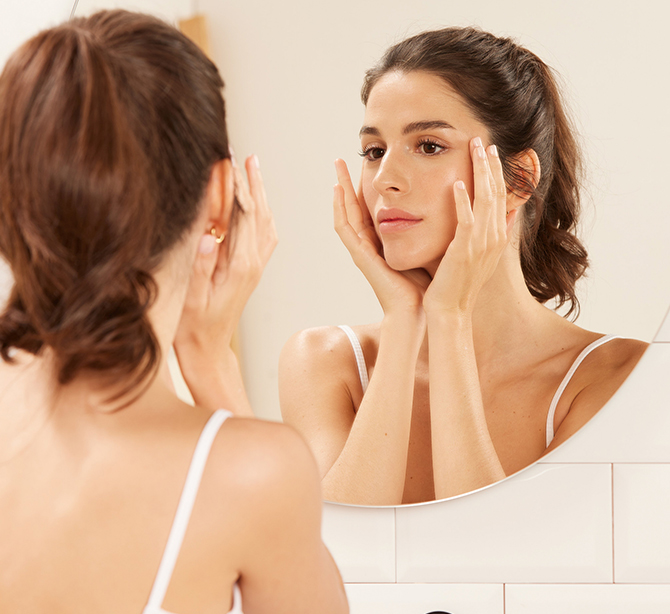 I've got oily skin… should I use an oil-based cleanser?
Yes! No, really, hear us out. The best thing about this cleansing texture is it's suitable for all skin types.
So even if you have oily skin, oil cleansers can work like magic thanks to skincare science. The lipophilic (oil-loves-oil) character melts away excess sebum without leaving any residue behind or over-drying skin.
And what makes balanced hydration so important for oily skin? It helps keep your skin's barrier function happy and balanced. Meanwhile, using harsh, drying cleansers containing soap can impair your barrier. One study on acne-prone skin found that an impaired skin barrier function can actually make acne worse. This makes the gentle yet powerful properties of oil cleansers ideal for blemish-prone skin as well.
What ingredients should I look for in a cleansing oil?
There are many different types of oil cleansers out there. So, when you're ready to take the plunge, make sure you're cleansing with the best of them. Look for cleansing oil formulas that are drenched in antioxidants and feature naturally-sourced ingredients.
Here are a few essentials that help deliver an effortless cleanse:
Mediterranean extra virgin olive oil
Bathes skin with protective and regenerative properties, offering antioxidant benefits. This antioxidant power can work to combat the effects of daily skin stressors.
Sunflower oil
Helps restore and reinforce skin barrier functions, thanks to omegas 6 and 9.
Clary sage extract
Bonus points if your cleanser touts this skin booster to complement its oil formula. This ingredient of natural origin helps unify skin tone and enhance radiance.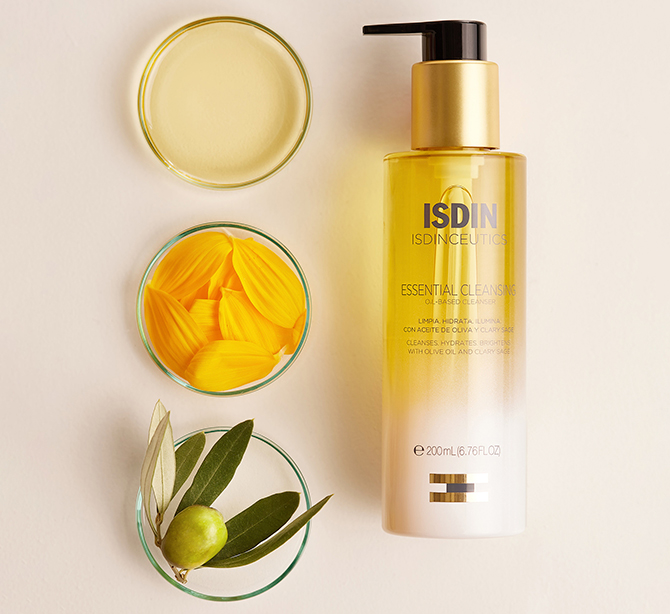 Can you use cleansing oil every day?
Yes! Use your oil cleanser day and night as the initial step in your skincare routine. Nighttime is a must, as the oil texture can be especially effective at removing waterproof makeup and sunscreen.
How to use cleansing oil in your skincare routine:
Getting started with any new skincare product has a slight learning curve. And while oil cleansers are generally beginner-friendly, a few steps might be a little different from those of the micellar water or foaming facial cleansers you're used to.
Here's the step-by-step guide: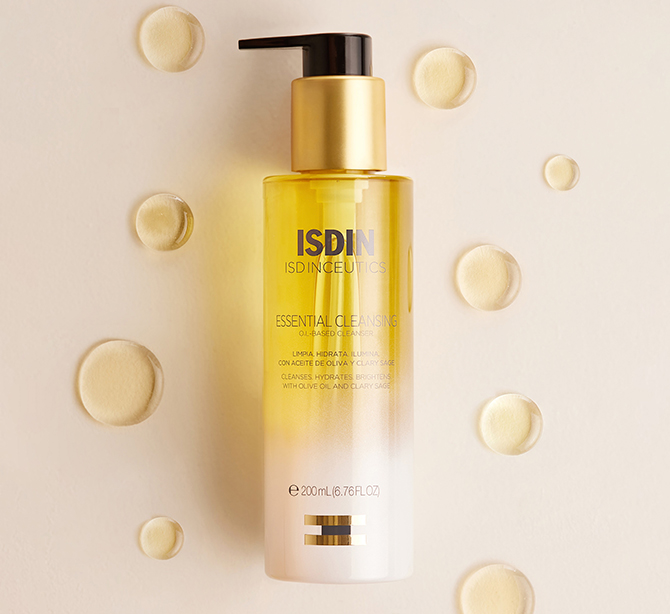 STEP 1: Apply
The biggest difference between gel and oil cleansers? Skip the water to start.
Apply a few pumps of the product onto dry hands and spread the oil onto your dry face using circular movements.
STEP 2: Extend
You can skip this step if you've foregone eye makeup for the day. But if you're sporting a smoky eye, follow our lead! Keeping eyes closed, use your fingertips and gently rub top to bottom over lids and lashes — lifting and loosening stubborn eye makeup. 
STEP 3: Add water & massage
Moisten the skin with lukewarm water. If you're using an oil-to-milk formula like Isdinceutics Essential Cleansing, massage the oil into a soothing emulsion. 
STEP 4: Rinse & reveal
Rinse with lukewarm water and lightly pat skin dry with a soft towel to reveal a clean, luminous complexion. No makeup leftovers, no residue!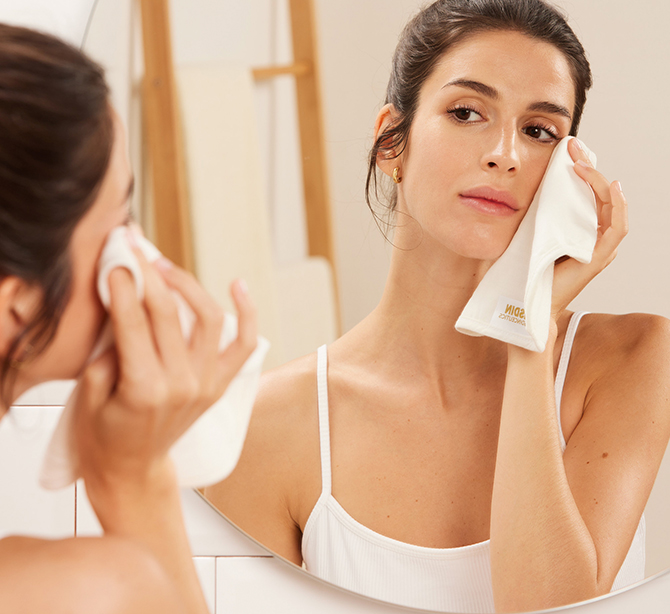 Ready to elevate the first step in your skincare routine? Experience Essential Cleansing oil, our powerful oil-to-milk formula, and gently melt away impurities to reveal radiant skin.
---
References:
Yamamoto A, Takenouchi K, Ito M. Impaired water barrier function in acne vulgaris. Arch Dermatol Res. 1995;287(2):214-8. doi: 10.1007/BF01262335. PMID: 7763094.

Thiboutot, D., & Del Rosso, J. Q. (2013, February). Acne vulgaris and the epidermal barrier. The Journal of clinical and aesthetic dermatology. Retrieved April 1, 2022, from https://www.ncbi.nlm.nih.gov/pmc/articles/PMC3579484/ 


Behind the blog:
Article written and reviewed by: