Quocin
Anti-warts
Corn removal
The solution for calluses, hard skin and warts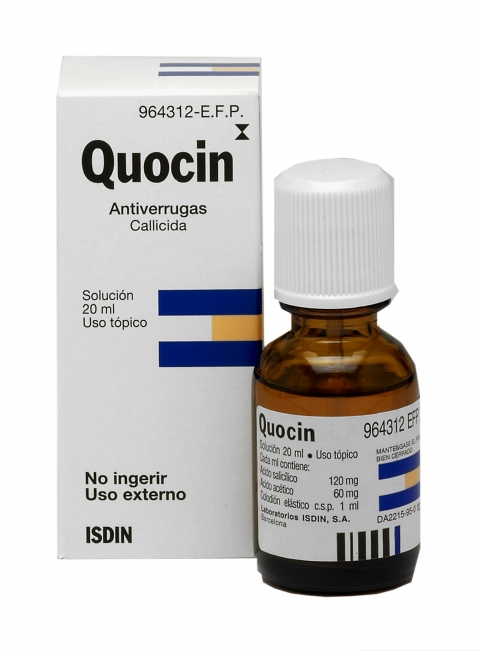 Overview
Indicated for the local treatment of calluses, hard skin and warts.
Benefits
Application to the skin causes the softening and subsequent destruction of the stratum corneum, facilitating the elimination of calluses, hard skin or warts. It contains salicylic acid and acetic acid as active substances and it belongs to the anti-warts and corn removal medication group. Suitable for adults and children over the age of 12.
How to apply
Apply once a day preferably before going to bed. It is recommended to soak the affected area for 2-5 minutes before applying the product. Rub the surface of the wart or callus with a file to remove the remnants of the medication and dry with a towel. Use the spatula to apply Quocin to the wart or callus, covering the area to be treated and avoiding contact with the surrounding healthy skin. Ensure that each drop has dried before applying the next. Dress with a bandage for 12 hours.
Composition
Salicylic acid and acetic acid