Medicis
Aftershave repair balm
Relieves irritation and redness after shaving. Especially formulated for sensitive skin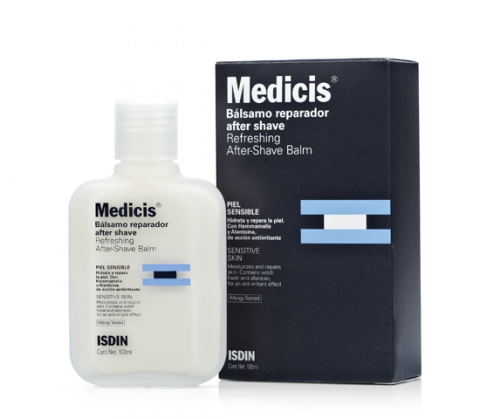 Overview
Care and protection of sensitive skin against the daily irritation of shaving.
Benefits
Its allantoin content provides a repairing effect. The anti-irritant and astringent action of alfa-bisabolol and hamamelis distillate helps to hydrate and protect the skin. Its 3% NMF (natural moisturising factor) and ceramide content helps the skin's barrier function to recuperate.
How to apply
Apply to the face shortly after shaving and massage lightly until completely absorbed.
Composition
Allantoin, alfa-bisabolol, ceramides and Hamamelis with UVA/UVB filters