Lambdapil Hairdensity
Recover the volume of your hair and strengthen your nails in only 3 months
Food supplement for hair volume and growth, and nail care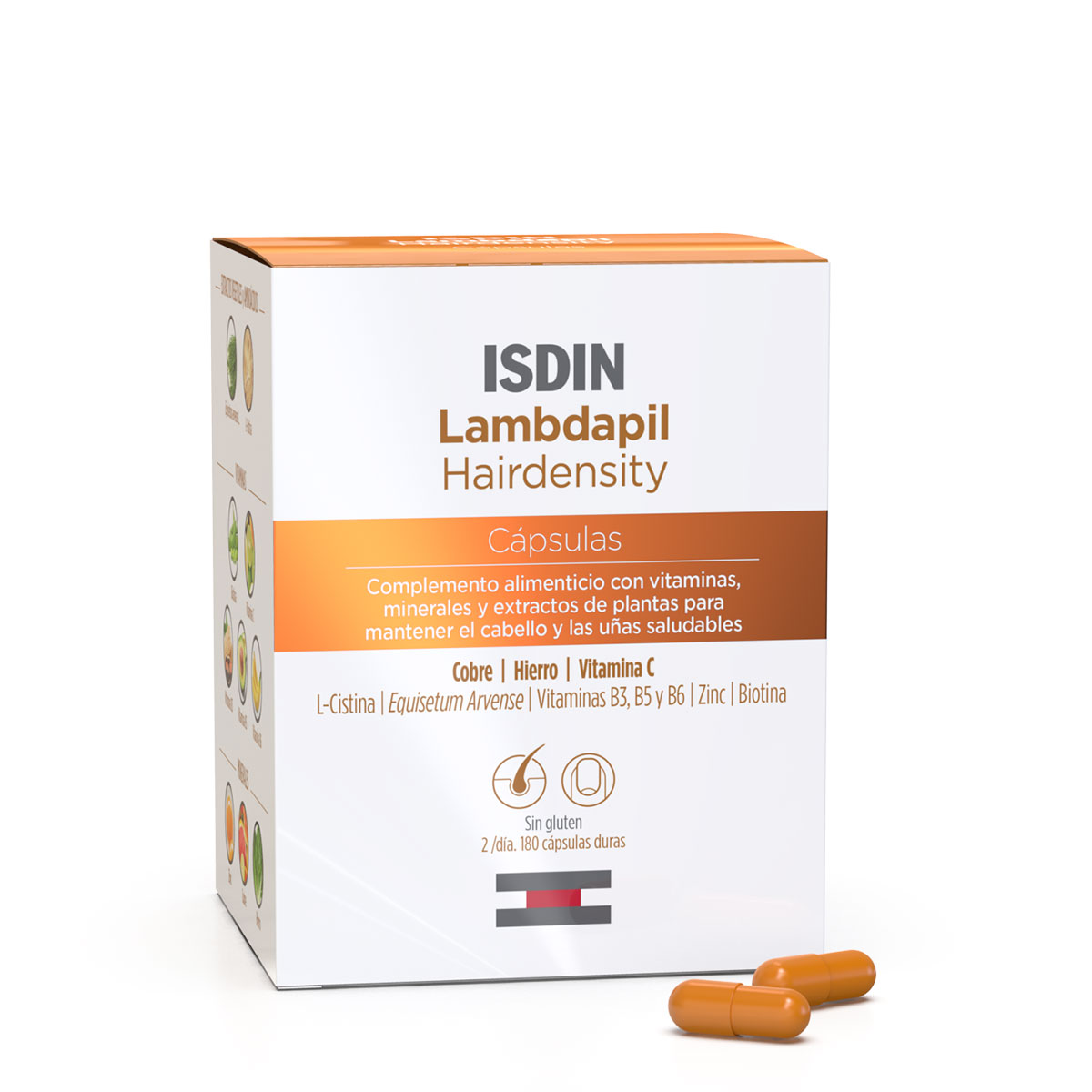 Food supplement for hair volume and growth, and nail care
Benefits
Food supplement that contributes to normal hair and nail maintenance thanks to its Biotin and Zinc content.
It contributes to the normal maintenance of the hair thanks to its Zinc content.
Lambdapil HAIRDENSITY contributes to the synthesis of proteins such as keratin, vital for hair growth, thanks to its Zinc content and it protects cells against oxidative damage thanks to its vitamin C and Zinc content
How to use
Take 2 capsules daily at breakfast for at least 3 months.
Composition
L-cistina, gelatina, estabilizador (E 460i), antiaglomerante (E 553b), fumarato ferroso, ácido L-ascórbico (vitamina C), taurina, sulfato de zinc, nicotinamida (vitamina B3), antiaglomerante (E 551), extracto de Cola de caballo (Equisetum Arvense L.), gluconato cúprico, antiaglomerante (E 470b), D-pantotenato cálcico (vitamina B5), colorante (E 171), clorhidrato de piridoxina (vitamina B6), colorante (E 172), D-biotina (biotina).