ISDIN Reparador Labial
Bálsamo
Repairs lips, nose and the perioral area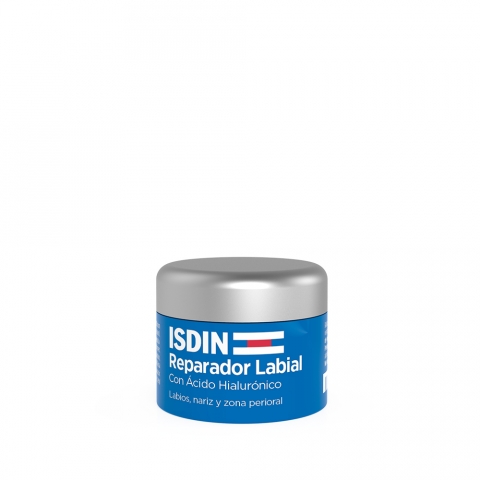 Overview
Lip Repair. With hyaluronic acid, it protects and repairs lips, nose and the perioral area.
Benefits
It calms irritation thanks to Bisabolol
Moisturises and nourishes deeply
Helps regenerate skin and re-establishes the barrier function.
With hyaluronic acid.
How to apply
Apply to your lips, nose and perioral area as often as you consider necessary.
Composition
Main ingredients:
Panthenol: moisturising and conditioning effect, contributes to skin regeneration
Vitamin E (Tocopheryl Acetate): Antioxidant
Bisabolol: with properties that help calm irritation
Rosehip oil: contains fatty acids that tone and nurture the skin, helping it regenerate itself.
Centella asiatica triterpenes: with protective properties, helps improve the tone and elasticity of vascular tissue and improve the skin's regeneration processes.
Ceramides: Essential components of skin cells, improve long-term moisture and regulate the skin's barrier function, helping improve and prevent redness and irritation of even the most sensitive skins.
Hyaluronic acid: moisturising.