Reading:
4
minutes

Do you really need to change how you look after your skin in summer? The short answer: yes! What your skin needs in summer is markedly different to its requirements for the rest of the year. While summer weather might conjure up snapshots of lazy days on the beach and tanned skin, the reality is that the humidity and heat in summer can wreak havoc on our skin if we're not careful.

Of course, not everyone's skin is the same, and your skincare needs depend greatly on your skin type. Oily skin types may find their pores get clogged more easily in summer, for example, while drier skin types can experience itchy, irritated skin when the weather gets hotter, or because of regular exposure to chlorine found in swimming pools. There are, however, things that everyone can do to make their skincare experience in summer run a little bit more smoothly. Read on for our tips on how to look after your skin during summer.
1. Make exfoliation a habit

Dirt, grime, and sweat build up more quickly in summer, and it's important to keep your skin feeling fresh and decrease the amount of sebum that accumulates, causing spots, breakouts, and irritation. In humid, hot weather, your body naturally produces more sweat to try to help the body regulate heat – when sweat hits the air, it evaporates, helping you cool down. This increased production is reflected in the sebum production on your face, causing a build-up of oil, clogging the pores, and making skin appear shiny. Exfoliation helps remove the excess of dead cells and dirt, meaning your pores are less likely to clog.

If you're dry-skinned, exfoliate once or twice a week to free your skin of dead cells, but if you're oily-skinned, you can exfoliate a little more often (such as three to four times a week) to help reduce shine and the risk of summer breakouts. If you have sensitive skin, adjust according to your skin's needs and how well it responds to exfoliation. Once every week may be enough.
2. Don't ditch the moisturizer

While you might think that a moisturizer is that last product that you'd want to use on your face in the long summer months, moisturizers aren't just about hydration levels – they can also help to care for the outermost layer of skin and protect from harmful skin stresses such as pollution.

That said, make sure the moisturizer you use is ideal for your skin type. Oilier skin types favor a light gel texture, while drier skin usually responds better to rich, heavier moisturizers.
3. Avoid heavy, thick makeup
Heavy makeup can clog the pores, which in turn can cause breakouts and irritate the skin. Try to use non-comedogenic makeup, which is formulated with ingredients designed not to clog the pores. Allowing your skin to breathe means it will feel fresher, and you'll also avoid looking patchy if you sweat more during the summer.
4. Hydrate inside and out
Of course, you should hydrate your skin, but both internal and external hydration are important. Drinking enough water should be a year-round health priority, but during the hotter months it's easier to get dehydrated – and fast. Carry water with you wherever you go, and wave goodbye to puffy, swollen skin as a result.

In addition to taking in all the fluid that you need, you should hydrate from the outside by moisturizing daily. This will help stop your skin from feeling tight, and will provide lasting hydration throughout the day when your skin most needs it. Use a moisturizer with long-lasting effects, like the Uradin Lotion10 offering 24-hour effective hydration. Apply twice a day and you're good to go!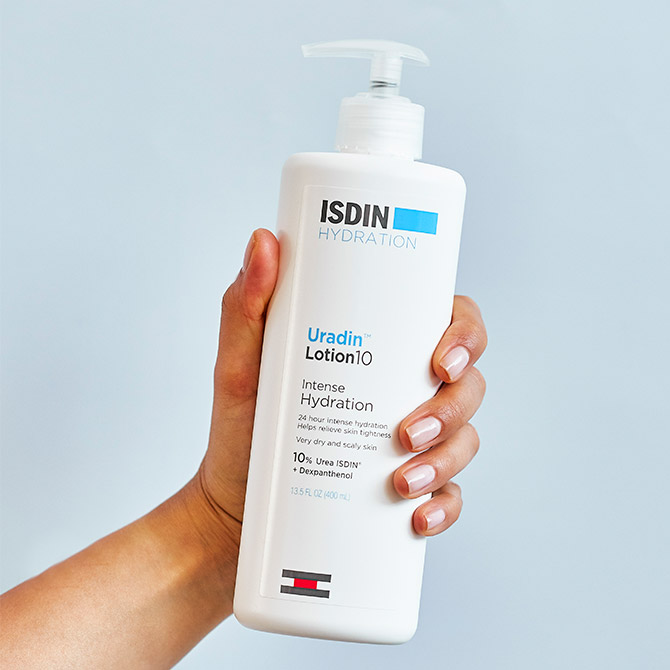 5. Get strict with your sunscreen
Given that the sun and its rays are greatly responsible for skin aging, sunscreen should be worn all year round. In summer, though, we tend to live a little more freely and often forget to re-apply our sunscreen as we attend barbecue parties, bask by the pool, or enjoy outdoor sports in the gorgeous weather. This is the worst time to forget, as UV rays are stronger during the spring and summer months.

Year-round, many prefer to reach for a moisturizer which already contains SPF, as a two-in-one product that's convenient to apply and that provides protection. However, it's worth noting that in the summer months, when the sun's rays are at their strongest, this protection may not be enough to be effective. Most moisturizers with SPF contain SPF30 or below, so you should seek out a broad protection sunscreen with a high SPF over the summer.
Cover up with a hat, sunglasses, and protective clothing, especially in the hotter hours of the day, and apply sunscreen to exposed skin every two hours – or more. If you're playing a sport or swimming, you may need to apply sunscreen more frequently. In addition to your sunscreen, a great powder make-up foundation we recommend is Mineral Brush, an excellent addition to your daily suncare routine. It is easy to use and can be applied directly over your sunscreen! Basically, the moral of the story is to keep your skin protected!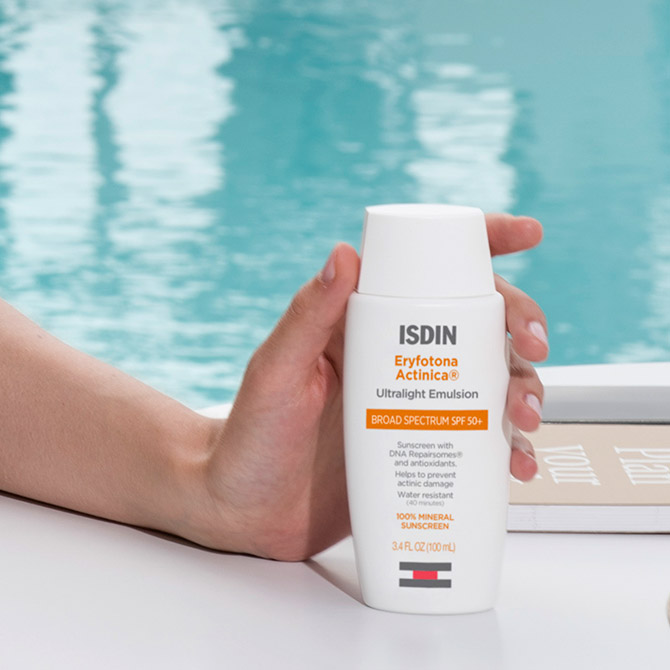 6. Take care of those feet

Your feet need care all year round, but that's pretty easy to forget when they're wrapped up in socks for half the year. Suddenly, summer creeps up, and we remember that we want our feet to look their best in sandals – now!
Uradin Podos Hydrating Gel Oil is the perfect companion for healthy feet all year round, getting rid of flaky, rough skin within days. The light gel texture doesn't feel greasy, and absorbs into feet fast, to repair and hydrate dry, cracked feet. In summer, our feet need extra special care, with constant heat and rubbing affecting the delicate skin. Start using it a few days before you whip your sandals out, and finish off your summer look with a perfect pedicure for feet you won't want to hide away!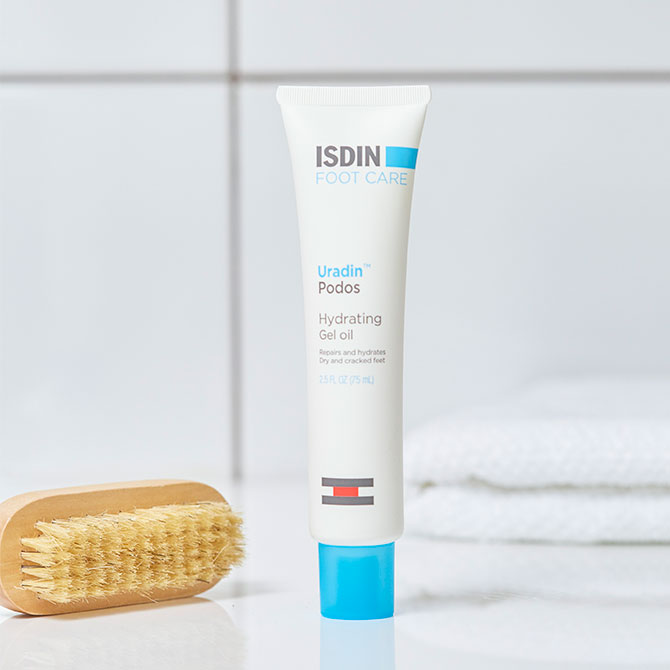 References:
https://www.cancer.org/cancer/skin-cancer/prevention-and-early-detection/what-is-uv-radiation.html