Reading:
4
minutes
Glow is always the goal.
Of course, not everyone's skin is the same. And your path to glowing skin depends greatly on your skin type and personal skincare journey. There are, however, a few things that everyone can do to help their skin radiate like never before.
Read on for our tips on how to get clear, glowing skin all over.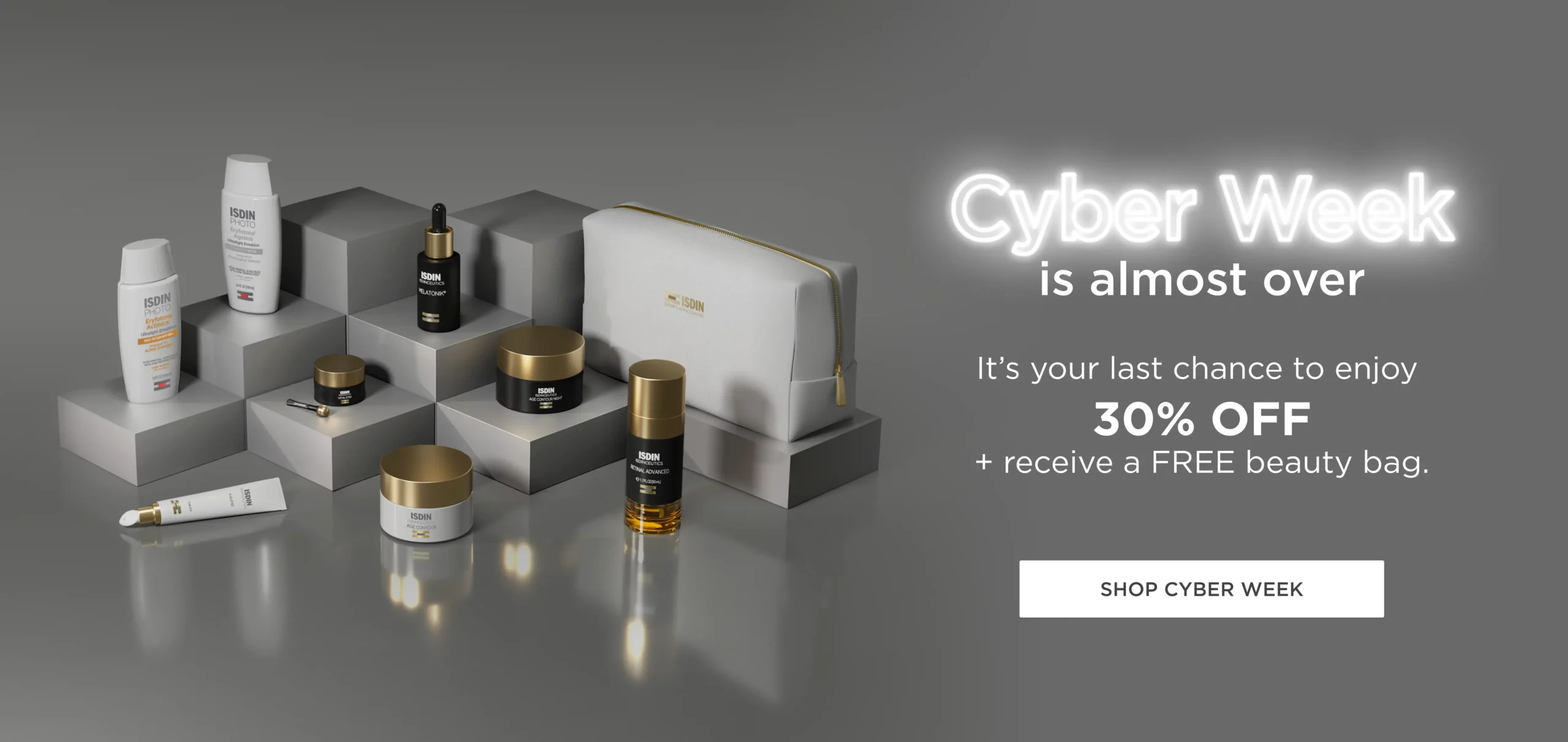 How to make skin glow from head to toe:
1. Find the right facial cleanser
Starting with a clean slate is the key to every type of glow-up. And when it comes to skin, it's especially true.
Serving as your natural barrier, your skin is constantly exposed to environmental damage. On top of that, the skin on your face is the most delicate on your body. Show it the respect it deserves with gentle, but thorough daily cleansing to get rid of accumulated yuck.
Start your morning routine by cleansing and removing the remains of the products from your nighttime regimen. Opt for a gentle cleanser like a micellar water that cleanses, tones, and hydrates in one step.
And at night? An oil cleanser is your best bet for a deep clean that doesn't strip the skin of its natural glow. Most importantly, look for oil cleansers with the softness of an emulsion. This gentle texture respects the skin barrier — keeping your natural radiance intact.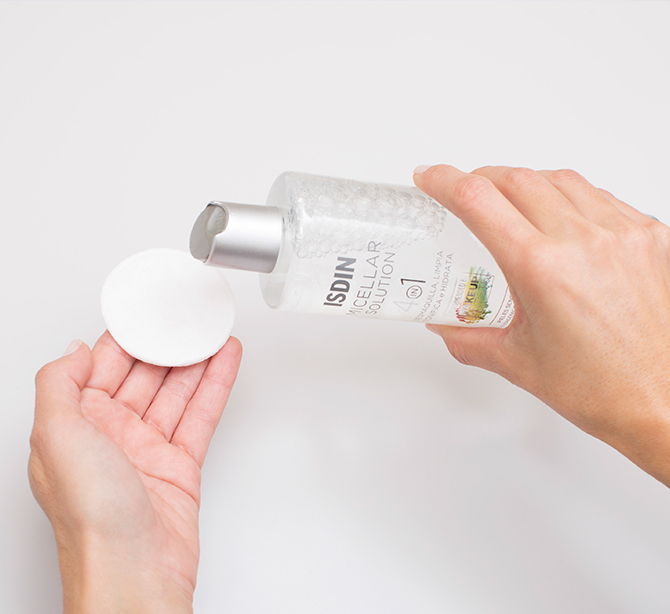 2. Make exfoliation a habit
Just like cleansing, exfoliation is a non-negotiable for glowy skin. Dirt, grime, sweat, and dead skin cells build up daily. So, it's crucial to get rid of that accumulation to keep your skin feeling and looking fresh. And exfoliation helps remove that excess of dead cells and impurities.
Before you grab whatever exfoliant you can get your hands on, keep one thing in mind: there's not a one-size-fits-all solution when it comes to at-home facial exfoliation. We typically suggest chemical exfoliators (peels and creams) over physical exfoliators (scrubs and tools), as they penetrate the skin for deeper exfoliation. Plus, if you find the right formula, chemical exfoliants can actually be more gentle on delicate skin.
Where to start? Make sure you choose a product that works for your particular skin type and that comes in a texture that you enjoy using. An exfoliating cream might be more comfortable for dry skin, while gels are more suited for combo or oily skin.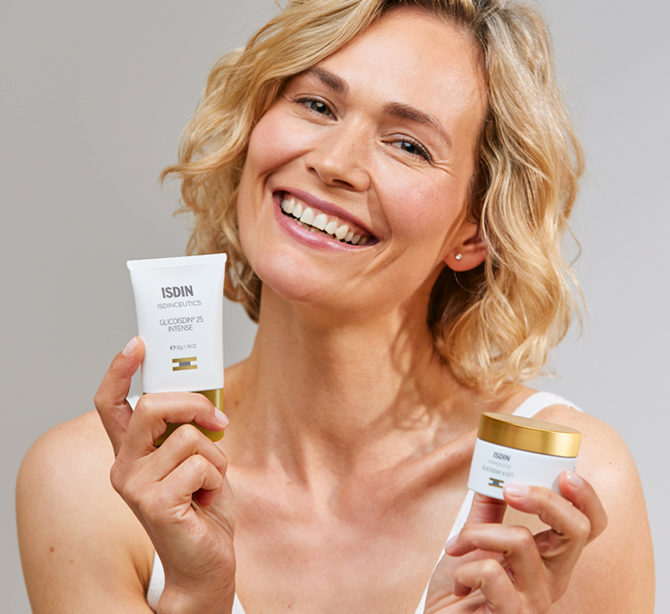 3. Brighten up with antioxidants
Remember those free radicals we mentioned? These nuisances can damage the skin, and contribute to the appearance of skin aging. Luckily there's an effective antidote: antioxidants.
If you're ready to liven up dull, tired-looking skin, look out for skincare products featuring antioxidants to bring your skin back to life. Key players vitamin C and melatonin not only help to boost natural glow, but they can also help to repair stressed, damaged skin.
So what are some of the best skincare products to turn to for an antioxidant boost? Serums. They tend to be light products that contain highly effective ingredients, which means optimal benefits can be obtained by applying to clean, dry skin. Applying an antioxidant serum daily can help to repair existing photoaging and protect your skin.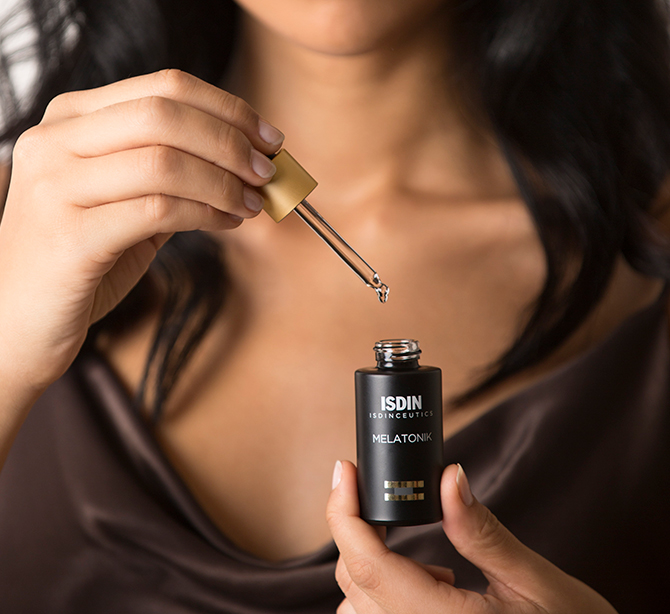 4. Don't ditch the moisturizer
While you might have a love/hate relationship with them depending on your skin type and time of year, glowy skin goals make moisturizers a requisite. That's because moisturizers aren't just about hydration levels. They can also help to care for the outermost layer of skin and protect from harmful skin stresses such as pollution.
As these stressors can affect your skin's protective moisture barrier, hydration is important for all skin types – even oily skin, where overall moisture loss can actually increase oil production.
That said, make sure the moisturizer you use is ideal for your skin type. Oilier skin types favor a light gel texture, while drier skin usually responds better to rich, heavier moisturizers.
Whatever your skin type, a rich moisturizing cream can help reduce water loss in the skin, protecting your natural moisture barrier and helping skin feel more elastic overall.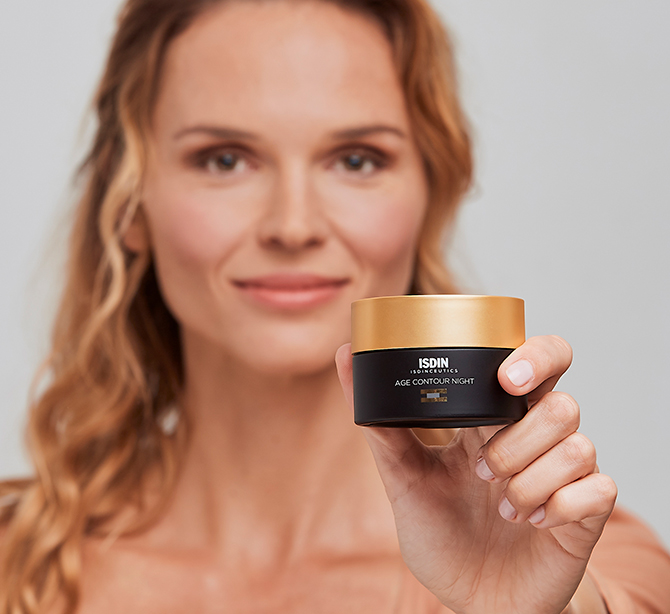 5. Hydrate all over, inside & out
Moisturizers to hydrate your skin – ✅ check! But that doesn't mean you should leave your water bottle at home. Carry water with you wherever you go to give yourself a hydration boost from within.
In addition to taking in all the fluid that you need, hydrate from the outside by moisturizing daily. This will help stop your skin from feeling tight and provide lasting hydration throughout the day when your skin most needs it.
Use a body lotion with long-lasting effects, like the Uradin Lotion10 offering 24-hour effective hydration. Apply after showering and you're good to go!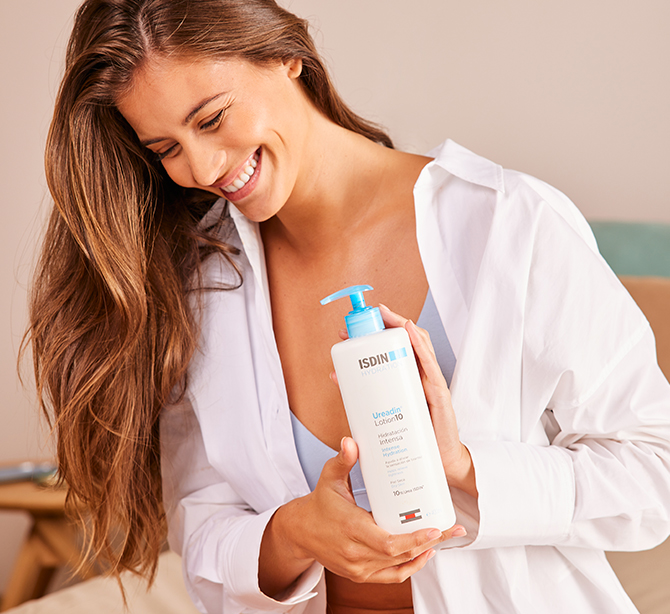 6. Get strict with your sunscreen
If your relationship with sunscreen is more of a summer fling than long-term, it's high-time to rethink things. Given that the sun and its rays are the biggest contributors to skin aging, sunscreen should be worn all year round.
The best glowy-skin tip? Seek out a broad spectrum sunscreen with a high SPF that you'll actually wear every day. Texture is key when it comes to being consistent. Look for a fast-absorbing, ultra-lightweight sunscreen that doesn't skimp on protection.
In addition to daily sunscreen, introduce a mineral brush into your routine to help combat the effects of pollution and solar blue light. It is easy to use and can be applied directly on top of your sunscreen. Basically, the moral of the story is to keep your skin protected is how to really make skin glow!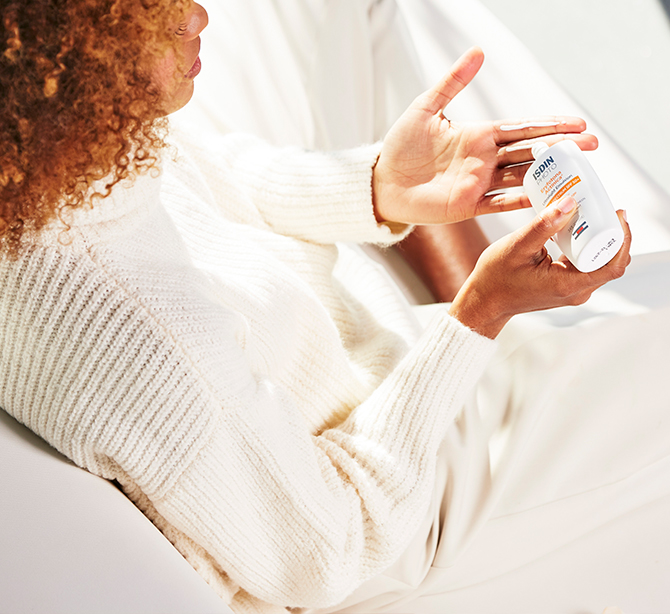 7. Give your lifestyle a glow up
Little known fact: your skin is the largest organ in your body. And as your barrier to the outside world, naturally, your daily environment and choices also affect your skin.
These daily habits can be grouped into seven common lifestyle factors, also called the skin exposome: sun exposure, smoking, weather, diet, stress, lack of sleep, and pollution.
Let's take stress for example. Elevated levels of the hormone cortisol, produced when you feel stressed or anxious, can have negative effects on the skin. This increase in cortisol can cause inflammation in the skin, affect your immune system, and slow down the skin's natural healing processes.
And while it might be tempting to reach for cigarettes, alcohol, or caffeine to help you relieve stress levels, in the long term these will only dampen your glow. Turn to natural stress relief such as taking a short stroll, a mini-meditation, or a few minutes of yoga to radiate from inside to out.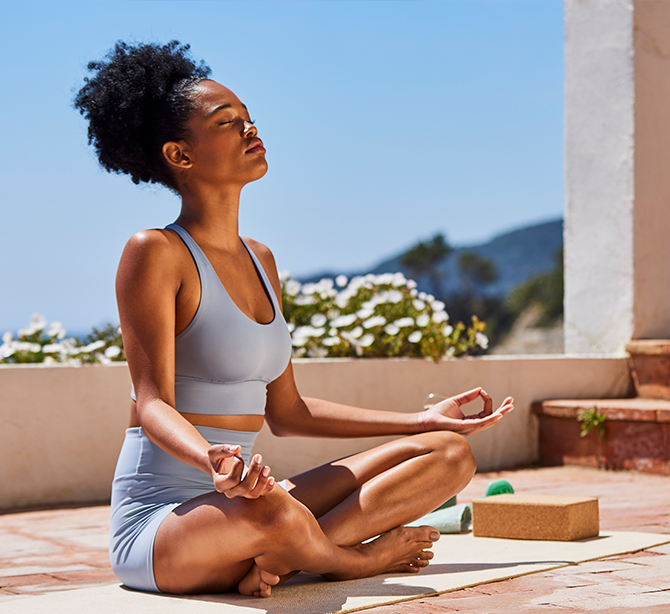 ---
References:
https://www.cancer.org/cancer/skin-cancer/prevention-and-early-detection/what-is-uv-radiation.html 

Behind the blog:
Article written and reviewed by: