Reading:
4
minutes
Summertime. It's when things get a little bit brighter, more magical, and carefree all around. Why not make it the same for your skin? That's where your summer skincare routine comes in.
With help from the experts, we're sharing how soaking up the sunshine can affect your complexion and which skincare products are ideal for the warmer months. Let's jump in!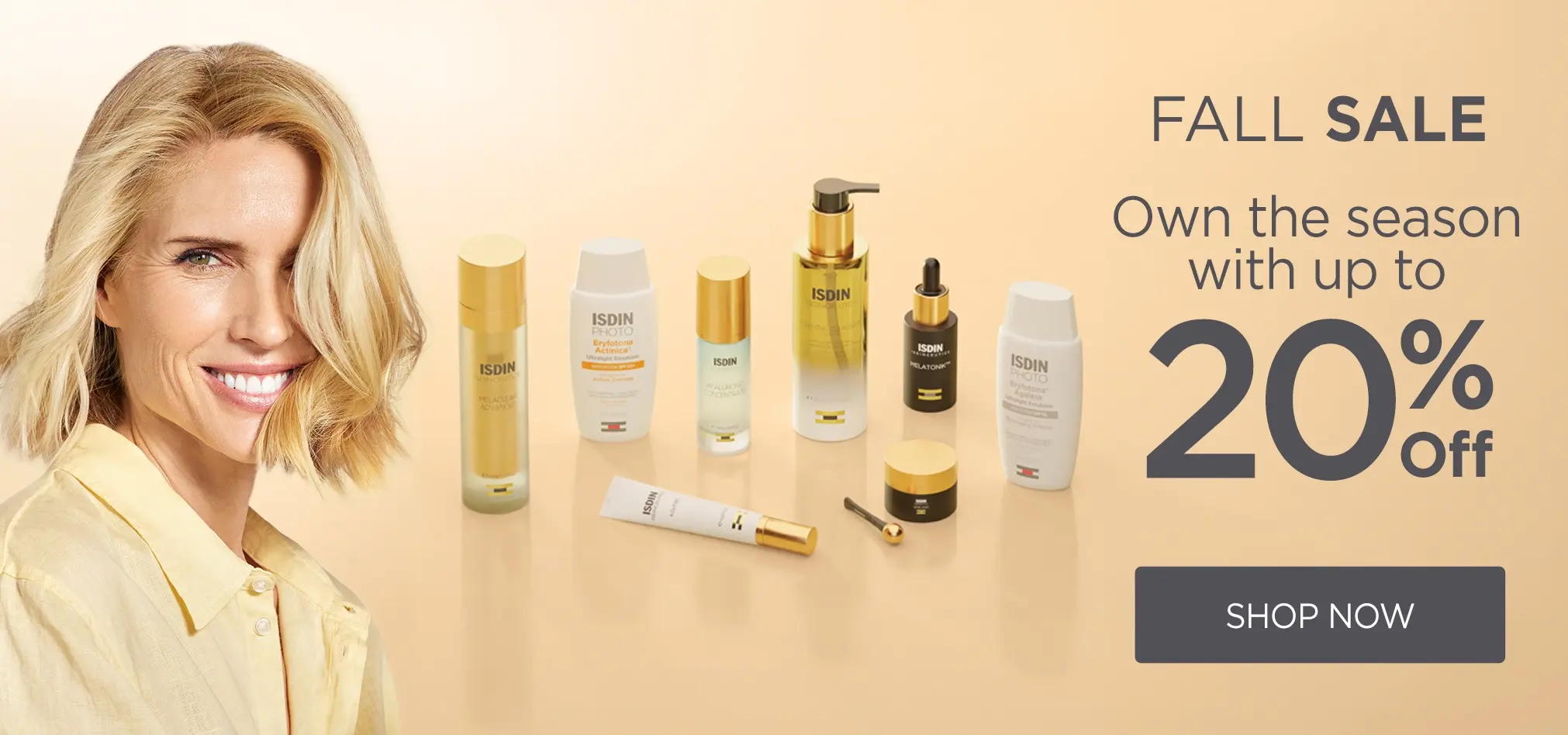 What might happen to my skin in summer?
Here comes the sun. And along with it, the need to protect your skin. While solar radiation affects your skin all year round, the burning rays (UVB) can be their strongest in the summertime.
On top of increasing your risk for skin cancer and visible skin damage, excess sun exposure can also trigger something called oxidative stress. Dr. Aurora Garre, Medical Communication Manager, explains, "Too much UV radiation from the sun can overwhelm your system, provoking these unstable molecules and triggering oxidative stress." — AKA photoaging.
"Photoaging refers to the process where the sun's rays accelerate the signs of skin aging, such as dark spots and fine lines," continues Dr. Garre. And it does so more than anything else in your environment or skin exposome.
The best way to combat photoaging? Protect and repair your skin every day. And updating your summer skincare routine is a great place to start.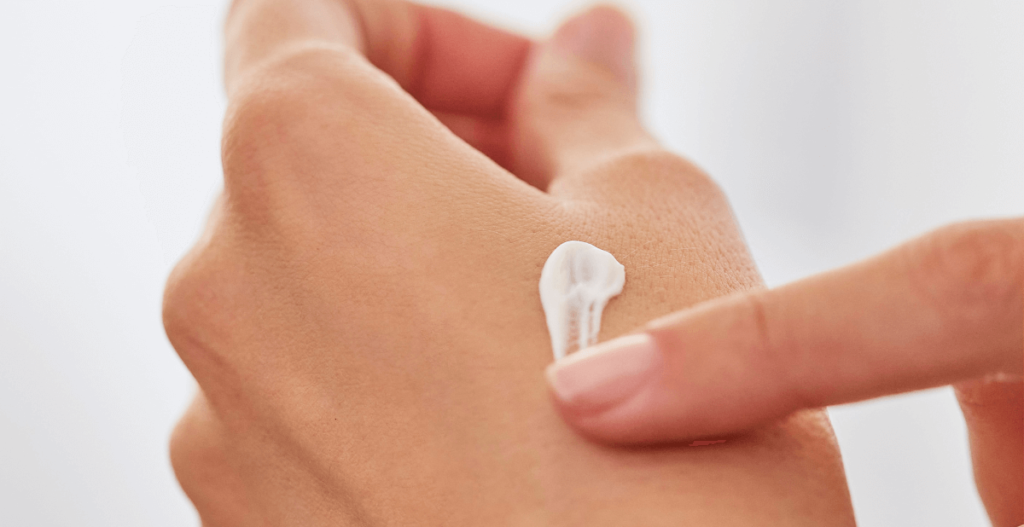 How can I update my skincare routine for summer?
Again, sweet summertime signals the need to focus on two things: protecting your skin from the sun during the day and helping to repair its effects at night. Here's a step-by-step guide to get you started:
Step 1: Use an effective cleanser
Even if you're relaxing on the beach, your skin is still exposed to environmental stressors. Between pollution, sweat, sebum, cosmetics, and a build-up of impurities (ever thought about how many times you touch your face in a day?), your skin needs consistent cleansing. Switch to formulas that work hard to remove impurities, sunscreen, and waterproof makeup.
AM: Start the day with a micellar cleansing water that's hypoallergenic, suitable for sensitive skin, and fragrance-free. Our recommendation: Micellar Solution
PM: Reach for an oil formula for a gentle yet powerful cleanse. Melt away sunscreen and waterproof makeup, while adding some much-needed antioxidant support. Our recommendation: Essential Cleansing
Expert tip: Do your best to always cleanse twice a day, whether you're wearing makeup or not. Starting with a fresh palette makes sure the rest of your summer skincare products work the way they're intended to.
Step 2: Apply a refreshing eye contour cream
Laughing with friends. Squinting into the sun. Staying up late. The skin around your eyes gets an extra workout over the summer. And since it's some of the thinnest on your face, it can also use a little extra love. Seek out revitalizing eye contour creams to brighten up your look.
AM: When you're trying to squeeze the most out of your summer, it can catch up with your skin. Vitamin K oxide helps diminish the look of dark circles. Our recommendation: K-Ox Eyes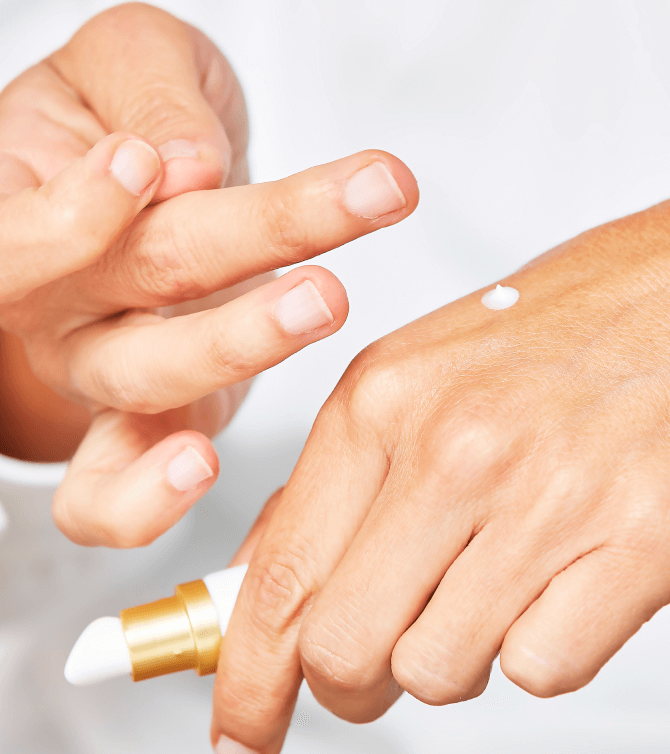 PM: Help the skin around your eyes start anew each day. Eye contour cream formulas with antioxidant melatonin can help combat oxidative stress caused by daily skin aggressors. Our recommendation: Vital Eyes
Expert tip: Look for an eye cream featuring a cooling ceramic applicator for an extra feeling of freshness.
Step 3: Add in a super serum
Summer calls for skinimalism. Meaning less can be more when it comes to skincare formulas (but not when it comes to results). Now's the time to reach for do-it-all serums with lightweight textures.
AM: Embrace the bare face. Reach for ingredients like hyaluronic acid and skin-firming peptides to smooth skin and give a healthy look overall. Our recommendation: Hyaluronic Concentrate
PM: Look for a formula that helps repair the effects of damaging free radicals caused by the sun, without being too harsh on sun-soaked skin. Turn to bakuchiol, an all-natural retinol alternative with a gentle profile. Our recommendation: Melatonik®️
Expert tip: Your skin's regeneration cycle (or turnover) takes between 21-28 days. So if you're subbing in a new serum for summer and counting on results, keep a realistic timeline in mind. While the effects of hydration can show up in a few days, any rejuvenating effects typically take at least 30 days to appear. As with most great habits, consistency is key!
Step 4: Reach for a rejuvenating moisturizer
While winter is the most notorious season for dry skin, staying consistent with your moisturizing routine in the warmer months has its benefits, too. Dr. Garre weighs in, "In summer, hydration is still essential, so that sun damage doesn't further penetrate skin and do even more damage."
AM: Make sure your moisturizer pairs well with your next adventure. Swapping out seaside vacation plans for cityscapes? Turn to a formula that both hydrates and helps protect against the damaging effects of pollution. Our recommendation: Age Contour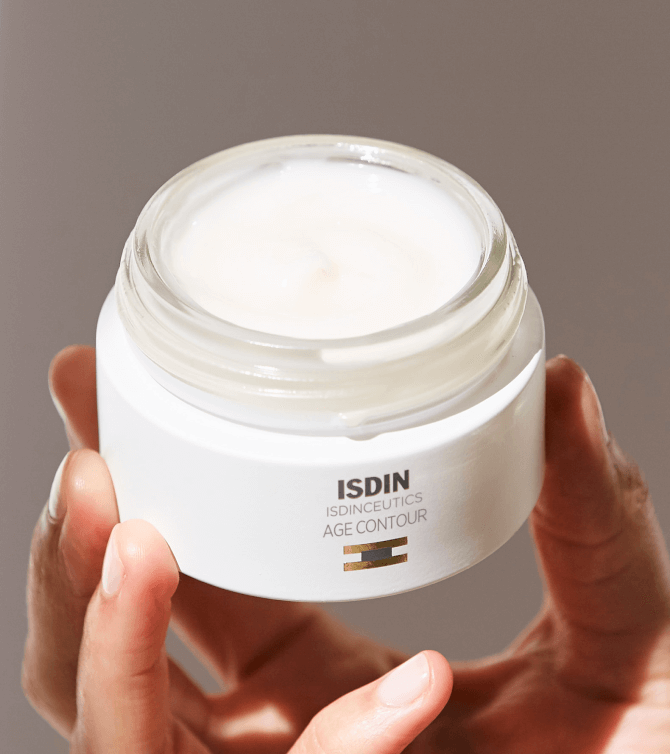 PM: Add in antioxidants. Nighttime creams, including antioxidants (like melatonin), can help undo the day's damage and minimize any visible signs of aging. Our recommendation: Age Contour Night
Expert tip: How do antioxidants work? They can help protect against the oxidative stress caused by damaging free radicals. Many antioxidants help your skin recapture its brightness and elasticity, leaving it looking and feeling revitalized.
Step 5: Don't forget the sunscreen
Whatever the season, whatever the weather, sunscreen is essential. But, on the warm days when you're swimming (or sweating) make sure to reapply your sunscreen more often. And it's always a good idea to wear a hat and sunglasses, and avoid the midday sun.
AM: As the last step in your skincare routine or first step of your makeup routine, apply a broad spectrum sunscreen (meaning the formula protects against both UVA and UVB rays). And look for a texture that you'll be happy to wear every single day. Our recommendation: Eryfotona Actinica
Expert tip: Just how much sunscreen should you apply? For your face, the equivalent of two full finger lengths should be enough. That means running your sunscreen down the length of your index and middle finger and voila — that's the perfect amount.
One more summer skincare routine essential
All day: The best plans aren't actually, well, planned. And that means that your summer beauty products need to keep up. Try an on-the-go mineral powder formula that leaves a matte finish. Bonus points if it offers additional protection against the aging effects of the sun (photoaging) and pollution. Our recommendation: Mineral Brush
Behind the blog:
Article written and reviewed by: