Reading:
2
minutes

You're probably already up to speed with micellar water, and know that it is a fantastic way to remove your makeup. But you might not be aware of how micellar water can help you in the mornings too! How? Micellar water is a great addition to your routine for a polished, precise makeup look. Find out how with our expert tips featuring ISDIN Micellar Water.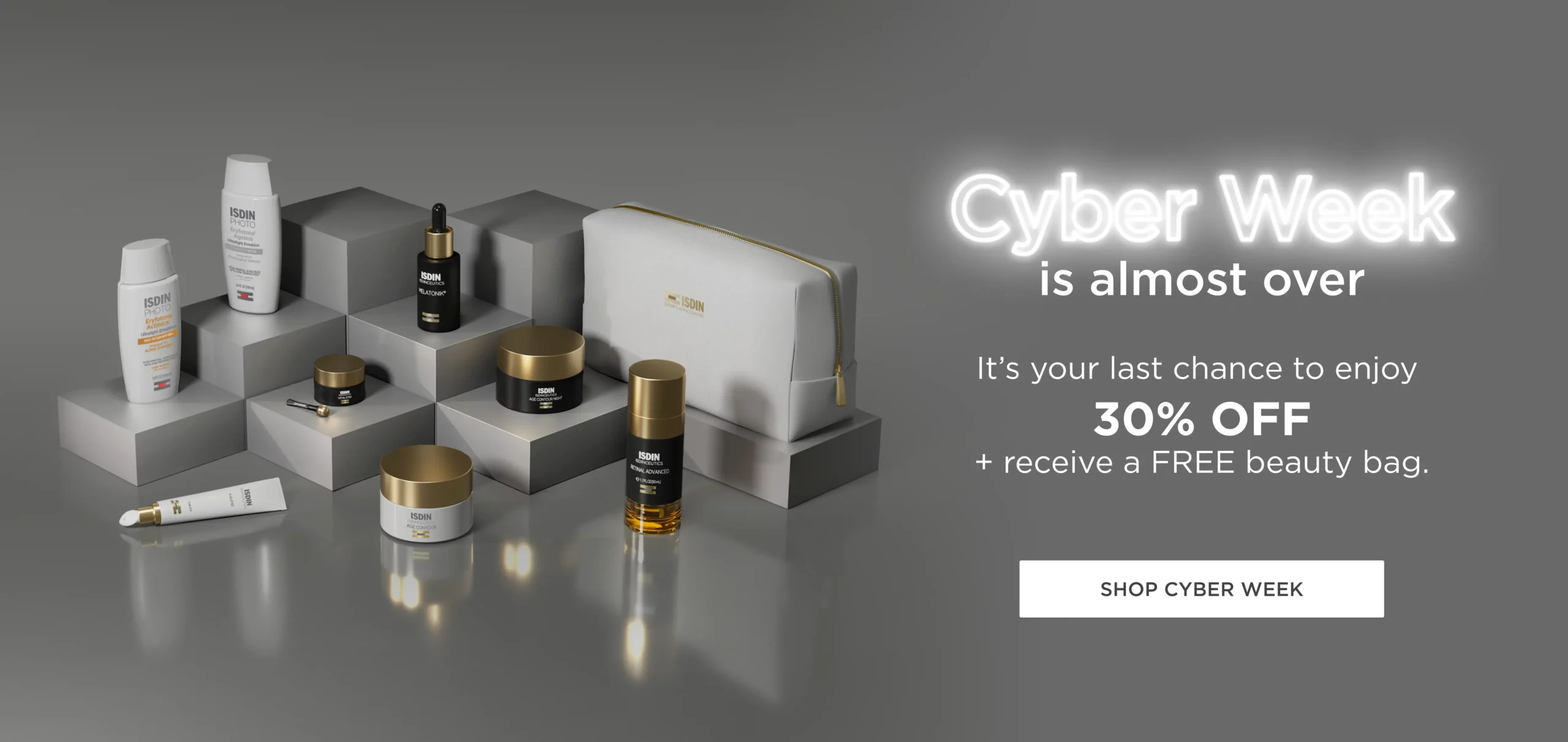 Discover tricks from the makeup artists with ISDIN Micellar Solution
Great for preparing skin
Have you ever wondered why your foundation doesn't last throughout the day?

You need to prepare your skin carefully and choose a good makeup base to ensure your makeup looks great all day. If your skin is not properly moisturized when you put your foundation on, it will try to pull moisture from the product you applied, and this will result in your makeup being absorbed. What does that look like? A patchy, cracked finish – the opposite of what you want from a foundation!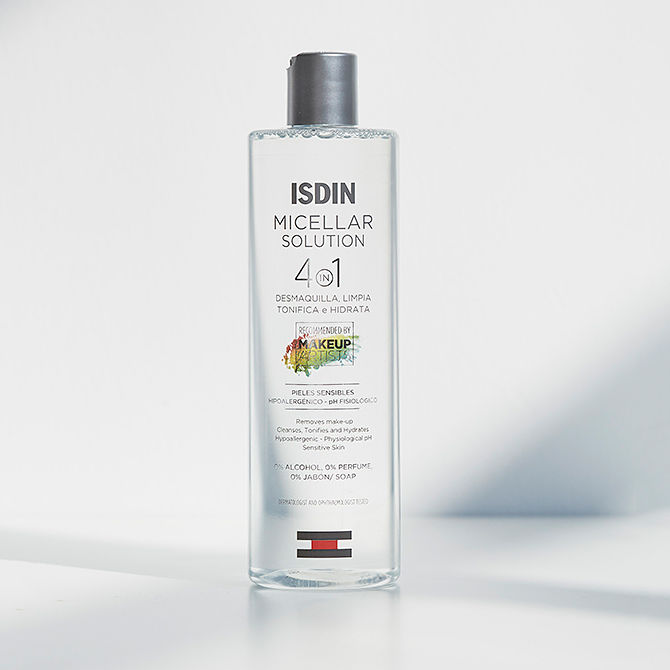 ISDIN Micellar Solution is the ideal companion, as its 4-in-1 action removes makeup while deeply cleansing, toning and moisturizing, leaving you with a smooth, bright complexion, free of any impurities, which helps to keep your look intact throughout the day.
Micellar water to correct imperfections
The perfect cat eye and polished, defined lips = the makeup dream. That said, we know it's difficult to get it right the first time. Use a cotton swab dipped in micellar water to perfect your strokes.
Want to achieve perfect eyeliner? Read this!
Create a guide. Start by sketching out the line you want with an eye pencil. Start from the center, as close as you can to your eyelashes, then allow your line to get a little thicker as you reach the outer corner of your eye. Finish off without pressing too hard and connect the line that you started in the middle to the inner corner of your eye.
The moment of truth. Use a liquid or gel eyeliner to follow the line you just marked out. Gradually reduce pressure on the brush to allow your line to gently fade.
Correct. Use a cotton swab to evenly and gently brush the end of your line. This will blur the end of the line and shade it into your skin. Then soak another cotton swab in ISDIN Micellar Solution and go over the edges to remove any smudges or stray lines. The perfect cat eye!
Micellar water to amp up your eye shadow
If you're looking for a more intense look or want more depth to your eye shadow, try dipping the brush in micellar water before you apply. You will need to dab the brush on your eyelid instead of dragging or sweeping it across. This dabbing technique, along with the wet brush, will reward you with a much more dramatic, lasting color.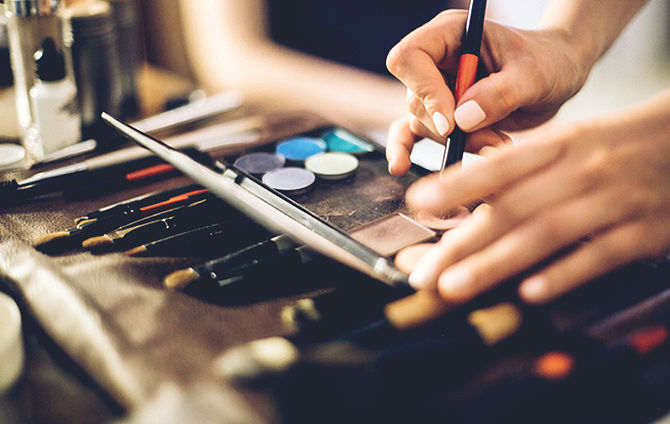 Micellar waters are versatile, and can offer you so much more than makeup removal! Discover the ISDIN Micellar Solution and you'll soon see why it's become a fast favorite among makeup artists.
Behind the blog:
Article written and reviewed by: