Reading:
2
minutes
You probably know that micellar water is a great make-up remover. But what may not know is that it can also be a great ally to achieve the perfect look. Find out how withour expert tips with ISDIN Micellar Water.
The make-up artists' tricks with ISDIN Micellar Solution
Great for preparing skin
Have you ever wondered why your foundation does not last all day?
You need to prepare your skin carefully AND choose a good make-up base, to ensure your make-up looks great all day. If your skin is not deeply moisturized when you put your foundation on, it will try to obtain moisture from the product you applied on top of it (your make-up) and this will result in your make up being absorbed and looking patchy and cracked.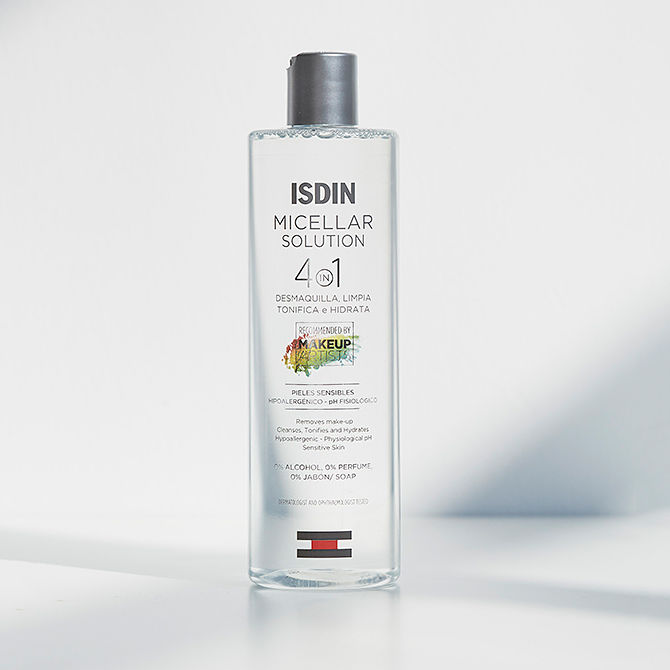 ISDIN Micellar Solution is very useful as it's 4-in-1 action removes make-up and also cleanses, tones and moisturises in depth, leaving you with a smooth, bright complexion, free of any impurities. If you apply it daily before putting on your make-up you will soon notice how it keeps your look intact throughout the day.
Micellar water to correct imperfections
We love perfectly applied eyeliner and polished, defined lips. But it is difficult to achieve such  precision at the first application. Use a cotton bud dipped in micellar water to perfect your strokes.
ISDIN Micellar Solution removes all traces of make-up smoothly in a single step. It never fails when you need to correct those little imperfections.

Want to achieve perfect eyeliner? Read this!
Create a guide. Start by sketching out the line you want with an eye pencil. Start from the centre, as close as you can to your eyelashes, then allow your line to get a little thicker as you reach the corner of your eye. Finish off without pressing too hard and connect the line that you started in the middle to the inner corner of your eye.
The moment of truth. Use a liquid or gel eyeliner to follow the line you just marked out. Gradually reduce pressure on the brush to allow your line to gently fade.
Correct. Use a cotton but to evenly and gently brush the end of your line. This will blur the end of the line and shade it into your skin. Then soak another cotton bud in ISDIN Micellar Solution and go over the edges to remove any imperfections. There you are! It looks perfect, right?
Micellar water to give more drama in your eye shadow
If you are looking for a more intense look or want a more intense color of your eye shadow, try dipping the applicator in micellar water before applying your product. You will need to dab it onto your eyelid instead of dragging the applicator across for a much more dramatic and lasting colour.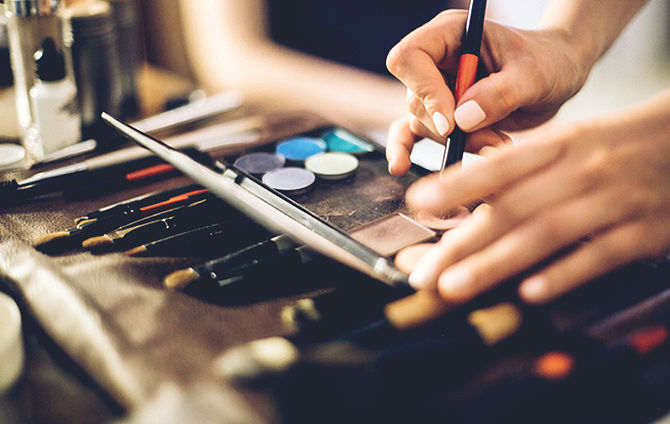 ISDIN Micellar Solution has become the product preferred by make-up professionals thanks to its versatility and multiple characteristics.