Reading:
3
minutes

In the beauty and skincare world, trending ingredients come and go in the blink of an eye. One week it's cannabis oil, the next it's snail mucin – the trends come and go so fast it can be difficult to keep up. However, there are certain tried and tested ingredients that withstand the winds of time. Skincare ingredients that really work, and which provide real results across the skin types. In other words, ingredients that your dermatologist wouldn't hesitate to recommend in a heartbeat.
Dr. Deanne Mraz Robinson, board-certified dermatologist at Modern Dermatology, CT, met with ISDIN to talk us through some of her personal favorites, and let us in on the secrets of the skincare ingredients that dermatologists swear by.
Antioxidants
If you're on the hunt for skincare ingredients that really work, no routine would be complete without the skin-boosting power of antioxidants. "Topical antioxidants help protect and repair against free radical damage that we get every single day because of all the bad stuff in the environment – pollution, smoke, blue light," says Dr. Robinson. "These stressors actually contribute to the breakdown of collagen and can result in premature skin aging. Using topical antioxidants is a great way to help combat this."
There are many different types of antioxidants in skincare, so if you're not sure where to start, try introducing one of the most loved and trusted of them all – vitamin C.
For Dr. Robinson, this is a firm favorite. "Vitamin C is one of the biggest powerhouses in skincare. It helps with fine lines, wrinkles, pigmentation and boosts collagen production." Not only that, vitamin C can help even skin tone and improve skin radiance with regular use. Look for a vitamin C serum containing ascorbic acid, which is the natural form of vitamin C and one of the most effective when used in skincare.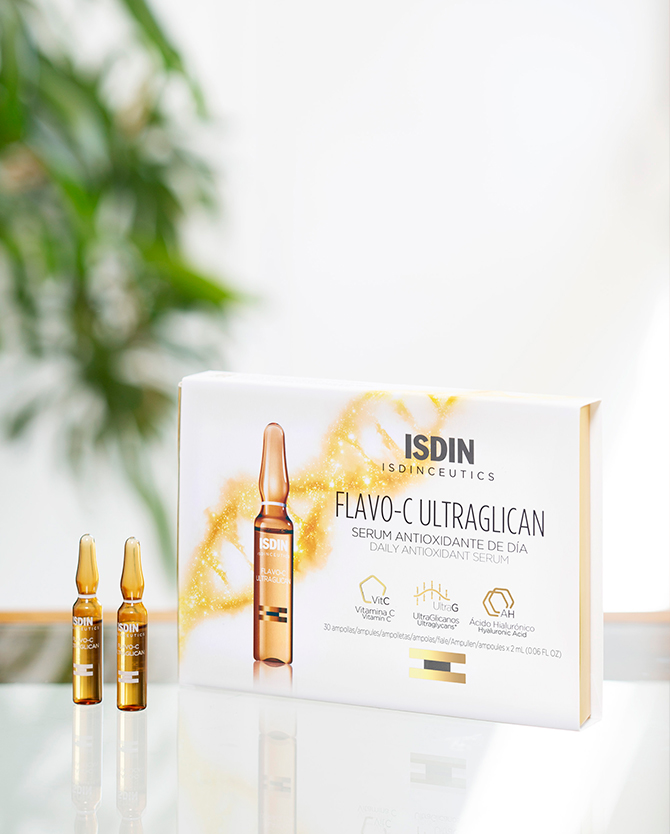 Bakuchiol
Bakuchiol might seem like one of the 'trendier' ingredients on this list, but when you discover what it's an alternative for, you'll soon see why it deserves a place. Chances are you've heard of retinol, a celebrated ingredient which helps target fine lines, sun damage, and skin blemishes. The downside of retinol is that it has been known to cause some side effects, including dryness, skin irritation, and sensitivity. So, where does bakuchiol come in? Basically, bakuchiol is retinol's all-natural twin, but with added benefits. 
"Bakuchiol is an organic derivative that mimics retinol or retinoids, but it doesn't cause any irritation or redness," informs Dr. Robinson, adding that it also doesn't cause any sun sensitivity. "Obviously, that's a win-win!"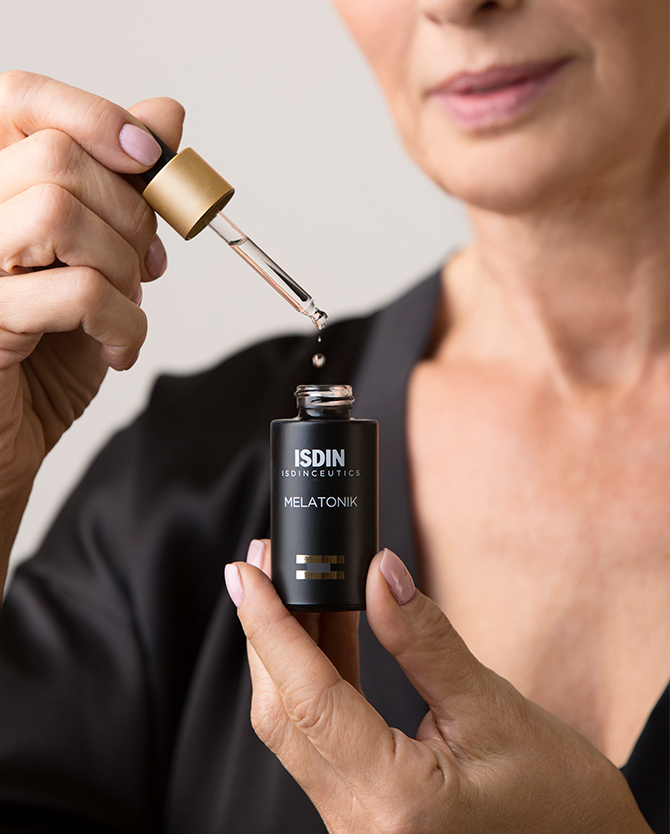 A product Dr. Robinson loves for bakuchiol is the ISDINCEUTICS Melatonik™ overnight recovery serum. As well as containing antioxidants, Melatonik™ uses bakuchiol to help restore skin elasticity and firmness. "This serum has been a game changer in my clinic," says Dr. Robinson. "It uses a nourishing formula with melatonin, bakuchiol, and vitamin C to help repair free radical damage at night, and boost skin flexibility."
Mineral sunscreens
If you're going to take just one piece of dermatologist advice, let it be this one. "The most important part of any skincare regimen is sunscreen," advises Dr. Robinson. "It's important to wear sunscreen every single day, as even in winter, sun damage occurs, and it accounts for up to 80% of our skin aging."
Dr. Robinson recommends looking for a mineral formula, as they are generally suited to a wide range of skin types, including sensitive skin. These sunscreens work by forming a 'shield' on top of the skin, helping to deflect the sun's rays.
Dr. Robinson also advises to check the label and make sure you're using a broad spectrum mineral sunscreen. "A broad spectrum sunscreen will protect your skin from both UVA rays, which cause skin aging, and UVB rays, which are the burning rays. If your sunscreen isn't broad spectrum, you aren't getting protection from both these rays. I also recommend using a sunscreen with an SPF higher than 30."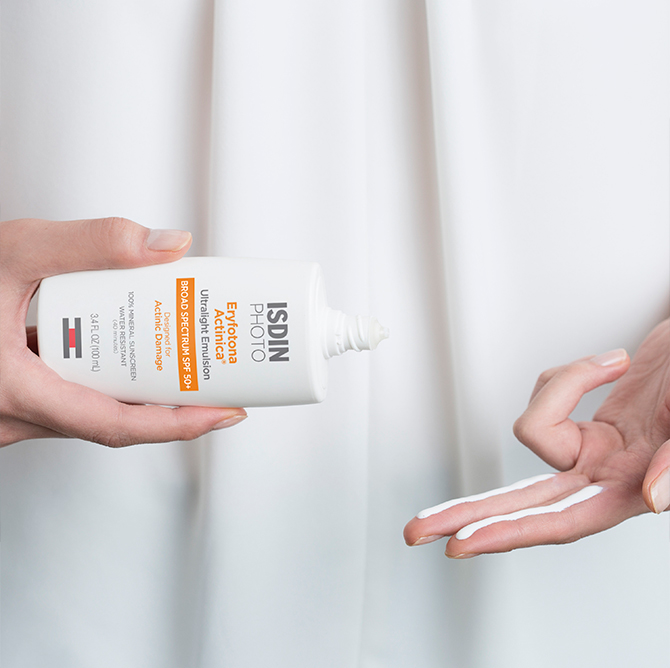 It's also important to remember that even if you're spending the day indoors, UVA rays are able to penetrate certain windows, meaning protection is key 365 days a year, whatever the weather.
The right ingredients for your skin
There are many ingredients out there to help tackle certain skin concerns, and prevent or reduce the early signs of aging in the skin. Ultimately, the best way to build a successful skincare routine that works is through finding formulas, textures and products that you truly love using. If you're having difficulty finding the right skincare solution for you, visit your dermatologist – they'll give you all the advice and information you need on the right ingredients for your skin type.

Behind the blog:
Article written and reviewed by: