Reading:
3
minutes

As a professional golfer and five-time tournament winner on the LPGA Tour, Jessica Korda spends most of her time outdoors, whether the forecast is sunny or cloudy. Between tours, tournaments, and training, she knows better than most the toll that the sun can take on the skin. Outdoor athletes like Jessica are at increased risk of skin damage, including skin cancer, due to the amount of time they spend outdoors. Now a proud advocate for daily sunscreen use, Jessica acts as ISDIN's sports ambassador, reminding us all of the importance of proper sun protection.
We sat down with Jessica to discover the secrets behind how she keeps her skin looking so healthy, and what she does to keep her skin protected daily as a pro golfer. Read on to discover Jessica Korda's skincare essentials!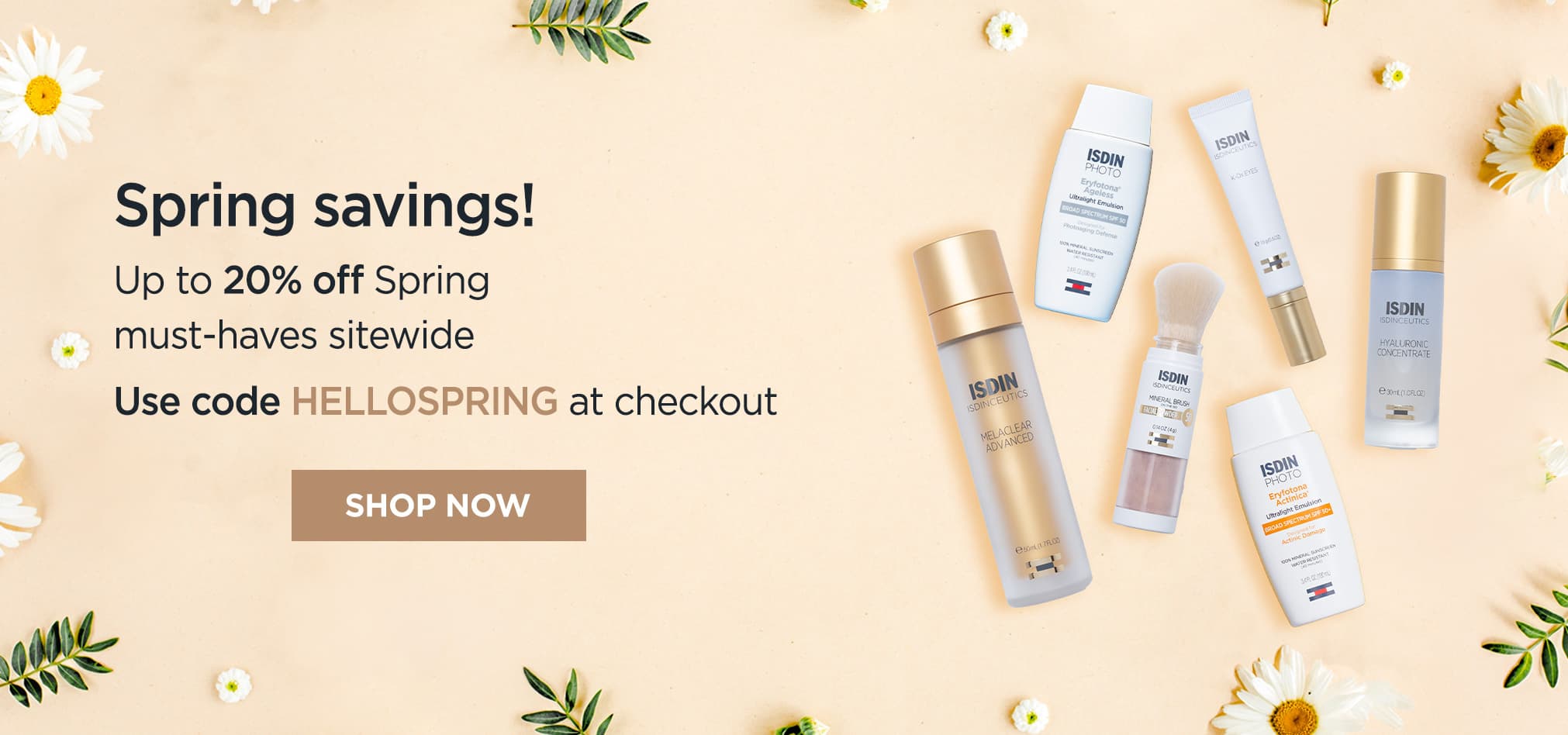 Even athletes make sunscreen mistakes
Ever looked at the clouds outside and ignored your sunscreen routine? You're not the only one. But Jessica's keen to remind us why this is a big mistake. "One of my first years on tour, I was in Singapore. I thought, 'it's not sunny, so I don't need to reapply sunscreen'. I was beet red after. It was absolutely the worst experience and you can bet that I have not made that mistake since. I apply. I reapply. I have sunscreen everywhere."
It could be partly due to the weather forecast, but aversion to wearing sunscreen can sometimes be due to texture, too. Athletes frequently associate sunscreen with sticky, greasy formulas that don't allow them to perform their best, but that's not the case any longer. ISDIN's sunscreens use advanced SPF technology to provide expert protection without the typical white, greasy cast often experienced with mineral sunscreens. This means they can be worn daily, 365 days a year.
Use a sunscreen that's kind to skin
"I actually started using sunscreen regularly after jaw surgery," explains Jessica. In 2018, Jessica underwent serious jaw surgery, and she explains that the medication she was taking before and after the procedure played havoc on her skin.
"It was awful, because I had pimples up in my hairline, and even going down my neck. I think it was a reaction, and they were really hurting me. I went to see my dermatologist and she introduced me to ISDIN mineral sunscreens, as she said they were oil-free, and really easy on the skin. She recommended the brand because she said I needed to give my skin a bit of a break."
Why mineral sunscreens? These formulas use mineral ingredients, like zinc oxide and titanium dioxide, which have a proven track record of safety and are generally considered to be gentle on skin. This makes them widely suitable for all skin types, including sensitive skin.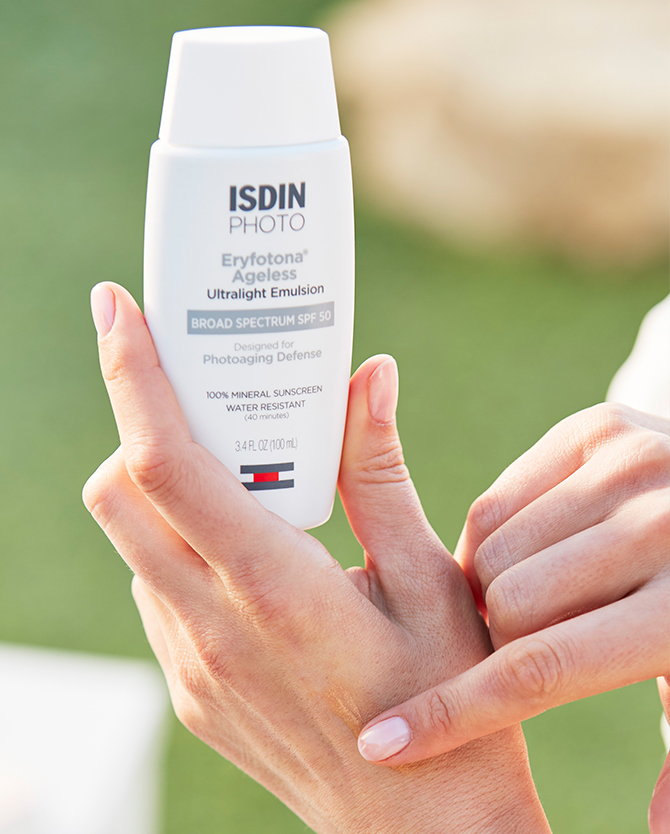 Jessica also explains that she doesn't like to wear a lot of makeup while she's out on the course, as makeup can get in the way of regular sunscreen application. "I like to let my skin breathe as much as possible and avoid high coverage."
"I love ISDIN's tinted sunscreen, Eryfotona Ageless, because it doesn't clog my pores, and the tint is really flattering, so I especially like to use it for tournaments. I couldn't be without tinted sunscreen now."
Keeping skin healthy off the course
So, how else does Jessica look after her skin? While sun protection is hugely important, a regular skincare routine can help to repair and correct existing damage that has accumulated over time. "I try to keep my routine really simple. Like I said, I like to let my skin breathe, but I also want to do what I can to keep my skin young!"
For those who spend a great deal of time outdoors like Jessica, how does sun damage affect the skin? Repeated exposure to ultraviolet radiation (UVA and UVB rays) affects the cells and proteins in our skin, accelerating changes and damaging its structure. Apart from increasing the risk of skin cancer, sun exposure can accelerate the signs of aging by up to 80%, in a process referred to as photoaging. 
This process causes aging signs, such as fine lines, wrinkles, dark spots, loss of firmness, and dehydration to show in the skin earlier than they normally would. Jessica helps to counteract this damage by combining regular, daily sun protection with moisturizing serums that help replenish hydration and protect from environmental damage.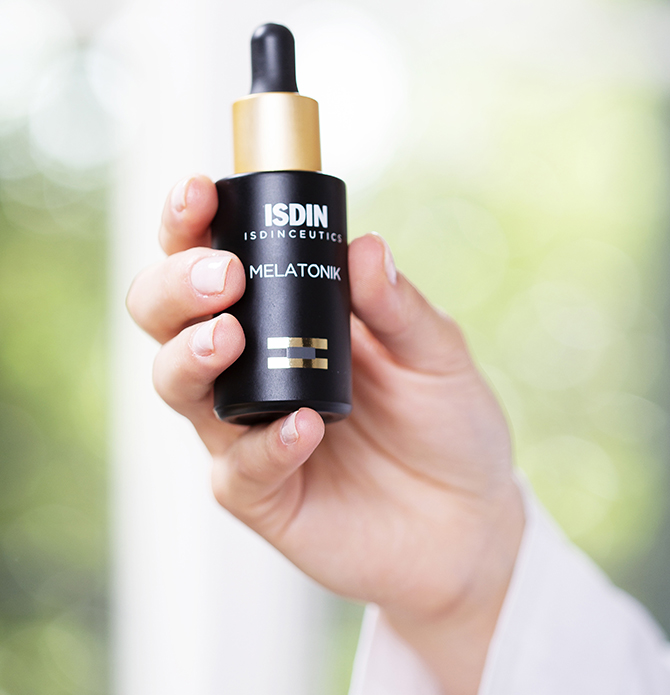 "I use a serum at night like Melatonik™ to help my skin recover after a day outdoors. This serum uses melatonin, and it helps repair and nourish the skin overnight so I wake up looking fresh and healthy. I know that many of us take melatonin supplements to help us sleep, but my dermatologist actually told me that on the skin, it works wonders too!"
Jessica's biggest piece of skincare advice
Jessica's time out in the sun has left her with an important takeaway: never underestimate sun damage. Her 'first-hand' experience illustrates this perfectly.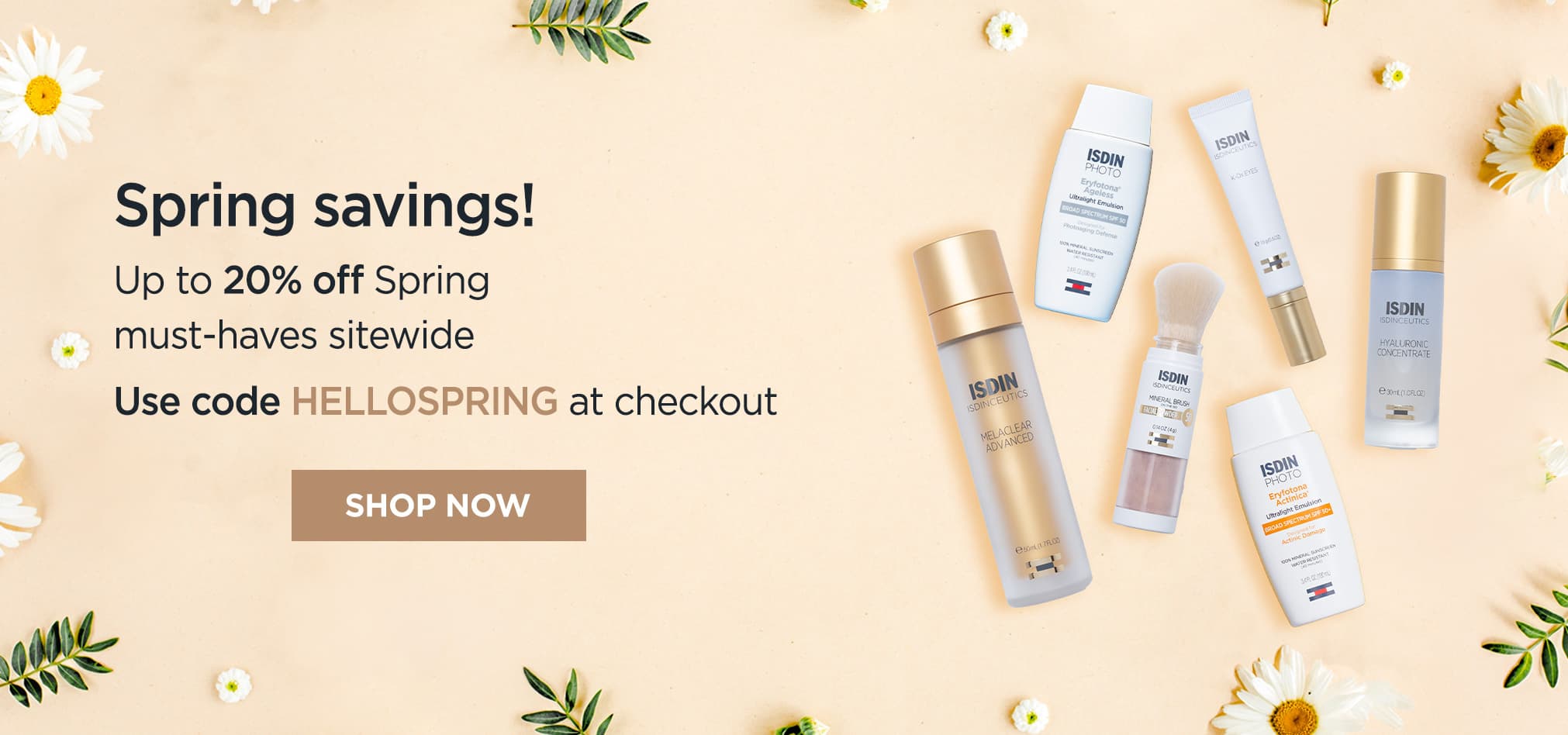 "One of the biggest realizations for me with sun damage was actually looking at my glove hand versus my non-glove hand. I took a look at my hands and saw the pigment on both hands, and I could just see the sun damage that's happened over the years of playing golf. Now, I try to reapply sunscreen every few holes. It's never too late to take care of your body."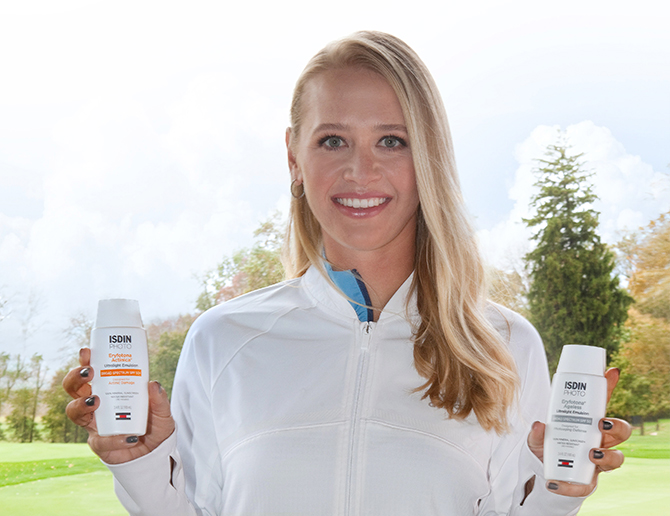 Article written and reviewed by: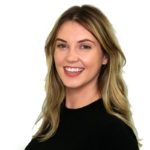 Amy is a content strategist who turned a part-time obsession with skincare into a full-time passion. Her experience as a creative storyteller includes a range of lifestyle and technology topics across Washington D.C. and Barcelona. What's in her travel bag? Eye contour cream and sunscreen, always.