Reading:
3
minutes

Mineral protection for photoaging is a hot topic these days, as more and more of us look for easy and convenient ways to enhance protection throughout the day without ruining our makeup or carrying around large bottles! At ISDIN, we're excited to be launching Mineral Brush, an on-the-go photoaging product which can be applied anytime, anywhere.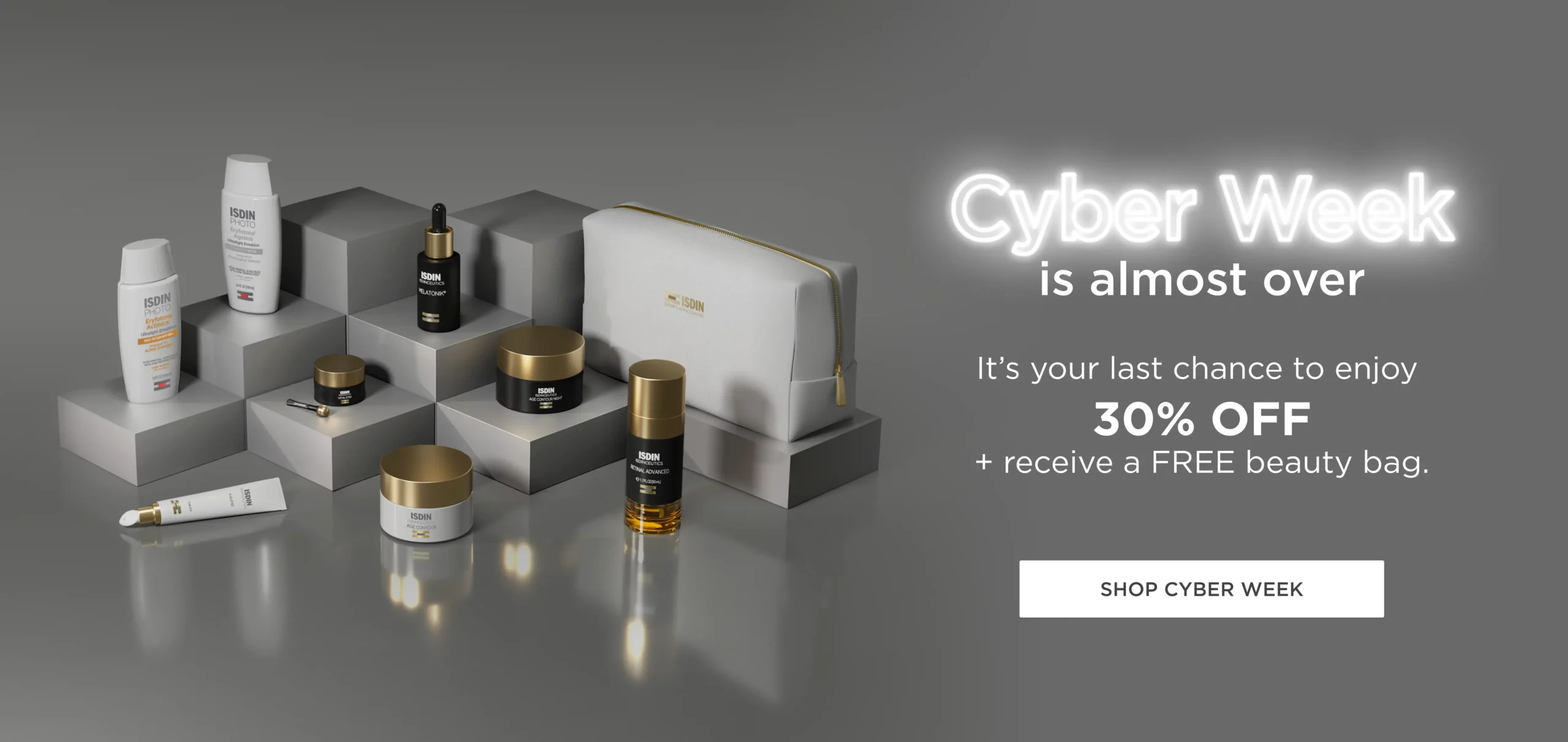 What is photoaging and why do we need protection?
Various factors influence our skin's aging, such as external stresses like pollution, UV radiation, temperature, and tobacco. In addition, poor nutrition, lack of sleep, and stress can also affect our skin and its aging process. This combination of factors is referred to as the exposome.
ISDIN designed Mineral Brush with these factors in mind, to protect our skin against pollution, blue light and infrared radiation (IR).
What is the ISDIN Mineral Brush?
Mineral Brush is an easy-to-use, on-the-go powder applicator that delivers an even layer of mineral powder on the skin to provide breathable coverage and a natural, matte appearance.
The brush is designed to be an addition to your daily skincare and sun protection routine: used anytime, anywhere. Mineral Brush helps protect your skin against the visible signs of photoaging, including sun damage and environmental damage.
The mineral powder used in Mineral Brush adapts to your skin, so it is suitable for various skin tones.
5 reasons to love Mineral Brush
1. It contains light-reflecting mineral ingredients
Mineral Brush mineral powder contains both zinc oxide and titanium dioxide, which help to deflect blue light and infrared radiation (IR). In addition to zinc oxide and titanium dioxide, the exclusive mineral formula contains mica. The combination of ingredients provides protection against blue light while providing a shimmery effect on the skin.

2. It provides protection from exposure to pollution
Mineral Brush contains SymUrban®, a pollution neutralizer that protects the skin from environmental damage, making it ideal for busy city life and for protecting against the everyday stresses of the environment. SymUrban® protects from the negative effects of various particle matter found in soot, traffic fumes and tobacco smoke, and other industrial pollutants.
Read more: how pollution affects your skin
3. It helps even your skin tone
The powder used in Mineral Brush helps reduce the appearance of spots and pigmentation when applied over your sunscreen. Iron oxides used in the powder help to achieve a more even skin tone, blurring out any areas of imperfections.
4. It has a silky smooth finish
Once applied over sunscreen and makeup, ISDIN Mineral Brush leaves skin feeling so soft, smooth, and silky, that it's a joy to apply and top up throughout the day!
5. It's super easy to use
The compact size and shape of ISDIN Mineral Brush make it the perfect complement to your day-to-day routine, and incredibly easy to carry around. Just pop the brush in your bag or pocket and take it with you everywhere for on-the-go protection.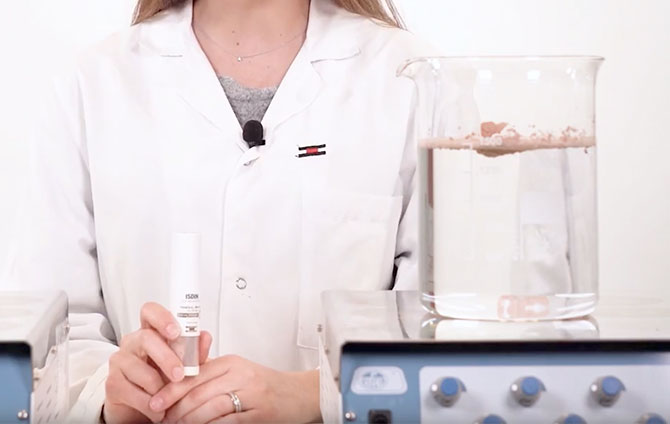 How to use Mineral Brush
Mineral Brush can be easily applied, either directly onto bare skin or on top of makeup or sunscreen. Using the brush both alone and over makeup or sunscreen creates a natural coverage with a matte finish.
The brush is really simple to use:
1. Lower the transparent cover, remove the rubber band and prime the brush in circular motions on the back of the hand to ensure the powder begins to flow. Before face application, tap the brush twice against the back of hand to avoid an excess amount of powder being applied.
2. Apply the brush in circular motions to ensure the correct amount of powder is released. Avoid breathing in the powder or getting the powder into the eyes.
3. Sweep the brush evenly and generously over the entire face and sun exposed areas (neck, chest and back of hands).
4. Apply the product on dry and previously hydrated skin and reapply as needed.
We recommend using Mineral Brush as a supplement to your daily sunscreen routine, like Eryfotona Actinica. Before using Mineral Brush, apply a high SPF sunscreen, let dry and then apply for a smooth, matte finish.

Sources and references:
https://www.jdsjournal.com/article/S0923-1811(16)30816-7/abstract
https://www.isdin.com/en-US/blog/expert-advice/dermatology/what-is-the-exposome-and-why-it-is-important-to-protect-yourself-from-the-sun/
https://www.cosmeticanalysis.com/cosmetic-ingredients/benzylidene-dimethoxydimethylindanone.html
Behind the blog:
Article written and reviewed by: