Reading:
3
minutes

It's safe to say that we're becoming more environmentally conscious as time ticks by, but it's also equally fair to say that pollution is now part of our day-to-day lives. No matter how careful we might be in trying to protect the environment, exhaust fumes, dirt, dust, and second-hand smoke are now part of daily life, and the substances in them don't just affect the planet – they affect our skin too.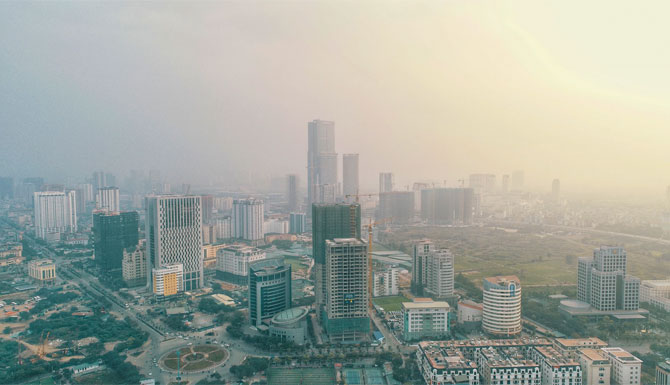 Pollution is closely linked to premature aging of the skin, contributing to hyperpigmentation, fine lines and wrinkles, and a progressive lack of firmness and elasticity. While your skin naturally acts as a barrier against pollutants, over time prolonged exposure to them is suggested to have a lasting effect on the skin. Let's take a look at how this works and how pollution affects your skin.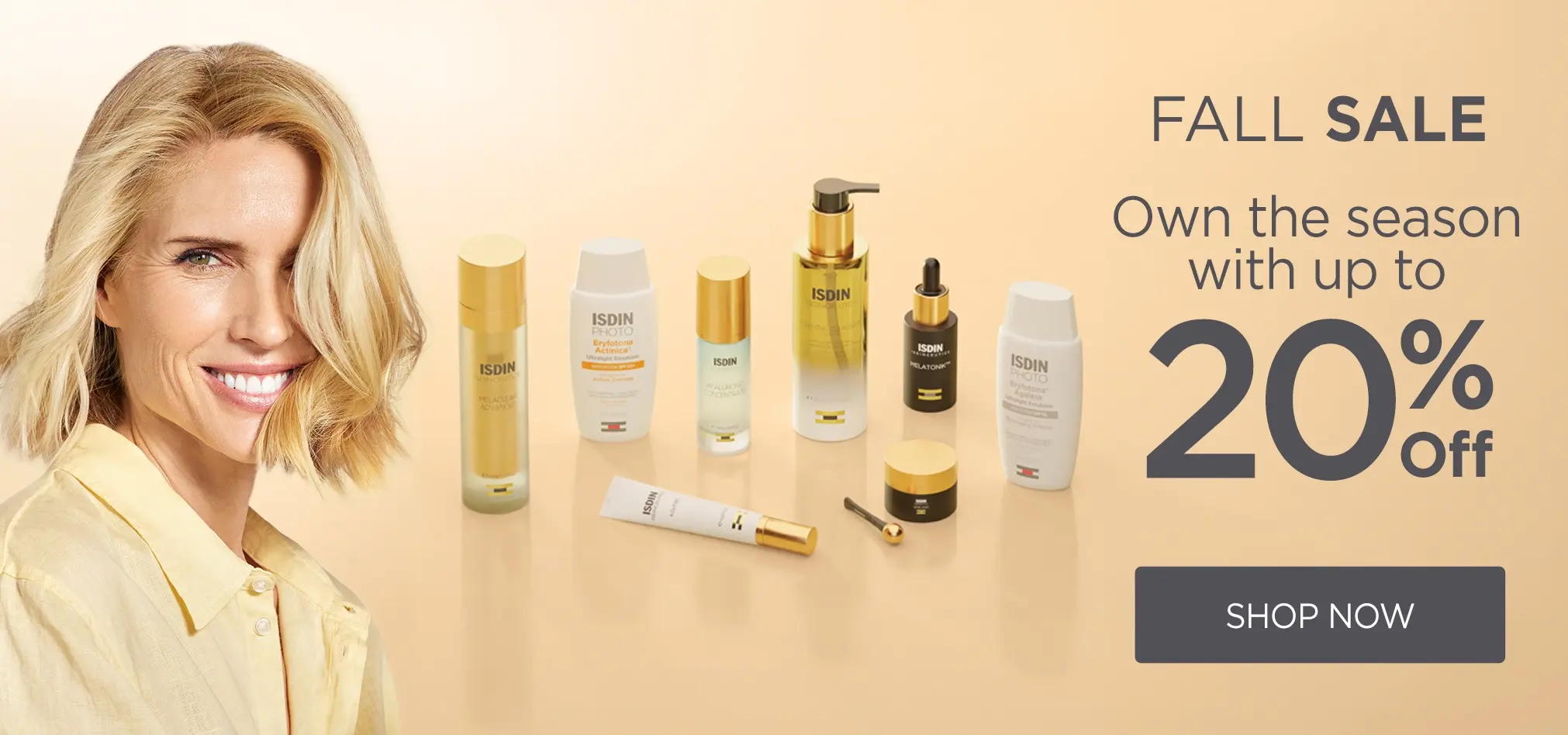 Long-term effects of pollution on the skin
Pollutants affecting the skin come in various forms, found in (but not limited to):

Traffic fumes
Tobacco smoke
Emissions from industrial plants and facilities
Dust and debris from fires and wood burning
Smog
Solvents (e.g paint and varnish fumes)
These pollutants contribute to oxidative stress, which in simple terms refers to a disturbance in the balance between the production of free radicals and antioxidant defenses. Free radicals are unstable molecules which can cause damage to the DNA and the skin. When the number of free radicals is not balanced well against antioxidants, the antioxidant capacity of our skin can be overwhelmed, and it may no longer be able to neutralize all the free radicals. This can cause damage in the form of:

The breakdown of essential proteins in the skin
Dull, uneven skin tone
Fine lines and wrinkles
Brown spots and increase in pigmented spots
Read more: what are free radicals?
How to combat the effects of pollution on the skin
While the presence of free radicals might have negative effects, the good news is that you can both neutralize the free radicals caused by pollution and protect your skin from external damage. How? Through a skincare routine which both protects and repairs from environmental stress.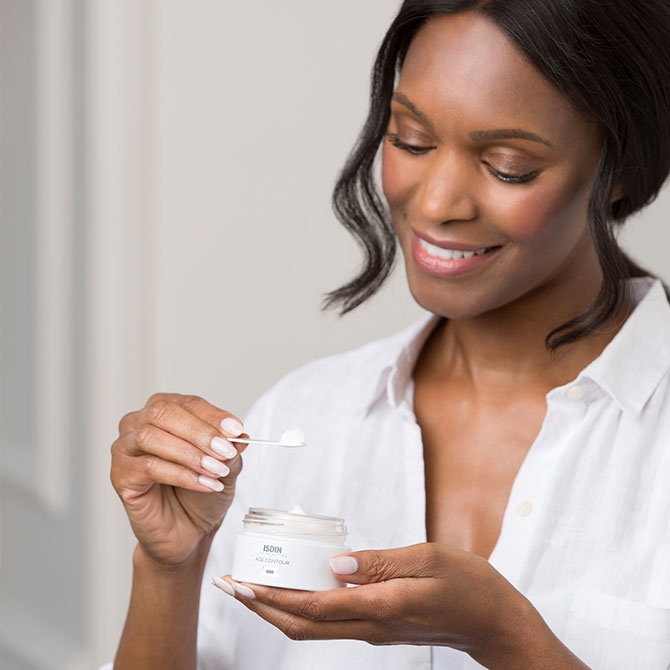 At ISDIN we want you to understand the science behind your skincare, and highlight the ingredients used in our products to ensure you're clear about what you're using in your skincare routine – and what the formula is designed to do. Here's how to include protection in your routine for the best skin defense against pollutants:
Products that form a protective barrier against pollution
If your skin is effectively hydrated and you maintain a regular routine, your own protective moisture barrier will be better prepared7, meaning your skin can fight the effects of pollution more effectively. Your moisture barrier is made up of oils (or lipids) that help to bind cells together, keeping your skin looking and feeling healthy. Maintaining a healthy barrier means better protection against pollution.
On top of this, you can include products in your day and night-time routine that form an 'artificial' protective barrier on the skin. Topical moisturizers such as Age Contour can help to create an artificial barrier against environmental pollution, reducing water loss and protecting against discoloration and dullness.

You can also use pollution care products which provide you with protection throughout the day from environmental damage found in traffic fumes, tobacco smoke and other pollutants. Just as sunscreen protects from UV damage throughout the day, innovative products such as the ISDIN Mineral Brush give protection from environmental damage caused by exposure to pollution. 

By keeping your moisture barrier intact and topping up on protective care throughout the day, your skin will be much better prepared against the effects of pollution.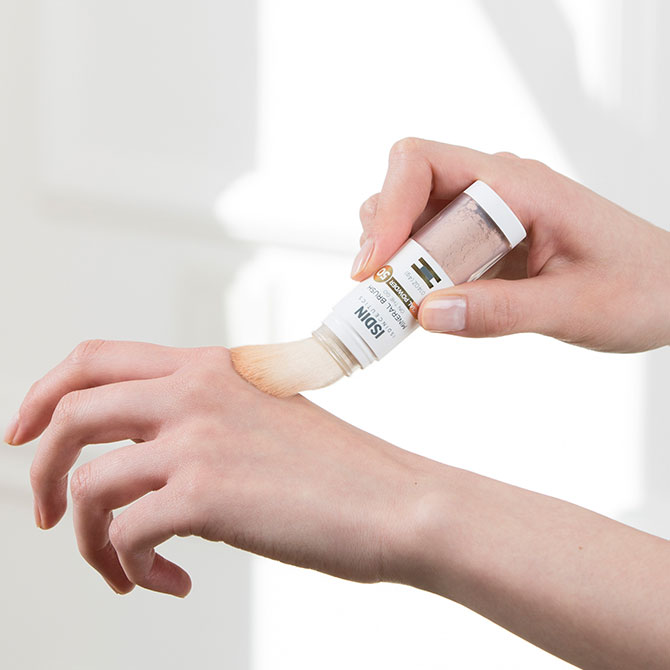 Products that fight free radicals
To repair damage to the skin, involve antioxidants in your routine to help boost your skin's own antioxidant system, or introduce free-radical neutralizing antioxidants to the skin. Antioxidants applied to the skin help slow down the processes which damage collagen and its fibers in the long term.

ISDIN's Isdinceutics range of ampoules and serums is designed to prevent and combat the early signs of aging, helping to repair environmental stress and damage. You can include them in your day or night-time routine – or both – for antioxidant care that helps to protect against free radical damage and consequently fights the early signs of aging.
Pollution affects us every day, but just like with your sun care products routine, if you make pollution protection and repair part of your daily routine, you can prevent against the early signs of aging and look after your skin.
Sources and references:
Drakaki, E., Dessinioti, C., Antoniou, CV. Air pollution and the skin. In Frontiers in Environmental Science (2014); pg11.
Vierkötter et al. Airborne Particle Exposure and Extrinsic Skin Aging. In Journal of Investigative Dermatology (2010); Vol. 132, Issue 12: 2719-2726.
Betteridge, DJ. What is oxidative stress? In Metabolism (2000); 49(2 Suppl 1): 3-8.
Starr, JM., Starr, RJ. Chapter 2 – Skin Aging and Oxidative Stress. In Aging: Oxidative Stress and Dietary Antioxidants (2014): 15-22.
Madison, KC. Barrier function of the skin: "la raison d'être" of the epidermis. In Journal of Investigative Dermatology (2003); 121(2): 231-41.
Data on File: ISDIN Corp.; Morristown. NJ: 2019
Pai, VV., Shukla, P., Kikkeri, NN. Antioxidants in dermatology. In Indian Dermatology Online Journal (2014); 5(2): 210-214.
Behind the blog:
Article written and reviewed by: