Reading:
6
minutes
As evening falls and drenches your home in dreamy twilight, tackling an entire skincare routine may be the last thing you want to do, especially after a long day. Or, on the other hand, you may find yourself tempted by an elaborate routine du jour, hoping that the more products you pile on, the more benefits your skin will reap.
But, your skin can only absorb so much. That's why it's less about adding a multitude of products and more about finding the optimal regimen that you'll turn to nightly without fail. After you've found your lineup, add in a bit of skin science, ingredient expertise, and the proper application method, and you've got the perfect nighttime skincare routine.
Ready to settle in for the night?
Remember you can take our customized skincare quiz to discover your skin type, personalized routine & exclusive tips!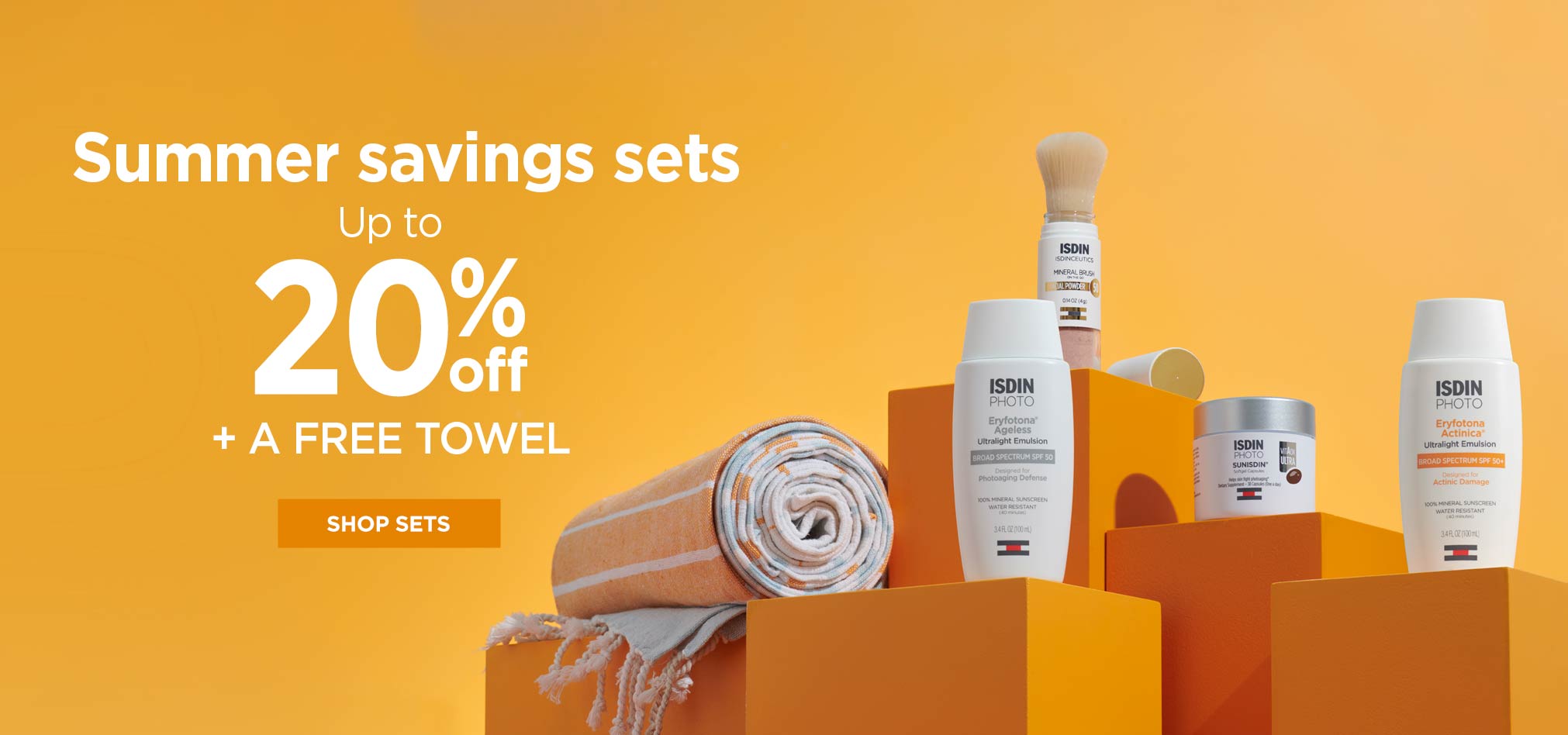 Why your skincare routine matters at night
It's simple: the skin conducts a natural repairing activity to try to reverse the damage suffered during the day. This means your skin is primed for nourishing ingredients that work overnight! Why miss out on this opportunity to care for and repair your skin?
And if you find yourself strapped for time right before bed (we've all been there), try doing your nighttime skincare routine earlier in the evening. But just how early? The sleep-wake cycle regulator, melatonin, is released when it gets dark out, triggering your skin to move into rest and repair mode. This means it's okay to tackle your nighttime skincare routine anytime after sunset — such as during your evening shower or post-gym sesh.
Nighttime skincare ingredients for the ultimate beauty sleep
Just like the night owls in your life, some skincare ingredients do their best work once the sun goes down. Look for product labels including one, two, or all of these restorative elements to build out the ideal evening routine.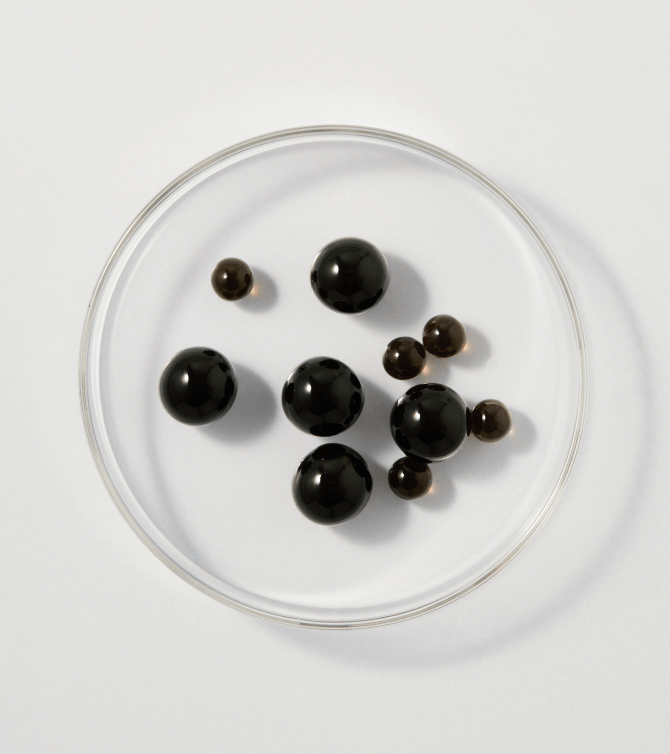 Melatonin
As you may have noticed, melatonin is a hero ingredient in many of our favorite evening-specific products. Why? Because of its antioxidant power.
While you're snoozing, melatonin wakes up antioxidant defenses in your skin. These defenses work to block free radicals and help repair oxidative damage to the skin. So, a melatonin-packed routine gives your skin more chances at powerful repair at every step.
"The Isdinceutics overnight regimen with melatonin is one of my favorite recommendations, especially after the summer. The products works so well together to provide repairing, restorative results with a youth-boosting focus. "

Dr. Michelle Henry
Retinal
This age-defying agent boosts skin turnover to help blur fine lines and redefine your skin's texture. Not quite as well-known as retinol, retinal (with an A) converts into active form faster than its counterpart — making the path to smooth, youthful skin a little more straightforward.
But why is this hero ingredient best used at night? While retinal doesn't make your skin more sensitive to the sun itself, it can make your skin more sensitive overall. So it's extra important to use sun protection correctly. However, retinal itself is photosensitive. This means if you leave your retinal products in the sunlight or use them in your morning routine, they might be less effective.
Bakuchiol
Rooted in traditional Eastern medicine and touted for its healing properties for centuries, bakuchiol has gained more recent popularity via restorative facial serums. And luckily for our friends with extra-sensitive skin, it's now widely considered a gentle, plant-based retinol alternative.
Bakuchiol contributes its rejuvenating properties to its sway with your body's natural regenerative processes. By helping to accelerate skin turnover, it promotes a fresh and smooth complexion. And this restorative action is ideal when your skin is in natural repair-mode at night.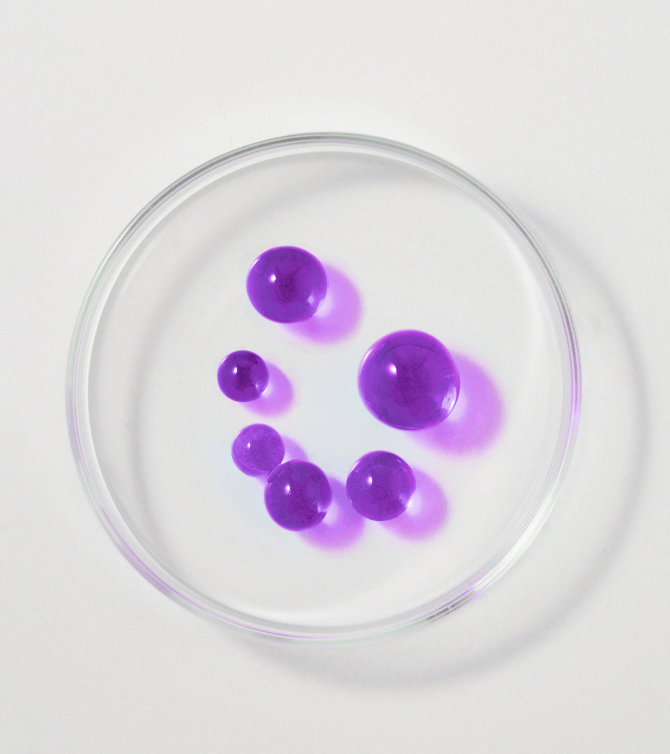 The perfect nighttime skincare routine for a well-rested look
Step 1: Cleanser
Indispensable in the morning, this step is especially vital in the evening to get rid of makeup (if you wear any) and any grime, dirt, and oil accumulated throughout the day. And oil cleanser formulas can do some serious heavy lifting, especially in dual oil-to-emulsion formulas. The bonus? Nutritive oils sink into the skin overnight, offering up antioxidant benefits.
Try: Essential Cleansing
This award-winning formula features a blend of Mediterranean extra virgin olive oil, sunflower oil, and clary sage that transforms into a deep-cleansing emulsion — leaving nothing behind but soft, glowing skin.
How to properly cleanse with an oil cleanser
Apply a few pumps of the product onto dry hands and spread the oil onto your dry face using circular movements.
Moisten the skin with lukewarm water. If you're using an oil-to-milk formula like Isdinceutics Essential Cleansing, massage the oil into a soothing emulsion.
Rinse with lukewarm water and lightly pat skin dry with a soft towel.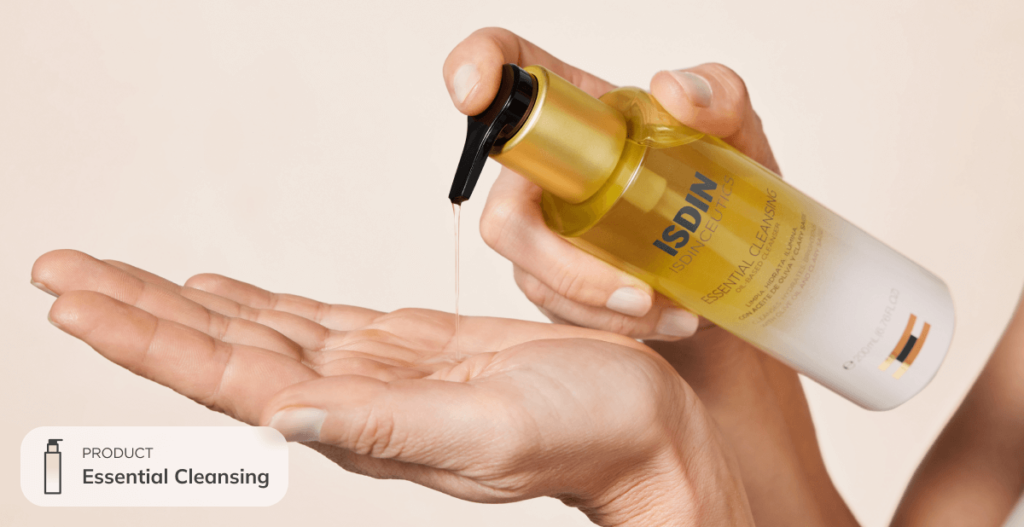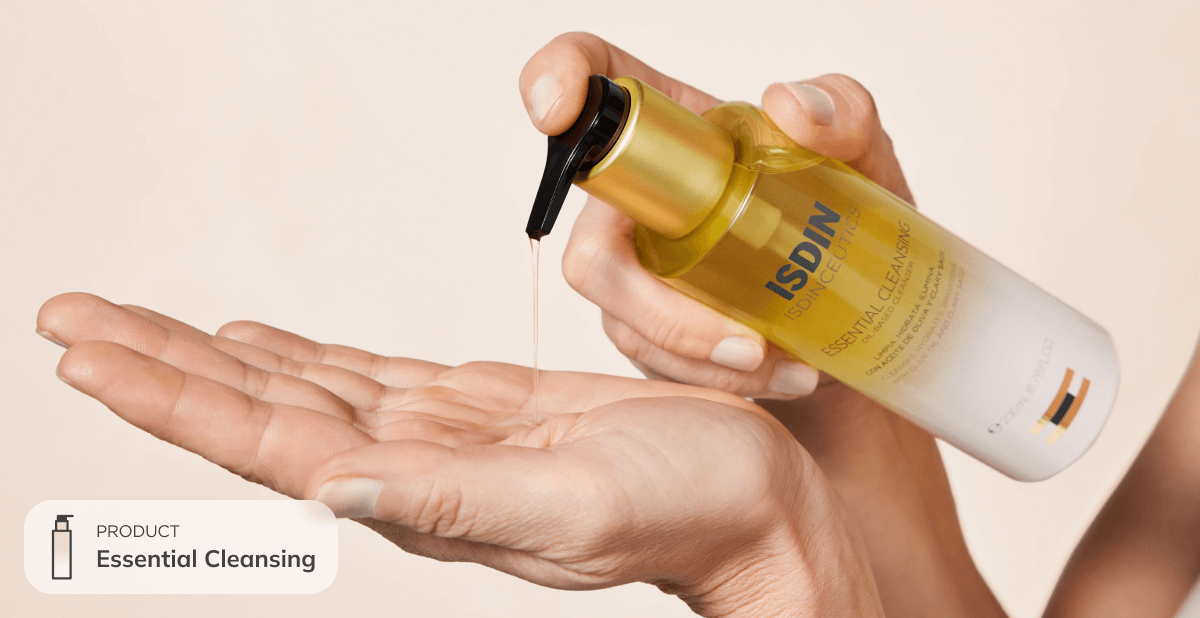 Step 2: Eye contour cream
Next, move on to eye contour cream. The skin around the eye is the thinnest part of the face, which not only means a designated cream for this area is essential, but also that eye contour cream should precede face products. That's because products designed for the face can become irritating when too close to the eye. Applying eye contour cream first will ensure this delicate area absorbs the correct ingredients.
Try: Vital Eyes
Our eye contour cream formulated with melatonin, Vital Eyes works while you sleep to combat oxidative stress caused throughout the day. Take advantage of your skin's repair mode to help improve the signs of skin aging, like fine lines and wrinkles.
How to apply an eye contour cream
The key is to be gentle around this area. Use your ring finger — it's the weakest of your digits, ensuring you never apply too much pressure here. Gently tap the product into the under-eye area— not too close to the eye — and avoid pulling.
With Vital Eyes, you can then use the cooling applicator tool to extend the cream and enjoy a light lymphatic drainage massage. For best results, slowly and gently move the applicator from your inner eye contour corner outwards, with smooth, repeated strokes. And voilà!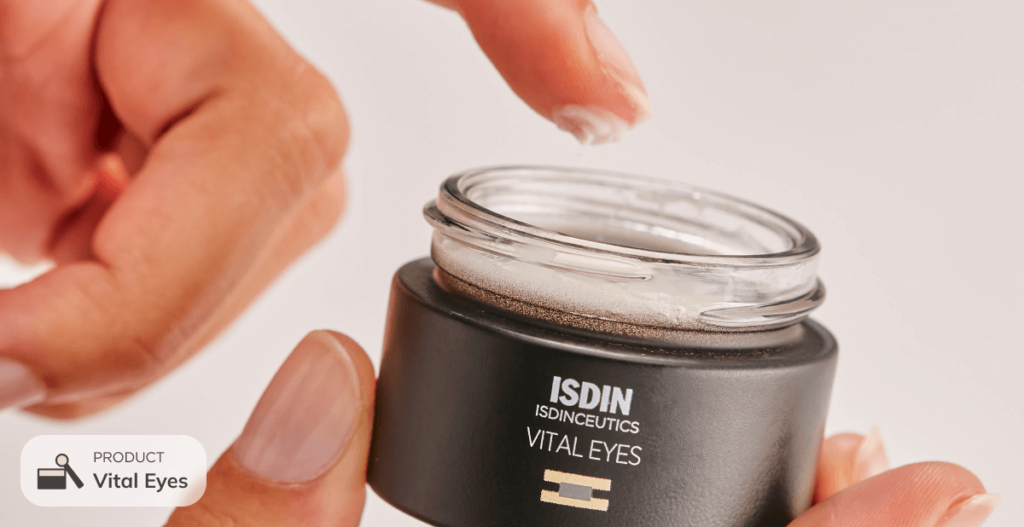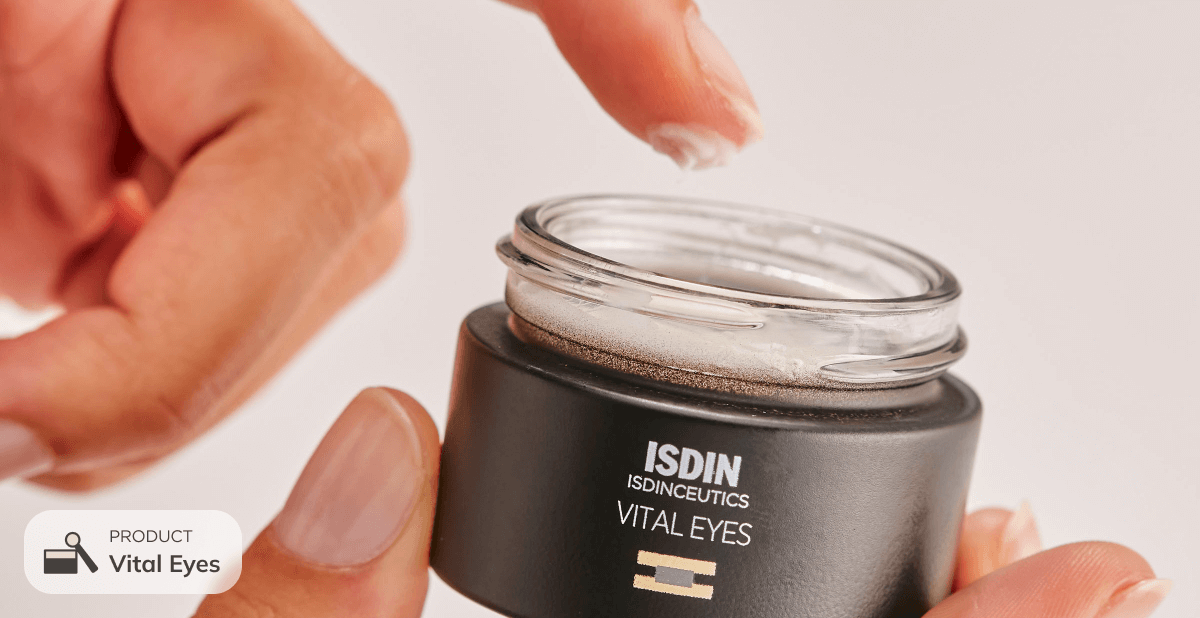 Step 3: Renewing nighttime serum
After cleanser and eye cream, just how necessary is a serum for a nighttime skincare routine? As it turns out, very. Frequently left out of skincare routines, it does much of the heavy lifting. Serums are ultra-concentrated treatments that deliver a surge of rich, skin-loving nutrients. That's why they're best applied to a clean, bare face.
Another reminder: you look amazing just as you are. But if you're looking for age-defying action, your evening skincare routine is the perfect opportunity. Opt for a renewing serum to aid your skin while it's in its naturally restorative state.
Depending on your skin type and preferences, choose your path to dreamy skin:
REPAIR
Try: Melatonik®
A restorative nighttime serum-in-oil that works while you sleep to help your skin recover from daily stresses. Made with melatonin, bakuchiol, and vitamin C, this serum is packed with ingredients that boost your skin's natural antioxidant defenses.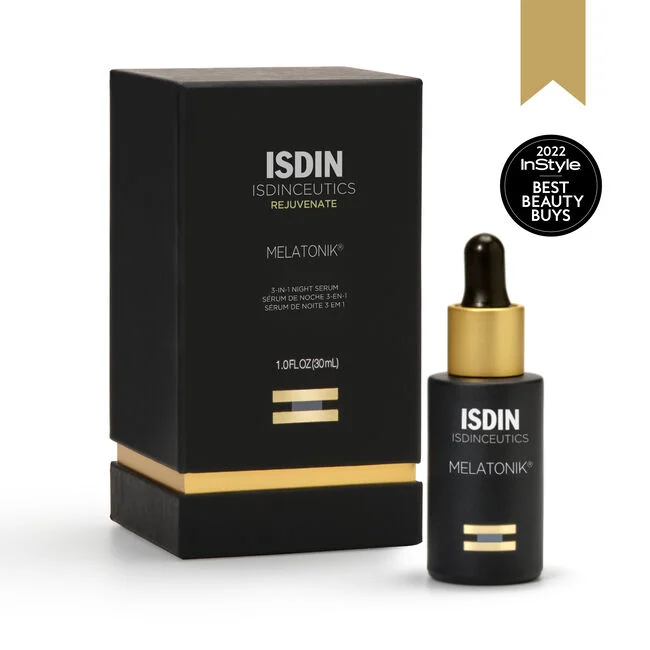 For sensitive, non-retinized skin
Cycle with Retinal Advanced while getting used to retinal
Use year-round, especially in summer months with high sun exposure
REJUVENATE
Try: Retinal Advanced
This youth-boosting night serum helps visibly reduce wrinkles and fine lines. Designed with innovative dual-phase technology, it combines the power of retinaldehyde, melatonin, and bakuchiol with Soothing Complex in the moment.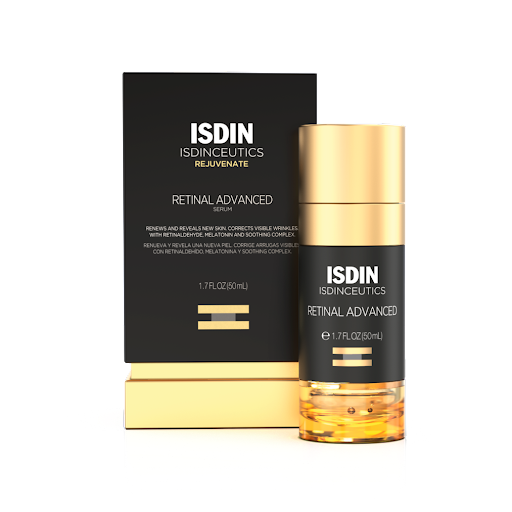 For all skin types, including sensitive
Use to boost efficacy of an existing age-defying regimen
Once your skin is used to retinal, use year-round, and always protect your skin from the sun
How to apply serums and oils
You'll want to follow the instructions of the product, but the general idea is to add the serum to the palm of your hand first. Then, gently massage it over your face.
Tip: Don't skip your neck and decolletage! Also prone to loss of elastin and collagen over time, they can benefit from a hardworking serum as well.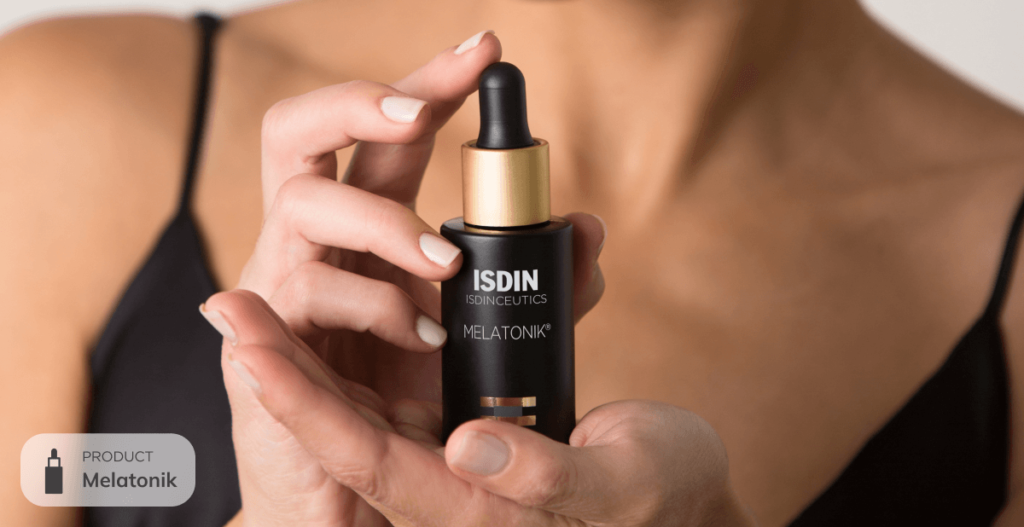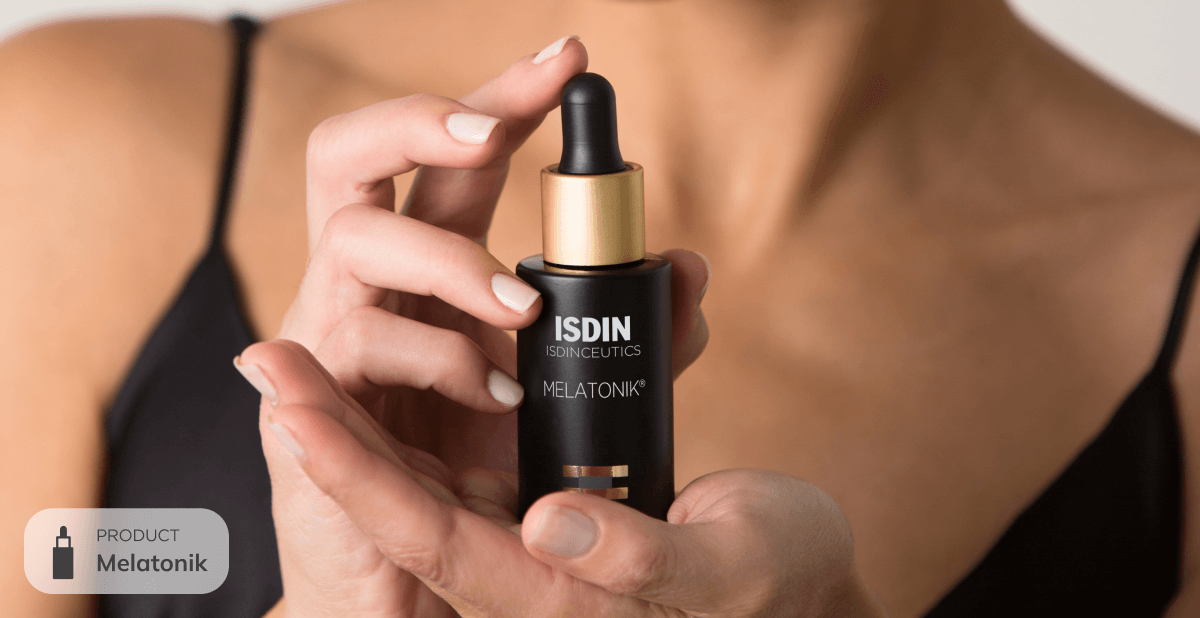 Step 4: Night cream
When your skin is dry, it doesn't look or feel its best. So now that your skin has been refreshed and treated, it's time to seal it all in with a hydrating moisturizer that'll keep your skin nourished throughout the night.
Try: Age Contour Night
With a formulation rich in antioxidants like melatonin, plus peptides and hydrating ingredients, it provides triple action repair that helps undo the day's damage, reduce visible signs of skin aging, and calm the skin.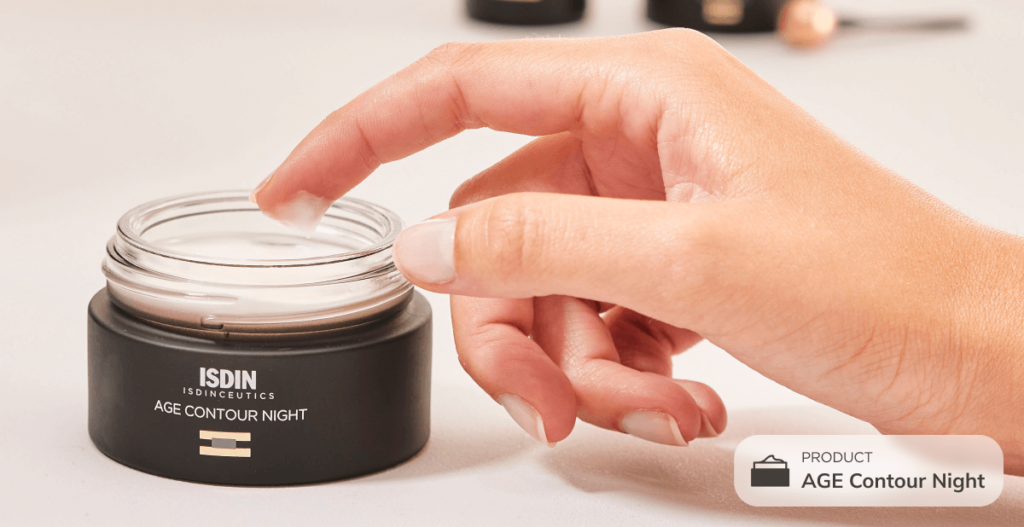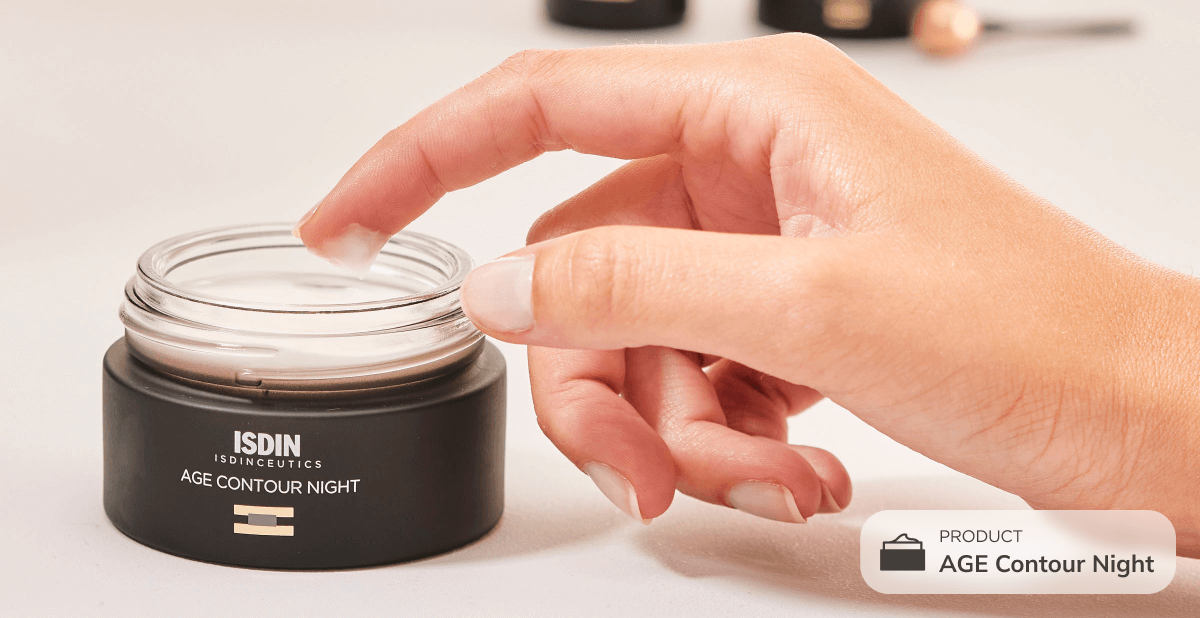 How to apply a face cream
Unlike with a serum where you would gently apply and let the product do the leg work, you can apply more pressure with a face cream. Make sure to massage it into the skin until it's been completely absorbed.
---
One final reminder: Your skin is unique, and an evening routine should be one you are excited to sink into at the end of the day. Look for luxurious textures that give you a spa-like experience and find a nighttime skincare routine that works for you.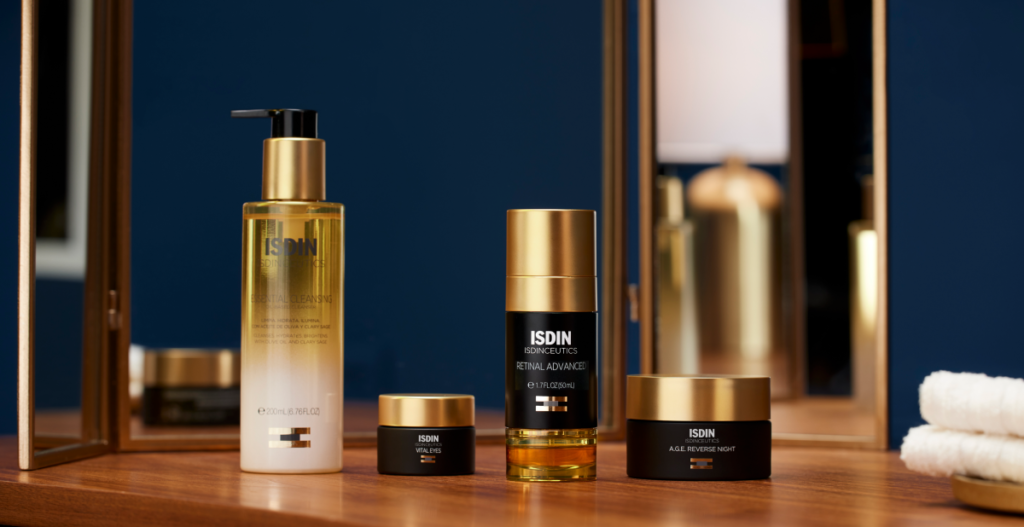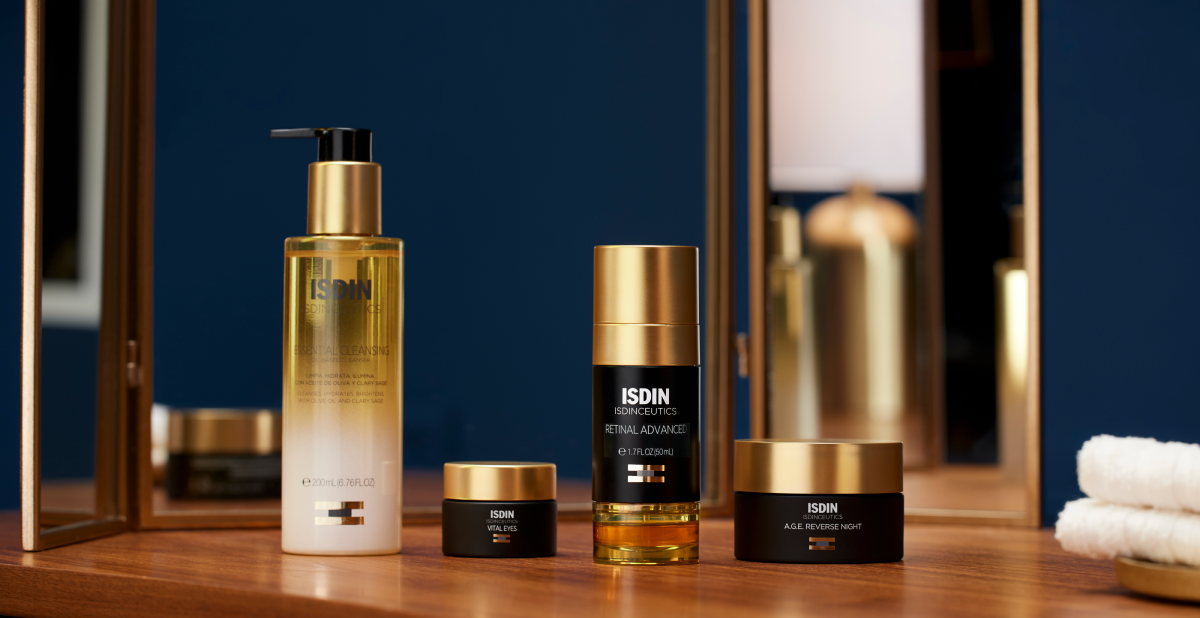 And above all, love your skin, care for it, and protect it, always.
Sources and references:
Plikus MV, Van Spyk EN, Pham K, Geyfman M, Kumar V, Takahashi JS, Andersen B. The circadian clock in skin: implications for adult stem cells, tissue regeneration, cancer, aging, and immunity.
J Biol Rhythms. 2015 Biol Rhythms. 2015 Jun;30(3):163-82
Matsui M.S. et al. Biological Rhythms in the Skin. Int J Mol Sci 2016
Behind the blog:
Article written and reviewed by: