Reading:
4
minutes

Aging is a natural process, which of course happens to all of us…but did you know that some of the most simple everyday habits could be making you look older before your time? You might have heard that aging is mostly genetic, and while it's true that genetics do play a part – that's not the whole story. Your lifestyle has a bigger impact on your skin than you might imagine!
The chronological or natural aging process is also referred to as intrinsic aging, and it's different to something called extrinsic aging, which is caused by environmental factors rather than genetics. A significant percentage of skin aging can be attributed to extrinsic factors – but it's not all doom and gloom, as this means a significant percentage of skin aging due to extrinsic factors can be prevented!

If you want to keep your skin looking healthier (and younger!) for longer, read on to discover five daily habits that can age your skin, and how to combat them.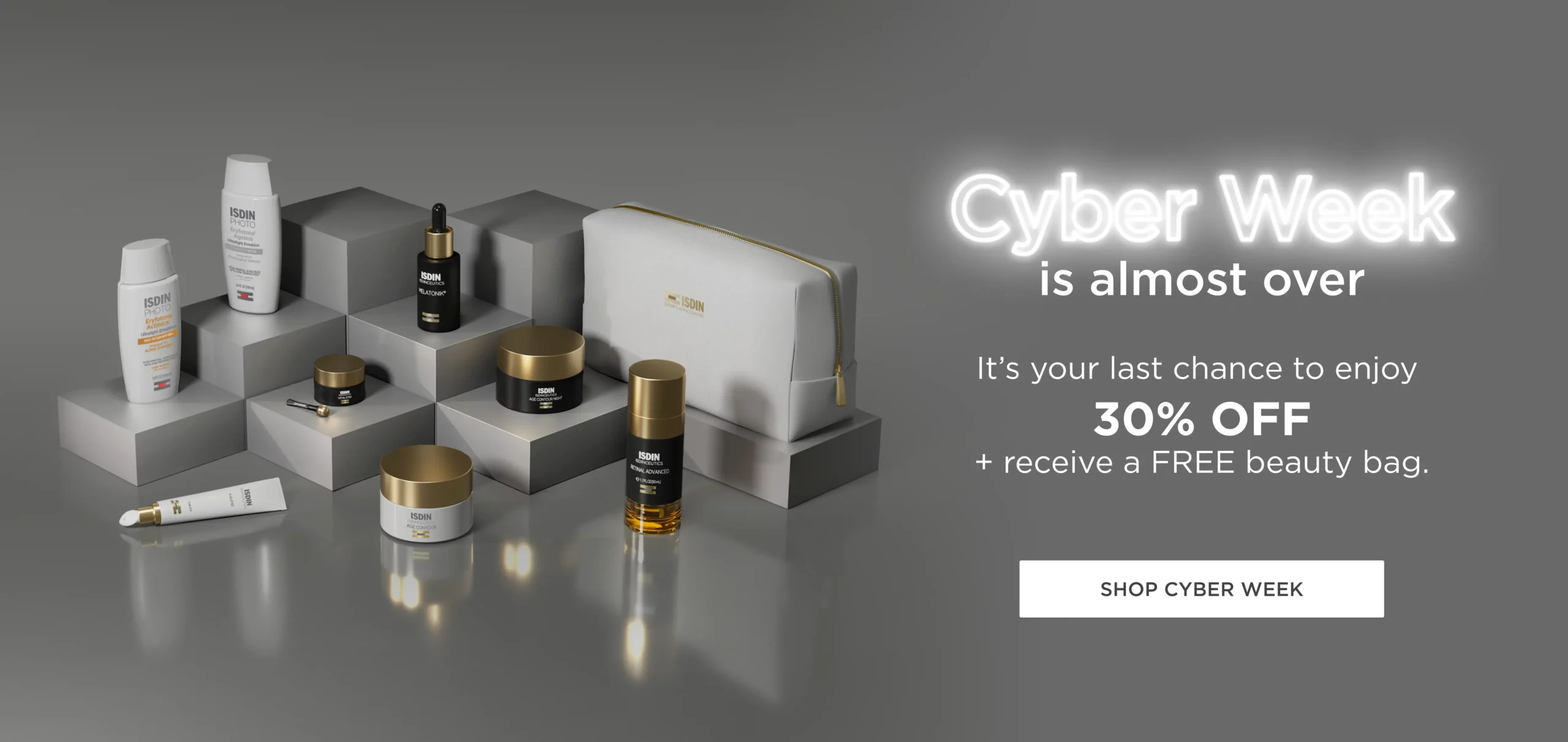 1. Going to bed late
Apart from sometimes making your day a bit more of a struggle, going to bed late and getting little sleep also takes its toll on your skin. In a clinical study performed by the Cleveland University Hospitals Case Medical Center, the effect of poor quality sleep on the skin was measured. A group of women who typically slept for less than five hours were compared to a group of women who typically slept 7-9 hours a night.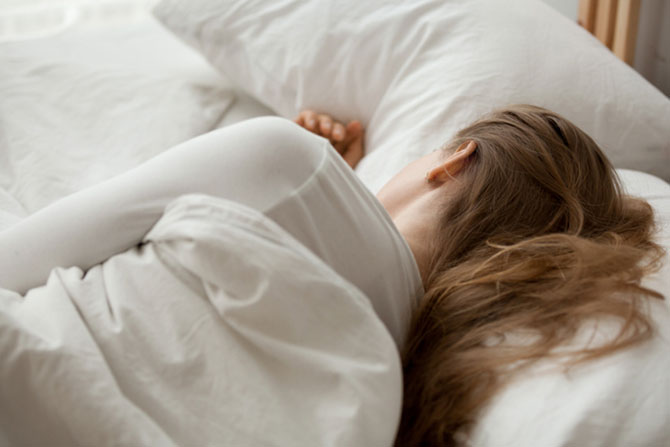 The 'poor quality sleep' group experienced more uneven pigmentation, a greater appearance of fine lines and wrinkles, and a lack of firmness in the skin when compared to the 'good quality sleep' group. What's more, those who slept 7-9 hours a night reported that they were more satisfied with their own appearance – they had a better sense of satisfaction in their own physical attractiveness. Getting a good night's rest can even boost your confidence!
2. Your daily commute
While it's true that not everyone works in a big city or town, nowadays you don't have to be part of a bursting metropolis to feel the effects of pollution and be exposed to environmental damage. Pollutants in the form of traffic fumes, tobacco smoke, industrial emissions, and many others are a source of free radicals.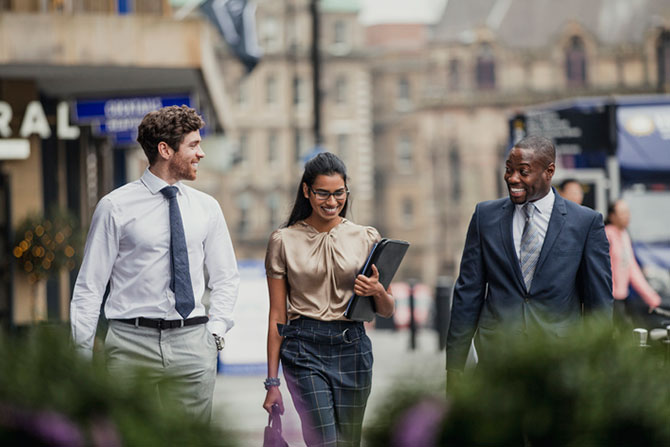 Our own built-in defenses (such as the production of antioxidants) are not always effective in counteracting free radicals, so over time cell damage can occur. Free radicals are very closely linked to the appearance of skin aging, as they contribute to hyperpigmentation, the appearance of fine lines and wrinkles, and a progressive lack of firmness.

You can protect your skin from external damage and neutralize the free radicals caused by pollution through a skincare routine which both protects and repairs from environmental stress.
Read more: how to protect your skin from pollution

3. Not using sunscreen
UV damage is one of the principal causes of premature skin aging, accounting for roughly 80% of extrinsic facial aging. In addition, sun exposure contributes greatly to your risk of developing skin cancer. Sunscreen should be part of your daily routine, applied 15 minutes before sun exposure, and re-applied every two hours, and 40 minutes after swimming, sweating (e.g exercise) or towel-drying.

Bottom line – don't forget to apply your facial sunscreen every day, and include those other often-exposed areas like your ears, hands and neck! Sunscreen should be worn year-round to help protect against both skin aging and skin cancer.
4. Eating too much sugar
Not a day goes by where we don't hear about the (mostly undesirable) effects of sugar on the body, so here's another one to add to the increasingly long list: sugar can also cause skin aging, through a process called glycation.

Glycation is a process in which sugar molecules in the bloodstream attach to proteins (e.g collagen, elastin) and fats. In turn, this forms advanced glycation end-products (shortened to AGEs), which make proteins like collagen rigid. This means skin loses firmness and elasticity, and contributes to making us look older than we really are.
The process of glycation is part of life, but it can be slowed by using topically applied products containing anti-glycation ingredients, such as carnosine. The sugar molecules which normally would adhere to protein fibers instead adhere to the carnosine, helping to slow the glycation process. ISDIN's skin rejuvenation cream: AGE Contour Cream contains carnosine to help reduce the formation of AGEs in the skin, which are directly related to loss of firmness, elasticity in the skin, along with the appearance of wrinkles.
Read more: how to fight glycation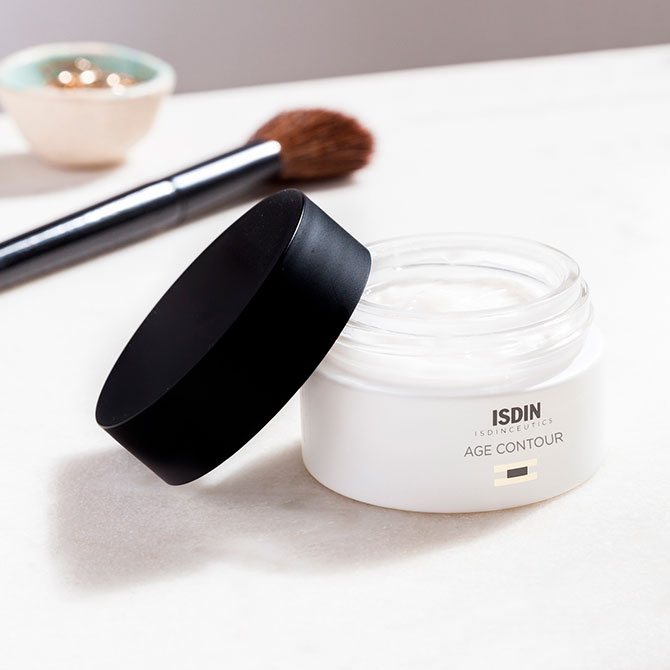 5. Not taking your makeup off
When you're feeling exhausted, sometimes it can be tempting to do the bare minimum of a skincare routine – taking makeup off after a long day can feel like a chore. It's important to get into the habit of taking your makeup off every day, and cleanse your skin of the day's impurities. Makeup can trap oil and impurities in the skin, including dirt and pollutants – which can contribute to the aging process through free radical damage (remember point two?).
Regular night-time cleansing should be an integral part of your overall daily skincare routine, and it can absolutely be something you look forward to at the end of the day. Use a gentle cleanser which helps to remove makeup and impurities while not irritating in the skin, such as a micellar water which cleanses, tones, and hydrates. ISDIN's Micellar Solution contains micelles, microscopic molecules which attract dirt and oil, helping to gently remove impurities while also protecting the skin's natural barrier.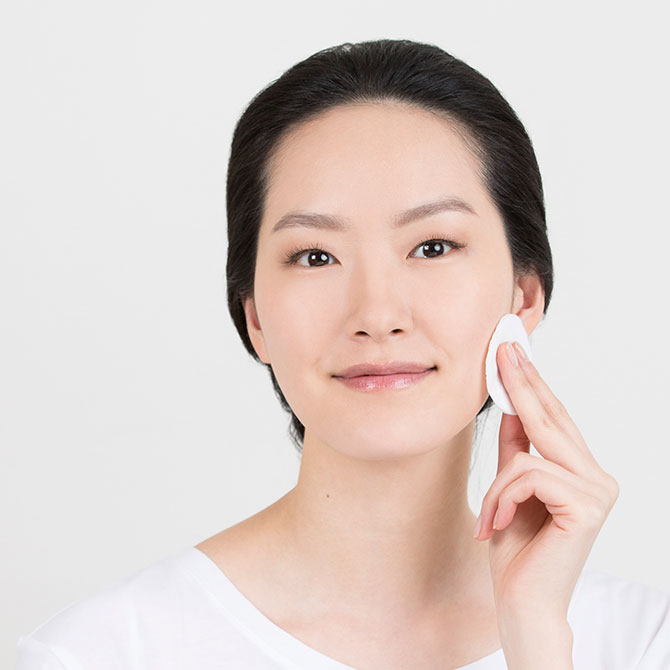 The good news is that extrinsic aging and the signs that come with it, including sagging, fine lines and wrinkles, can be slowed down. You can help to fight against habits that can age your skin through making small changes to your daily routine – and, of course, your skincare routine. Incorporate products with an anti-aging, restorative focus into your routine, and see what a difference they can make to your skin.

Learn more: the ultimate day and night skin routine

Sources:
Zhang, S., Duan, E. Fighting against Skin Aging: The Way from Bench to Bedside. In Cell Transplant (2018); 27(5): 729-738.
Oyetakin-White et al. Does poor quality sleep affect skin ageing? In Clinical and Experimental Dermatology (2015); 40(1): 17-22.
Drakaki, E., Dessinioti, C., Antoniou, CV. Air pollution and the skin. In Front. Environ. Sci (2014) 2:11.
D'Orazio, J., Jarrett, S., Amaro-Ortiz, A., Scott, T. UV Radiation and the Skin. In International Journal of Molecular Sciences (2013); 14(6): 12222-12248.
Gkogkolou, P., Böhm, M. Advanced glycation end products: Key players in skin aging? In Dermatoendocrinology (2012); 4(3): 259-270.
Data on file, ISDIN Corp, Morristown, NJ 07960

Behind the blog:
Article written and reviewed by: