Reading:
4
minutes

Can you picture what the ideal food looks like? We're not talking about a loaded pizza, or a towering sundae (as delicious as that sounds) but rather the ideal food in terms of nutritional value! Your body needs nutrients for optimal function, and sometimes it can be difficult to know what you should be feeding it, and which foods are best when it comes to providing it with the nutrients it needs.

Luckily for us, science has the answer. In a study carried out by the National Research Foundation of Korea, scientists investigated over 1,000 different raw foods to evaluate their individual nutritional composition, and how they satisfied daily nutritional requirements. Nutrients were assessed in groups of protein-rich, fat-rich, carbohydrate-rich, and low-calorie properties. The result? A list of the most nutrient-dense foods in the world!

See how you can incorporate these foods into your meal plan, making sure to always follow a balanced diet. Variety is the spice of life, after all!
The most nutrient-dense foods on earth
10. Snapper
Be prepared for quite a bit of fish on this list – but very specific types! Snapper are generally found in more tropical waters, but this fish family is huge (at 105 species). The most common type sold in the USA is the red snapper, found in deep Atlantic waters. As a delicate fish, it's versatile and can be cooked in many different ways! Try it out, as it's full of vitamins D and E, magnesium, and omega-3 fatty acids.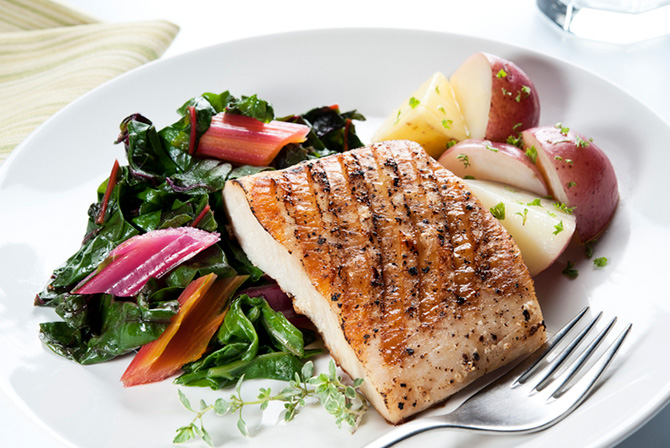 9. Beetroot greens
A part of the beetroot often overlooked, the green leafy section is actually the most nutritious (not that beets themselves should be ignored). They can be eaten safely, so don't toss beet leaves away when cooking, and come up with inventive ways to use them – think of them as being similar to spinach! Beet greens are rich in K and B group vitamins, along with calcium and iron.
8. Pork fat
It might not sound so appetising depending on how you like your bacon, but compared to other animal fats, pork fat is much more nutritional and is more unsaturated than other fats like beef or lamb. It's a good source of B vitamins and other minerals, but make sure you eat this in moderation and avoid heavily processed pork fat.
7. Swiss chard
More leafy greens to play with – somewhere in the middle of spinach and kale if you're thinking about how you need to cook it. It's versatile, and can work in salads with the stems cut off, or simply sautéed with garlic as a quick accompaniment to any dinner. It contains calcium, iron, magnesium, zinc, and vitamin E, to name but a few of the nutrients it's packed full of!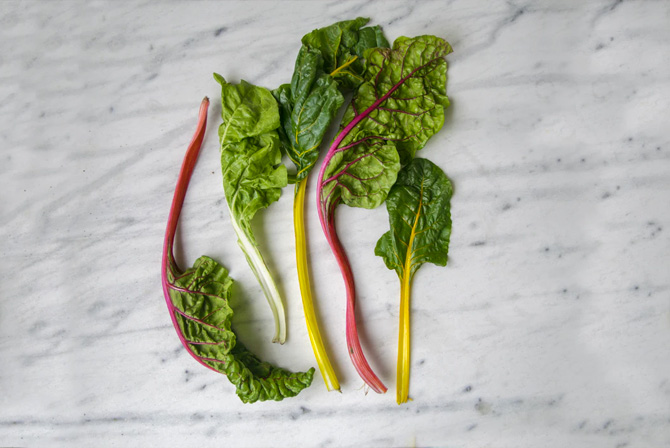 6. Pumpkin seeds
Pumpkin seeds, and seeds from other varieties of squash, are a rich plant-based source of iron, manganese, fiber, magnesium, and healthy fats. They're also rich in antioxidants and fatty acids, and thanks to being seeds, they're super easy to add to any diet! You can eat them in yogurt, use them in salads, add them to bread recipes, and of course eat them on their own! Experiment with how you can add pumpkin seeds to your diet.
5. Chia seeds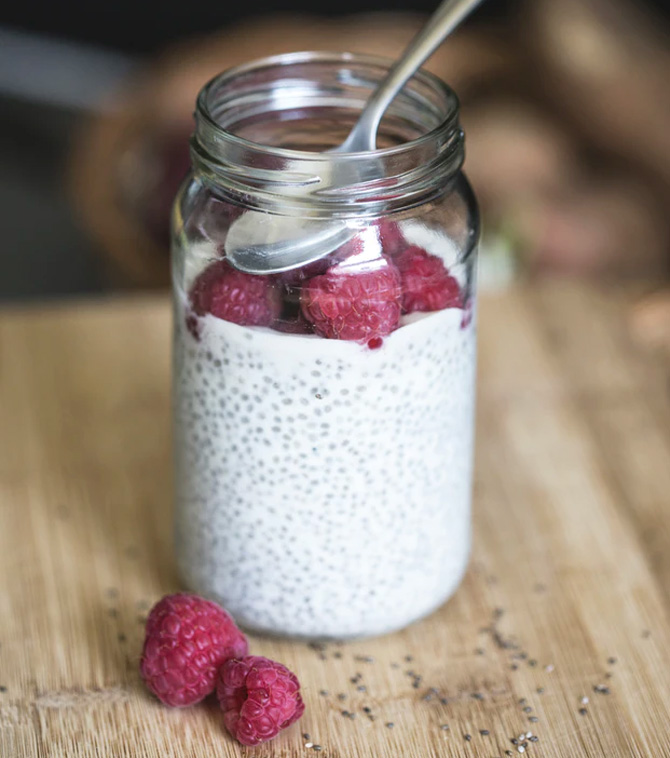 These little seeds have been famously touted for a while as a superfood, so it might not come as a surprise to you that they're on this list – the nutrient claims are true! Chia seeds contain fiber, protein, phenolic acid, and a variety of vitamins. Sprinkle them over salads, use them in your overnight oats, and add them to smoothies – but always in moderation, as remember chia seeds expand as they absorb water!
4. Flatfish
Fish is back, and this time it's flatfish, which includes sole, flounder, turbot, plaice, and halibut. This type of fish is generally low in mercury, and low in calories while also being a very good source of vitamin B1, vitamin D, phosphorous, and potassium.
3. Ocean perch
There are many different types of perch around the world, but this list of nutrient-dense foods only refers to one – the ocean perch, found in the Atlantic ocean. You might call it a rockfish, but whatever name you use, remember that it's a high-protein fish which is also incredibly low in saturated fat!
2. Cherimoya
While it's not so commonly seen outside of Latin America, the cherimoya (sometimes spelled chirimoya) is a creamy-textured fruit that grows in tropical regions around the world. What does it taste like? Almost like a fruit salad of other tropical fruit – bananas, mangoes, and coconut! Mark Twain once called it "the most delicious fruit known to men", so if you haven't tried one yet, you might be missing out. In addition to tasting great, it is rich in natural sugars, potassium, and vitamins.
1. Almonds

There you have it – the most nutrient-dense food on the planet is the humble almond. Praises for almonds have been sung for a long time, with many studies carried out surrounding their benefits related to heart health and diabetes. Whatever their influence, it's clear that almonds are packed with nutrients – fiber, mono-unsaturated fats, magnesium, vitamin E, and plant-based protein. Raw almonds (not the sugar-coated kind, or salted kind…sorry!) are great to snack on, so try to include a small serving (around 1oz) of this power food in your diet when you can!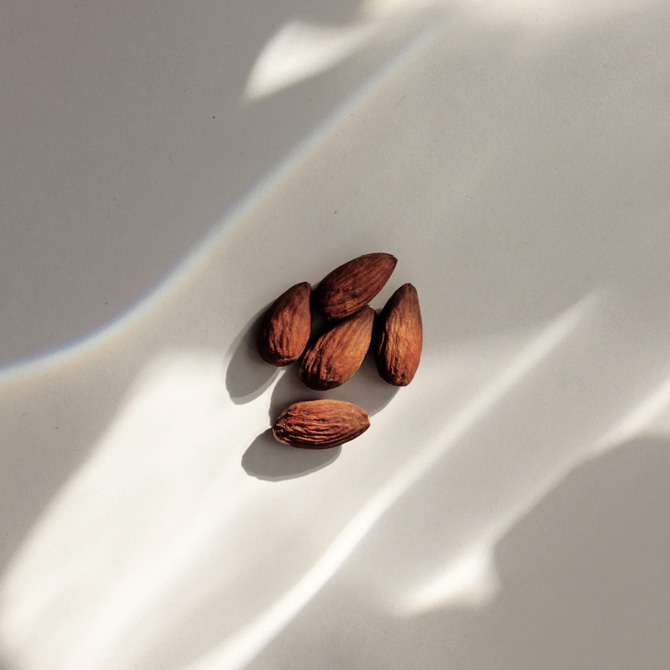 So, now you've seen the most nutrient-dense foods on the planet, get creative! Experiment with new recipes and tastes, and add some variety to your diet with these nutrient-rich foods – your body will thank you for it!
Read more: the top 5 foods containing vitamin D
Sources and references:
Kim, S., Sung, J., Foo, M., Jin, YS., Kim, PJ. Uncovering the Nutritional Landscape of Food. PLOS One. March 13 (2015) https://doi.org/10.1371/journal.pone.0118697
https://www.ncbi.nlm.nih.gov/pubmed/?term=almonds
https://fdc.nal.usda.gov/fdc-app.html#/food-details/170567/nutrients
https://www.britannica.com/animal/snapper