Reading:
4
minutes
From scarves to serums, this time of year, it's all about layering. Now's the moment to dress up (or down) your skincare routine to complement the changing weather. Find out what to add to your current repertoire and what to store away for next season.
Ready to turn a new leaf?
What might happen to my skin in the fall?
Another seasonal shift is upon us. And even if you don't usually experience sensitive skin or dryness, unpredictable weather can cause flare-ups.
In fall, temperature and humidity begin to drop, causing skin to lean towards the drier side. Add in moisture-zapping indoor heating, and your skin might be stressed before your favorite holiday comes around.
Besides the effects of the cooling temperatures and crisp air, now's when you may see reminders of summer fun pop up on your skin. Your skin produces more of its natural color (melanin) to help protect itself from damaging UV rays — meaning long days in the sun can lead to discoloration. On top of that, harsh summer weather can lead to a build-up of old cells on your skin, calling for extra exfoliation.
Not to worry. You can smooth things over with a few tweaks to your fall skincare routine.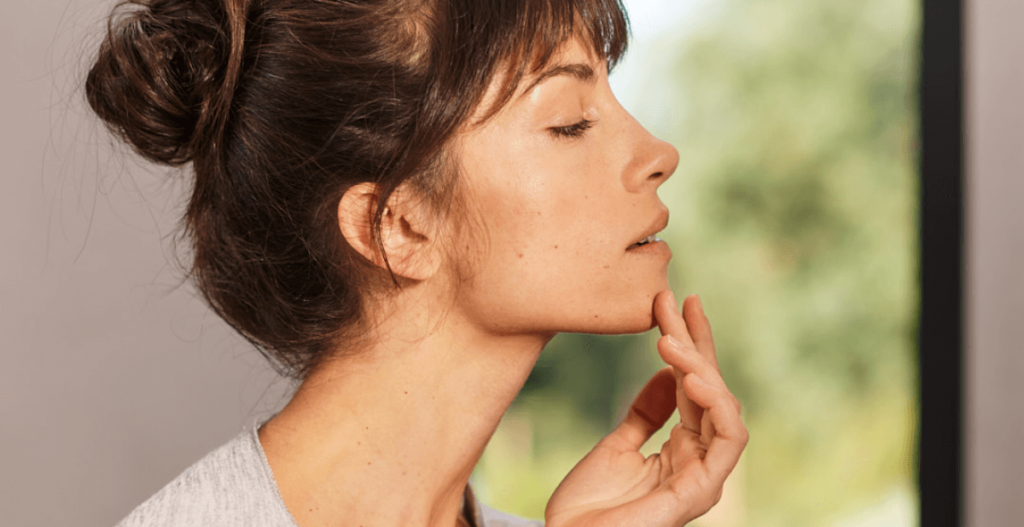 How can I update my skincare routine for fall?
Autumn marks the time to focus on two things: addressing the effects of the summer sun and upping hydration. Here's a step-by-step guide to get you started:
Step 1: Use a brightening cleanser
Between the back-to-school frenzy and a full social calendar, there's no time to waste. That's why fall skincare formulas need to be multitaskers. Start targeting discoloration right from the first step with a gentle cleanser rich in antioxidants and skin-illuminating ingredients.
AM & PM: An oil cleanser is the perfect go-to for a powerful cleanse that doesn't strip the skin, keeping it feeling comfortable and hydrated. Even better if it includes clary sage extract to help even out skin tone and enhance radiance. Our recommendation: Essential Cleansing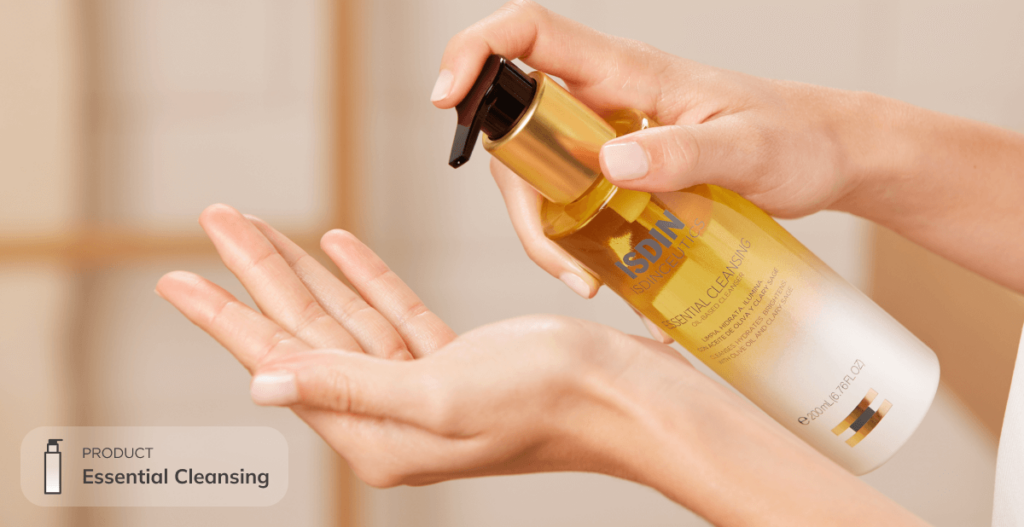 Expert tip: Even on the most brisk of mornings or evenings, skip the hot water when cleansing. Excessively hot water can aggravate and redden your skin (exactly what you don't need right now).
Step 2: Apply a revitalizing eye contour cream
The skin around your eyes is some of the thinnest on your face. So, it can use a little extra love during this transitional season. Seek out hydrating, renewing eye contour creams to cozy up your best look.
AM: Early alarm clocks can catch up with your skin. The good news? Vitamin K oxide helps diminish the look of dark circles. Our recommendation: K-Ox Eyes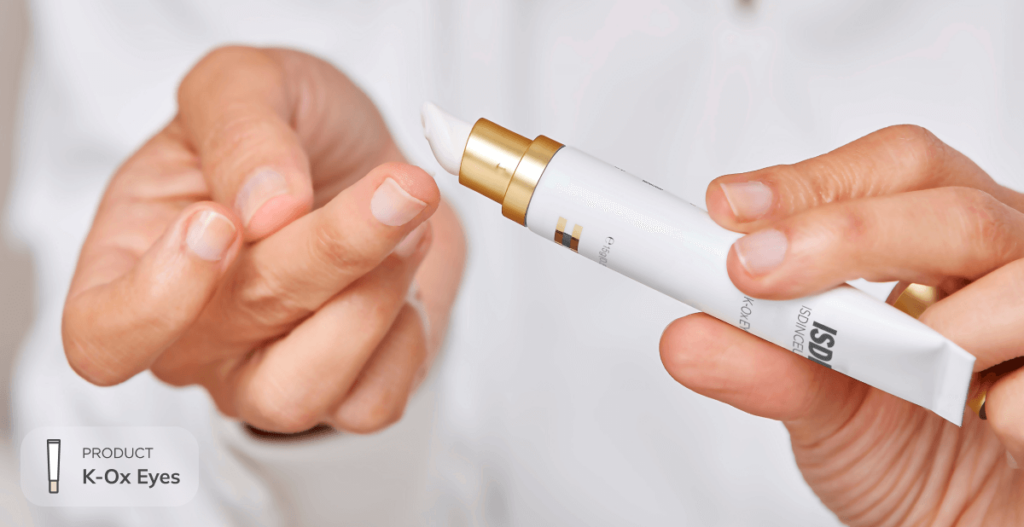 PM: Help the skin around your eyes start anew each day. Eye contour cream formulas with antioxidant melatonin can help combat oxidative stress caused by daily skin aggressors. Our recommendation: Vital Eyes
Expert tip: Cozy fall evenings are the perfect backdrop for a little extra pampering. Explore an add-on for your eye care routine: try a cooling eye mask, under-eye patches, or a refreshing eye roller.
Step 3: Add in a pigment-perfecting pick
Gentle reminders of summers spent seaside, dark spots can be celebrated as a part of your skin's story. But if you'd like to soften their appearance, turn to serums and gels to deliver tone-correcting ingredients in a minimalist texture. Applying them to clean, dry skin means the hardworking ingredients can sink into skin and target discoloration straightaway.
AM & PM: Opt for a tranexamic acid and niacinamide serum morning and night. These two powerhouse ingredients help to restore and even skin tone. How? Niacinamide battles discoloration at the surface of the skin. When combined with tranexamic acid, an amino acid that specifically targets sun spots, the pigment-correcting effect is even more powerful. Our recommendation: Melaclear Advanced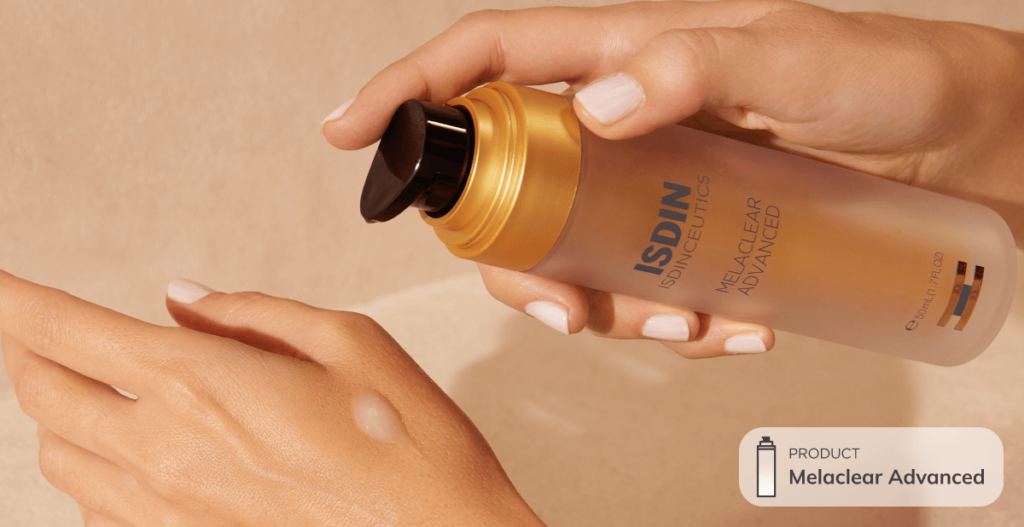 Optional PM step: Swap out your nighttime serum for an exfoliant every so often to hit refresh on skin's texture and tone. Chemical exfoliants can penetrate the skin for deeper action than physical exfoliants like scrubs. Look for a chemical exfoliant formula with glycolic acid. Our recommendation: Glicoisdin
Step 4: Reach for a rejuvenating moisturizer
Remember what we mentioned about layering? Moisturizers are the protective outer layer that your skin needs right now. They can help seal in the moisture that crisp temperatures seek to steal away. This step is crucial to maintain optimal skin hydration all day long.
AM: Caramel apples, pumpkin pie, cranberry sauce — things are extra sweet this time of year. But did you know that sugar is a key player in the skin's aging process? Excess sugars in our body can lead to skin sagging down the line through a process called glycation. Turn to a moisturizer boasting carnosine, a powerful ingredient that helps fight glycation and boost firmness. Our recommendation: Age Contour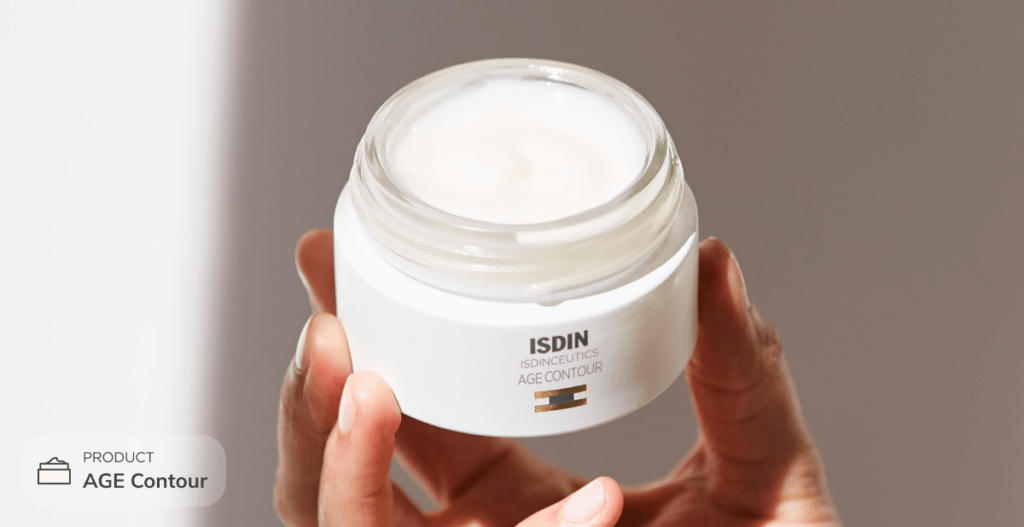 PM: Add in antioxidants. Nighttime creams including antioxidants (like melatonin), can help undo the day's damage and minimize any visible signs of aging. Our recommendation: Age Contour Night
Expert tip: Make the way you apply your moisturizer work with your skin goals, not against them. Use a gentle touch, in upward strokes to encourage a lifted look.
Step 5: Don't forget the sunscreen
Whatever the season, whatever the weather, sunscreen is essential. Especially as cool, cloudy days can be deceptive in the amount of UV radiation that's actually reaching your skin. The sun's UVA rays can reach your skin inside your car, office, or house — and these rays are to blame for many of the visible signs of skin aging. So remember, it's crucial to protect yourself with sunscreen every day, year-round.
AM: As the last step in your skincare routine or the first step of your makeup routine, apply a broad spectrum sunscreen (meaning the formula protects against both UVA and UVB rays). And if you're working on minimizing discoloration, opt for a tinted formula that offers natural coverage in the meantime. Our recommendation: Eryfotona Ageless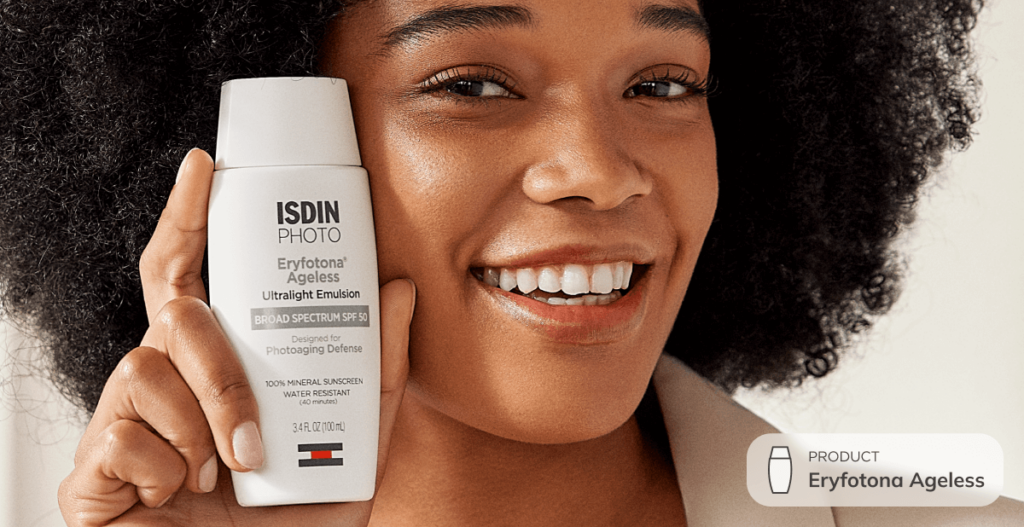 Expert tip: Sunscreen doesn't only protect your skin in the moment — it can also help keep sun spots off the guestlist for next year's Thanksgiving dinner. Keep your sunscreen with you during the day and reapply at least every two hours to stay proactive.
And above all, love your skin, care for it, and protect it, always.
Behind the blog:
Article written and reviewed by: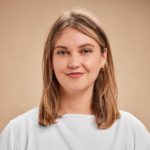 Amy is a content strategist who turned a part-time obsession with skincare into a full-time passion. Her experience as a creative storyteller includes a range of lifestyle and technology topics across Washington D.C. and Barcelona. What's in her travel bag? Eye contour cream and sunscreen, always.