Reading:
3
minutes

It might feel as if every single celebrity out there has magazine-smooth skin, or a glow you could spot from ten miles away. But really, celeb skin behaves no differently to your own – there are many different skin types and skin concerns out there under the spotlight. In fact, keeping your skin both looking and feeling healthy when you're working with a constant cycle of heavy makeup, then removal, and long filming days is no mean feat. Shooting can really take its toll on skin, and as one of the stars of HBO's new miniseries, The Flight Attendant, Zosia Mamet certainly understands the struggle. 
We're here to delve into the secrets behind how Zosia keeps her skin looking so beautiful, even when under stress. How does she do it?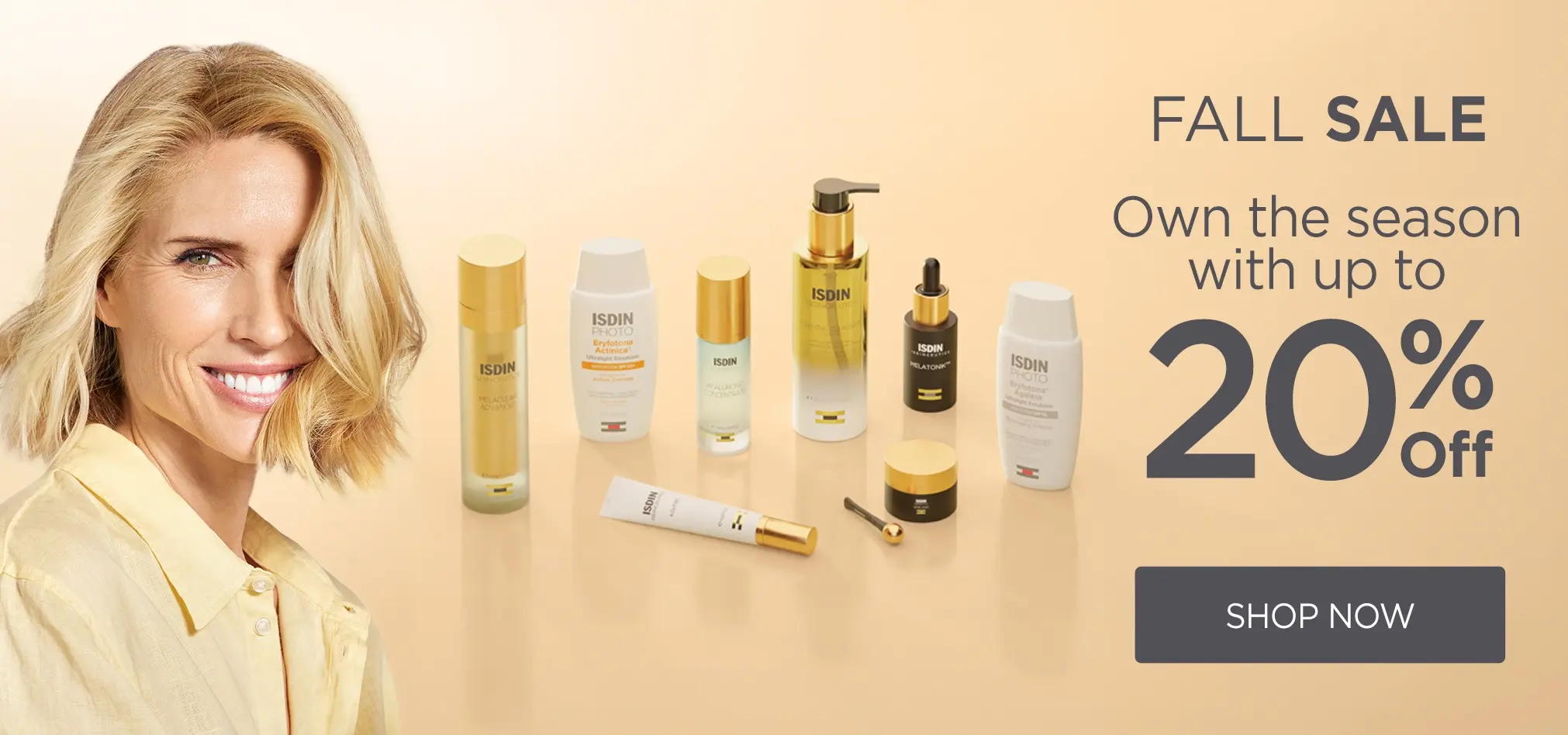 Make time for self-care
Zosia is a firm believer in the power of skincare, and believes that dedicating time to a daily routine contributes greatly to skin health. "It's like brushing your teeth. You take the time to take care of your pearly whites, you need to give the same daily care to your skin too."
As a self-confessed skincare nerd, Zosia is all about understanding what goes into her skincare routine, both when it comes to ingredients and individual products. "I'm allergic to titanium dioxide, so I have to be super conscious about the products I'm using. Once I started reading labels to check for titanium I got curious about the other ingredients that were in my skincare products. I like to know what's in the things I'm putting on my face! And I think that's important, sensitive skin or not."
Sometimes, less is more
While Zosia likes to take the time out to care for her skin, she's also not afraid to keep it simple. Her routine focuses on repairing any existing damage she's accumulated over the years, while also protecting it from environmental stress and sun damage that her skin is exposed to daily.
"At night, I don't hold back. I use the 'I mean business' products. I slather them all over my face so I can let them work their magic over night to restore and rejuvenate my skin. My dermatologist introduced me to ISDIN years ago initially for their sunscreen. But she eventually started incorporating it into my whole skincare routine. She recommended their Melatonik as a night serum. My skin goes through a lot of wear and tear on set but this recovery serum has been the perfect antidote to long days in makeup and EARLY morning call times."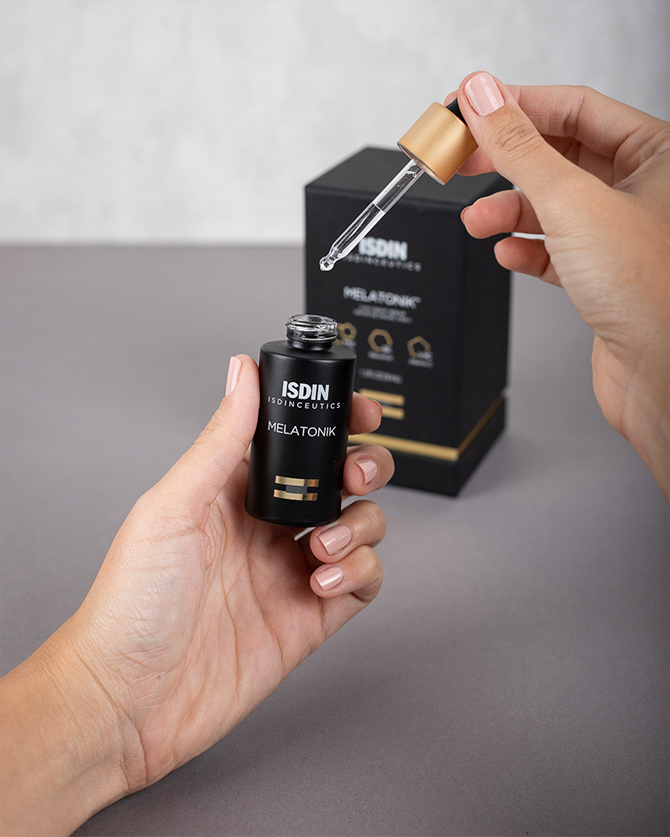 Use sunscreen, 365 days a year
Zosia strictly follows her dermatologist's advice when it comes to sun protection. "A few years ago my derm found a pre-cancerous mole on my back and it was a real wake up call. I've always been good-ish about sunscreen but she had a serious talk with me about how crucially important sunscreen is as a part of one's daily skin care regime. Not only is it important from a health standpoint but, as she told me, it is also the most powerful anti aging product you can use. Ever since then I won't leave home without it."
Dr. Melissa K. Levin, Zosia's dermatologist and founder of Entière Dermatology in New York, is absolutely right. When it comes to protecting your skin from sun damage and keeping it looking as healthy as possible, for as long as possible, sunscreen can't be beat.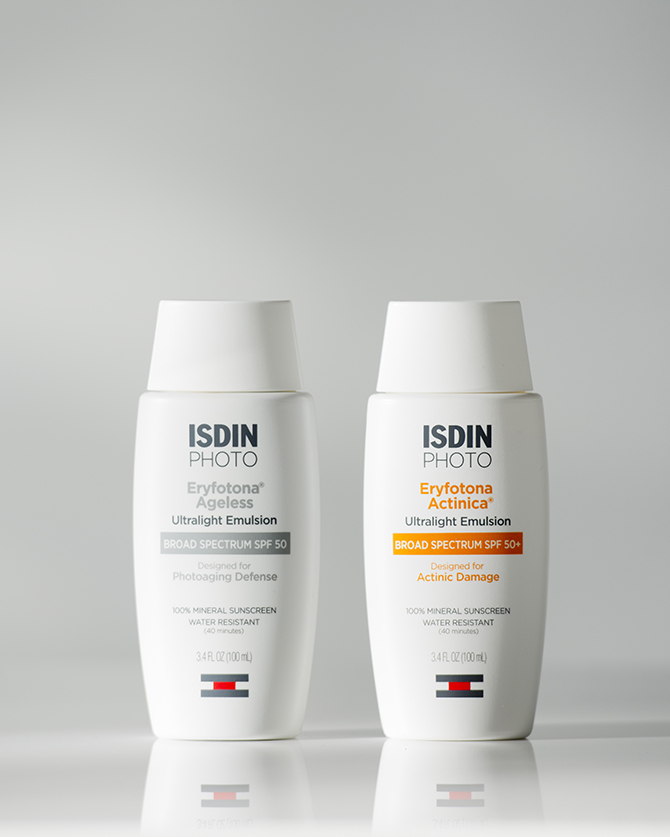 If you're looking for a daily sunscreen, make sure you follow Dr. Levin's further expert advice. Choose a high SPF, broad spectrum sunscreen that will keep your skin protected from both UVA and UVB rays, and look for a sunscreen with a texture you'll enjoy using every day. As a daily sunscreen user, this is high priority for Zosia, too.
"I have super fair, sensitive skin and I'm also allergic to titanium dioxide, so finding a good sunscreen was a challenge. ISDIN Eryfotona Ageless was the perfect solution though. Titanium free, light, non-greasy, it's been a real winner. I wear it every day on top of my moisturizer and I LOVE it."
Stick to a regular routine
Consistency, effective products, and listening to the experts will get you far when it comes to healthy skin: it doesn't always have to come with a hefty price tag. We love Zosia's holistic view to skincare, teamed with a simple but effective routine.
Zosia's final words of wisdom? "How you treat your body will always be reflected in your skin. Stress, dehydration, not enough sleep, these are the things that make my skin go on the fritz. Taking care of your skin from the outside is so important but you have to make sure you're taking care of it from the inside too."

Behind the blog:
Article written and reviewed by: