Reading:
3
minutes
We often have misconceptions about hair loss and what causes it. Today we want to talk about some of the myths and truths around this subject.
1: "Hair grows faster if you cut it"
FALSE: Cutting your hair only affects the shaft, but not the follicle, which is the part responsible for growth and premature loss. Cutting your hair may mean you feel like it's falling out less as you will have removed any split ends and your hair will look healthier, but it has no impact on hair loss.
2: "Greasy hair falls out more often"
TRUE: When your scalp produces too much grease and you don't get rid of it, you may find that more of your hair falls out. This is because sebum makes your hair 'dirty' and can obstruct the follicle, meaning that it stops functioning correctly. It's best to clean your scalp when it gets dirty, making sure that you always use gentle products that are suitable for your hair type.
3: "We lose more of our hair in Autumn"
TRUE AND FALSE: Hair does fall out naturally in Autumn, when actually your hair renews itself more than at other times of year. And this period also follows on from summer, when hair is punished by the sun, the pool, the beach… leaving your follicles weaker and the shafts broken.
4: "Anxiety and stress can affect hair loss"
TRUE: Although this is a dramatic statement, it's true that stress is the number one cause of hair loss. And when you notice that a lot of your hair is falling out, you tend to worry even more, which becomes a vicious circle. Just tell yourself that it's normal to lose up to 100 hairs a day, then relax and don't stress about it!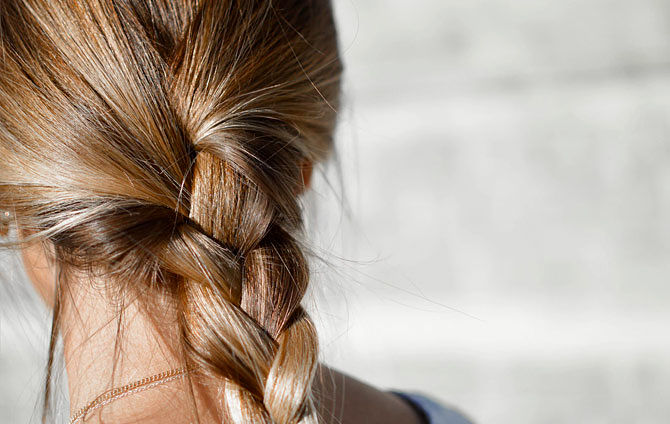 5: "Washing your hair on a daily basis makes it fall out more"
FALSE: Not only is this not true, it might actually have the opposite effect. If your hair gets oily every day, it's best to wash it to avoid excess sebum blocking your follicles. Hair that falls out as you wash was ready to fall out anyway, it has nothing to do with your shower. Just make sure you always use products that don't damage your scalp.
6: "Brushing your hair when it's wet means more will fall out"
FALSE: In line with the previous myth, your hair doesn't fall out more if you brush it when it's wet. Hair is more elastic when it's wet, and it also has a greater tendency to split, which means that you feel as though more is falling out, whereas in fact it's just broken. If your hair is in the process of falling out, brushing gathers up hair that is about to fall anyway, but doesn't actually cause hair loss.
7: "Drinking and smoking make your hair falls out more"
TRUE: Our habits have more of an impact on our hair than we think. Although it is true that every hair has it's own life cycle (growth, maintenance and loss), some factors affect your roots. As well as being bad for your physical health, drinking and smoking make your hair lose its vitality and even fall out.
8: "Always wearing a hat, using gel, spray or mousse causes baldness"
TRUE AND FALSE: As we already mentioned, things that affect the hair shaft don't necessarily affect your scalp. Applying some products may damage your hair but that doesn't mean they will increase hair loss. But if you are always wearing a hat or make excessive use of products like spray, gels and mousse then your scalp may become greasy, which causes hair loss.
Did you know these myths and truths about hair loss? Do you have any unanswered questions? What do you think about this information? Tell us or ask us!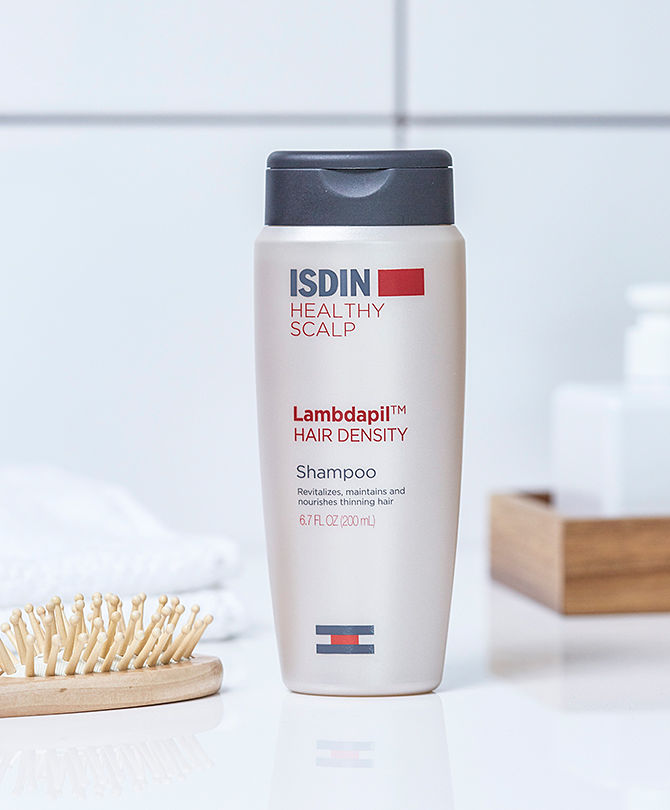 And discover our Lambdapil hair care product range, specifically designed to recover your hair's density, strength and vitality. Say yes to healthy hair!