Nutraisdin
Nappy cream
Daily care for your baby's nappy area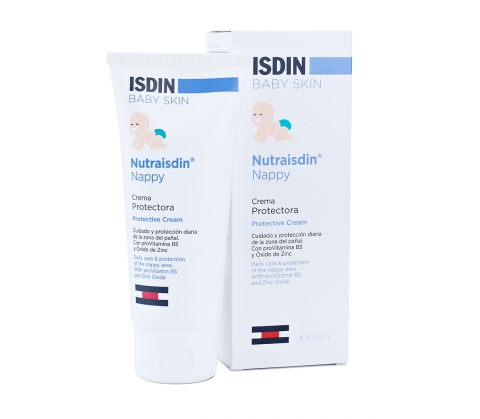 Overview
Dermatological protection of gluteal skin against irritation and sores.
Benefits
Its dexpanthenol content provides intense hydration, restoring the skin's barrier function. The antiseptic properties of zinc acid isolate the skin from irritants.
How to apply
Apply liberally to the cleansed and dry skin of the nappy region. Application is recommended with every nappy change.
Composition
Dexpanthenol. zinc oxide (15%): barrier, antiseptic. Borage oil: restores barrier function.