Ureadin
Ultra 20
Emollient ultra-hydrating cream
Restores softness in dry, rough and coarse skins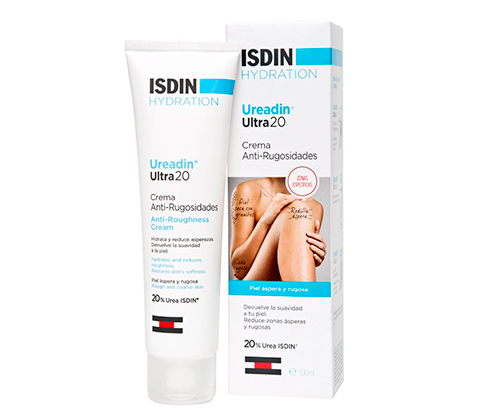 Encuentra tu farmacia
Overview
Reparative moisturizing formula for very dry, rough and coarse skin.
Benefits
Reduces roughness and coarseness thanks to the exfoliant action of Urea ISDIN.
Moisturizes intensely and restores the skin barrier. Urea ISDIN retains water and restores optimal hydration levels, whilst helping strengthen the skin's defense system.
Non-oily, fast-absorbing creamy texture that simplifies daily use and maximizes the product's efficiency.
How to apply
Apply once or twice a day on cleansed, dry skin, focusing on areas of dry skin.
For the best results, use over an extended period of time.
Composition
Urea ISDIN 20%. Dimethicone.