Acniben Rx
Lip Repair
Balm
Repairs, regenerates and moisturizes your lips deeply and with a long-lasting action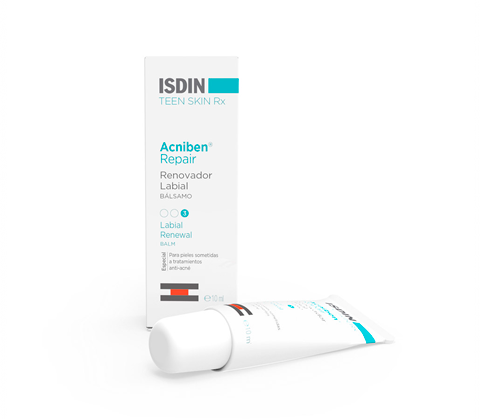 Overview
Daily moisturising, repair and protection for cracked lips caused by acne treatments.
Benefits
Helps reduce flaking and regenerate the lip mucosa thanks to its formula with calmoactive, panthenol and hyaluronic acid
Fast acting and long lasting, stays on more than 4 hours thanks to its Filmprolong technology.
Saliva resistant.
No perfumes or preservatives.
How to apply
Apply a thin layer to the lips, reapply as necessary to ensure proper moisturising and protection of the lips.
Composition
Calmoactive. Panthenol. Hyaluronic acid.