Everclean
Anti-Imperfection Gel Cream
Helps to reduce pores, spots and redness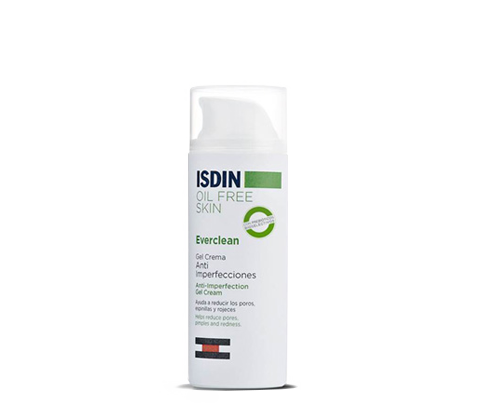 Overview
Recommended for blemished skin: spots, redness, shine, unequal tone and acne marks.
Benefits
Helps to stimulate skin renewal, reducing blemishes and acne marks and scars for a more even appearance. Keeps skin under control, regulating excess sebum and reducing the size of pores.
The Everclean bioselective prebiotics range of products works by reinforcing the skin's natural defences, helping to reduce the bacteria that cause blemishes.
How to apply
Apply morning and/or night to cleansed, dry skin, massaging into the skin until completely absorbed.
Composition
Bioselective prebiotics, niacinamide, salicylic acid, serenoa repens