WOMAN ISDIN Vulvar Moisturizer
Moisturizes and relieves vulvar itching
A specific product for the care, protection and hydration of the vulvar epithelium.
A specific product for the care, protection and hydration of the vulvar epithelium.
Benefits
Sustained moisturization
Relief of itching
Strenghtening of the barrier function of the vulvar epithelium
Better defense against external irritants
Does not alter the integrity of the condom
How to use
Apply twice a day, preferably morning and night before going to bed. For external use.
Gyneacologically and dermatologically tested. Non-sensitizing.
Precautions
Keep this product out of reach of children.
Composition
Poliglicerilmetacrilato 10%: moisturizing and lubricant
Laureth-9 0,5%: anti-pruritus
Borage oik 0,5%: improves the epithelium's elasticity
α-Bisabolol 0,1%: natural anti-inflammatory
Protective polymer 1%: strengthens the barrier of epithelium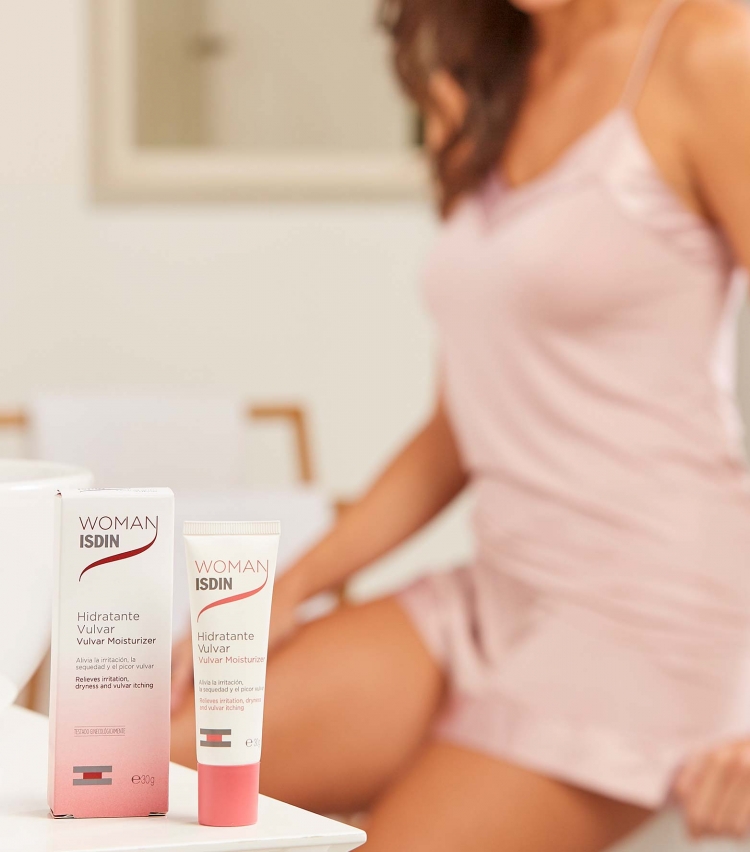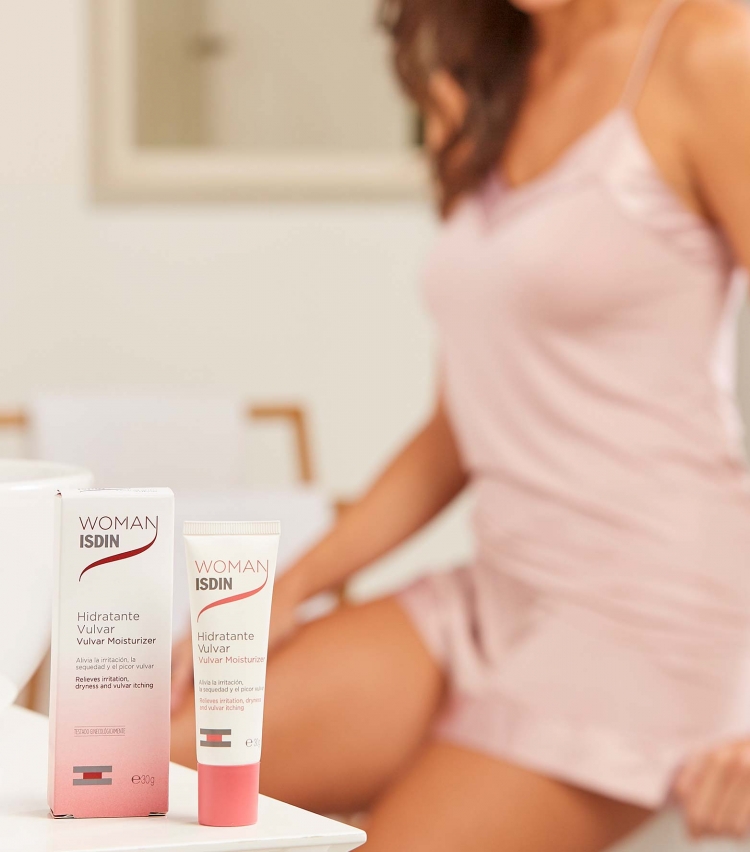 Affords relief from vulvar irritation and itching
The vulvar epithelium provides a less effective barrier than the rest of the skin, and is more prone to irritation and dryness. For this reason, to cleanse and moisturise the vulva we need a care product specifically formulated for this area, such as Woman ISDIN Vulvar Moisturiser. 
Woman ISDIN Vulvar Moisturiser is a hydrogel with an intense moisturising effect. It provides a long-lasting barrier effect against irritants and relieves itching caused by irritation and/or dryness from the first application.

Clinical efficacy of Woman ISDIN Vulvar Moisturiser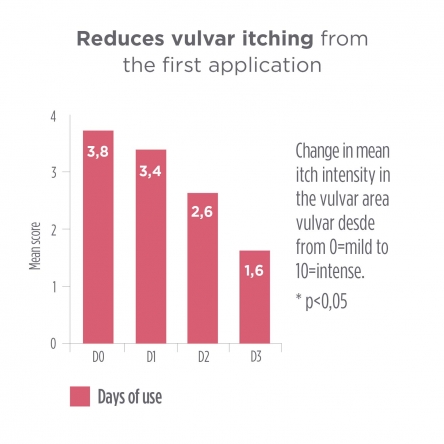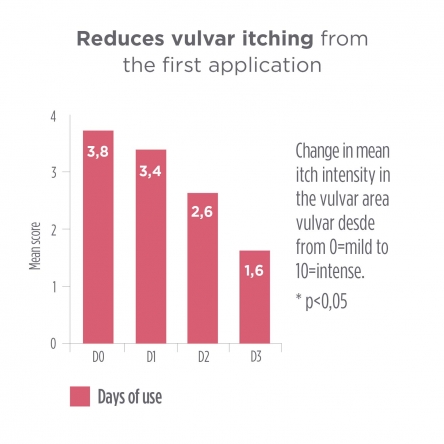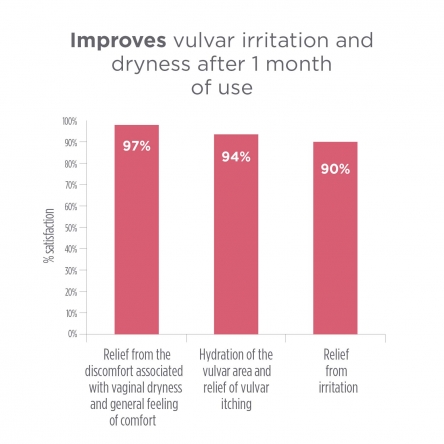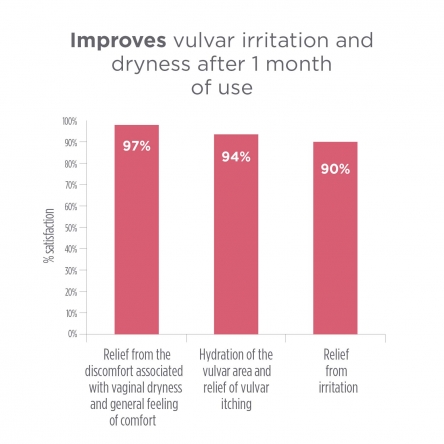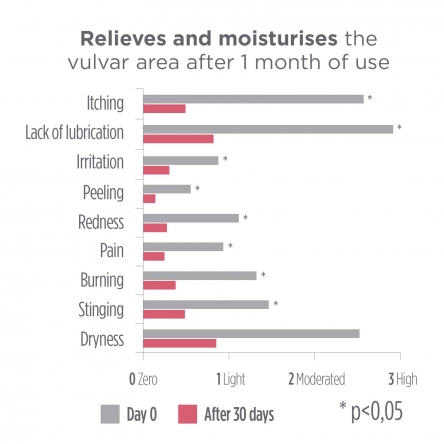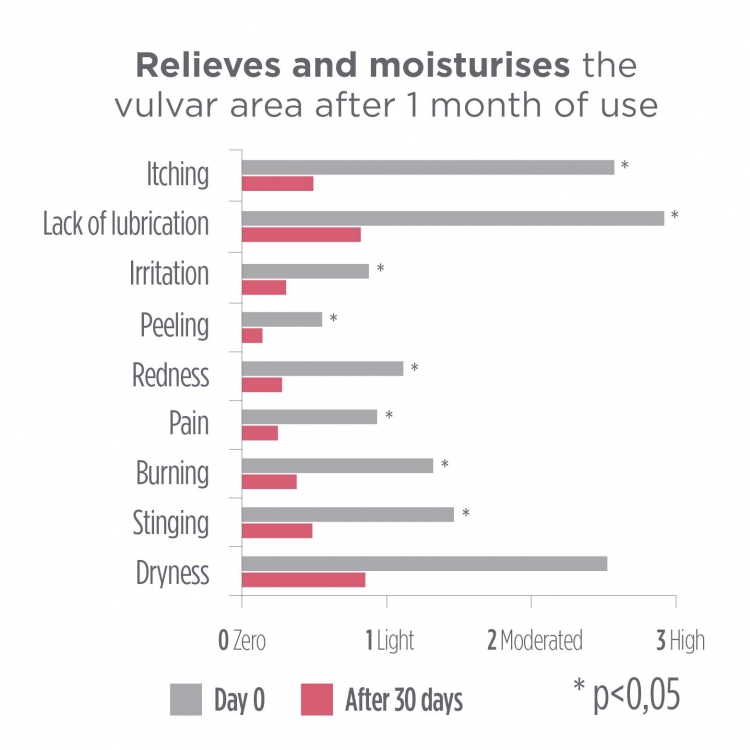 1. Garre A. et al. An open-label, prospective study on the moisturizing and anti-itching efficacy of a moisturizing vulvar gel containing borage oil, bisabolol and protective polymers. 12th Congress of the European Society of Gynecology. Barcelona, Spain. 18-21 October 2017
2. Guinot M. et al. Application of a specific hydrating cream for vulvar dryness achieves a significantly greater reduction in pruritus without the addition of antipruritic agents. A comparative, randomized, double blind study. 12th World Congress on the Menopause Madrid 2008.