WOMAN ISDIN
Nipple Care
Moisturizes, calms and alleviates itching. Prevents and repairs cracks.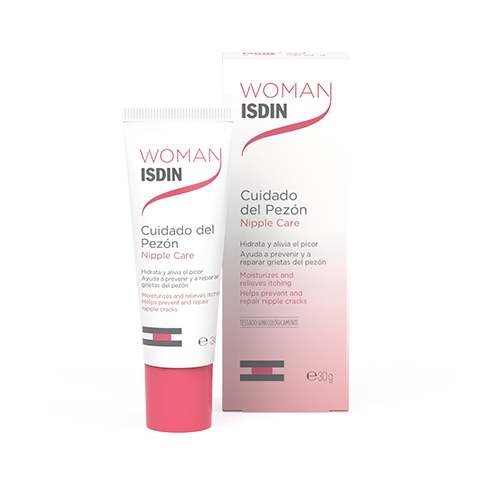 Overview
WOMAN ISDIN® Nipple Care is a protective gel that gets absorbed instantly and helps prevent and repair nipple cracks. It is not necessary washing the nipple before breastfeeding. It is recommended for the care and protection of the nipple, helps prevent the apparition of cracks, especially during pregnancy and lactation.
Benefits
Prevents and repairs cracks
Alleviates itching
Moisturizes
Regenerates skin delivering a fresh sensation
Does not leave residue that could disgust the baby
How to apply
Apply twice a day at the nipple area with a gentle massage. During breastfeeding, apply after every feed over a clean and dry nipple. It is recommended to start applying it on the 6th month of pregnancy in order to get the area ready for the lactation.
Composition
Dexpanthenol 5%: healing, nonsteroidal anti-inflammatory
Chlorhexidine digluconate 0,4%: antiseptic
Laureth-9 (laureth 9) al 0,5%: anti-priritus
Glycerin: moisturizer