WOMAN ISDIN
Lubricant
Improve your sexual pleasure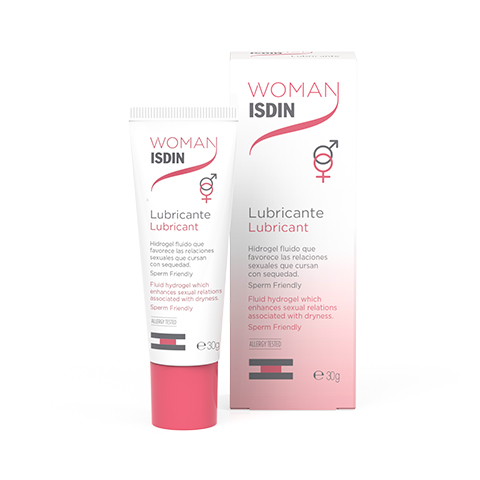 Overview
Woman ISDIN® Lubricant is a fluid hydrogel that enhances sexual intercourse when there is a tendency to dryness.
Benefits
Facilitates sexual intercourse under conditions of dryness
Immediate and lasting lubricant action (90 minutes) with a single application
Naturally water-soluble ingredients
Respects sperm viability and motility
Excellent cosmetic properties and great tolerability
With pH-regulating substances and control of osmolarity.
How to apply
Lightly massage with the fingertips before sexual intercourse.
It is advisable to simultaneously apply the product to the partner for improved lubrication.
Composition
Water: Natural water-soluble lubricant
Glycerine: Exerts humectant effects at low concentrations
Control of osmolarity and pH-regulating substances.