WOMAN ISDIN
Isadin Oral
An oral probiotic for intimate wellbeing.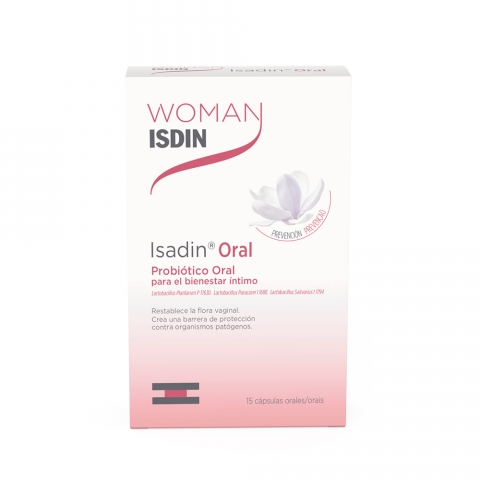 15 cápsulas orales
CN 186388.1
Overview
Prevention of relapse in women with a history of vaginal infections.
Protection of the vaginal mucosa in situations of special vulnerability (antibiotic use, pregnancy, menstruation, menopause, etc.).
Also as treatment when the oral route is preferred to topical application.
Benefits
Creates a protective barrier against pathogens.
Restores vaginal and intestinal balance.
Helps resolve the symptoms of vaginitis and vaginosis.
How to apply
Take one capsule a day, preferably between meals, for at least 15 consecutive days.
Composition
Each capsule contains 5 billion live microorganisms: L. Plantarum P17630, L. Paracasei 1688 and L. Salivarus 1794.