Ureadin
Spray & Go
Immediate hydration in a 360º spray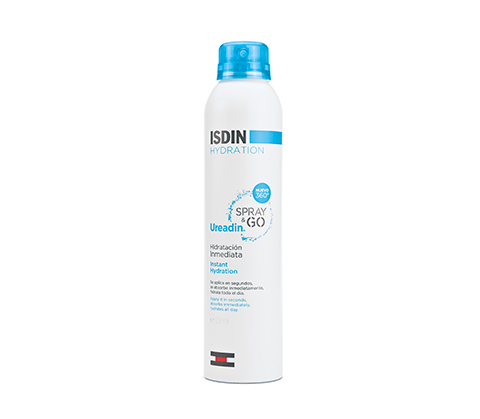 Overview
Instant body moisturization. It takes just seconds to apply, it is instantly absorbed and moisturizes all day long. Moisturized, set, go!
Benefits
Moisturizing body lotion in an ultra-fast-absorbing spray, which leaves the skin moisturized all day long. Its innovative formula with HydroISDIN System and vitamin E provides intense moisturization and antioxidant protection.
How to apply
1. Moisturize your arms and upper body with the 360º continuous spray
2. Also apply it to your legs
3. Quickly massage it in
4. All set! Now you can get dressed.
An application distance of 5-10 cm from the skin is recommended. Do not spray on your face.
Composition
Moisturising monosaccharides, dexpanthenol, vitamin E