Ureadin
Bath Gel
Dry and tight skin
Soap-free gel that preserves the skin barrier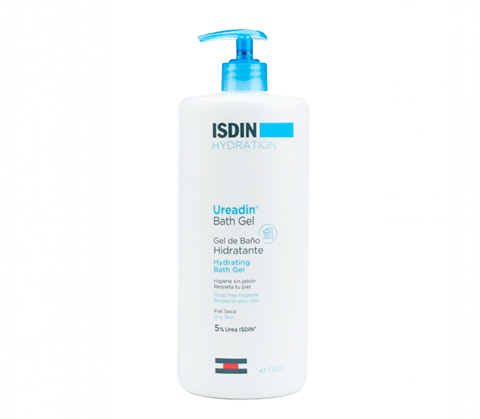 Overview
Daily body cleanser for dry skin.
Benefits
Effectively cleanses without damaging the skin integrity thanks to its formula with emolient ingredients.
Moisturizes and preserves the skin barrier thanks to its content in Urea ISDIN 5%.
Soap-free foaming formula (syndet).
How to apply
Apply to damp skin. Massage until foam is formed. Rinse thorougly.
Recommended for use with Ureadin body lotions.
Composition
Urea ISDIN 5%.
Lactic acid.
PEG-7 Glyceryl Cocoate.