Psorisdin
Emollient Daily Lotion
Normalises and hydrates the skin and increases skin flexibility Helps to alleviate itchiness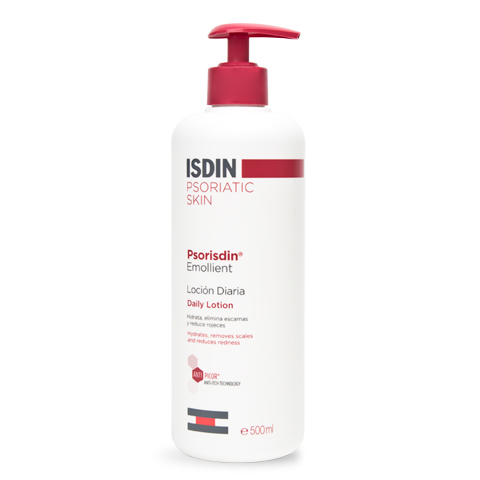 Overview
Specific care and daily psoriatic skin hydration.
Benefits
Proven efficacy in plaque psoriasis. Specific kerato-regulating formula, which reduces flaking thanks to the action of salicylic acid. Its formulation with laureth-9 helps to reduce redness and itchiness associated with psoriatic skin, whilst repairing the cutaneous layer.
How to apply
Apply to the skin and massage until completely absorbed. For optimum skin response, use twice daily (after getting up in the morning and before going to bed at night).
Composition
Urea 10%.
Salicylic acid 2%.
Niacinamide 1%.
Polidocanol.
Allantoin.
Aloe vera.