Peroxiben
Gel 25 mg/g, 50 mg/g, 100 mg/g
Benzoyl peroxide
Defeat acne without resistance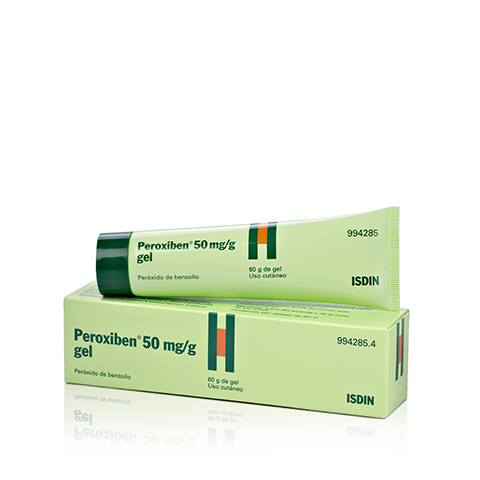 Overview
Topical gel for local symptomatic treatment of mild to moderate acne.
Benefits
Kerato-regulating: unblocks the follicle, allowing oxygen to enter whilst exerting bactericidal action.
Anti-inflammatory effect, relieving and hydrating thanks to aloe vera.
High tolerability thanks to the action of acrylic microsponges with glycerin, which steadily release the active ingredient, and the action of aloe vera.
Rapidly absorbed.
Alcohol-free.
Non-comedogenic.
How to apply
Apply a small amount of the product to cleansed, dry skin once or twice a day.
Composition
Benzoyl peroxide.
Acrylic microsponges.