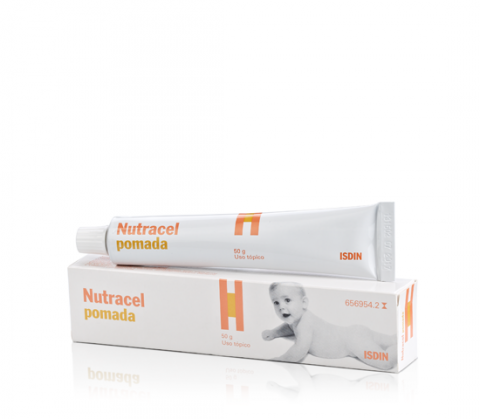 Overview
Prophylaxis and treatment for recurring nappy rash and for patients at risk.
Irritation, sores, burns and superficial injuries.
Granuloma gluteale infantum.
Also indicated for specific areas and skin folds in adults and the elderly.
Benefits
Epithelial regeneration, disinfectant and healing effect on the skin.
Treats cracks, hard skin and excessively dry skin.
How to apply
Apply 1 to 3 times a day to the affected areas.
Composition
Miconazole nitrate (0.05%) 0.5 mg/g: disinfects and prevents infection.
Inosine and guanosine (nutrients for cell function): epithelial regeneration and healing effect.
Vitamin F: nutrient cofactor.
Zinc oxide: insulator (excipient).