Medicis
Aftershave gel
Fresh and smooth skin after shaving. Especially formulated for oily skin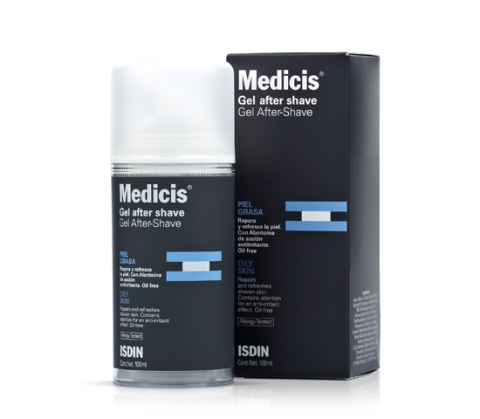 Overview
Dermatological aftershave care for oily or seborrheic skin prone to acne.
Benefits
The restorative and healing effect of allantoin helps to mitigate the aggressive effects of shaving.
Its formulation with 3% polyglycerylmethacrylate keeps the skin hydrated for longer.
Keeps the skin feeling smooth and fresh, leaving a wonderful sense of well-being. With anti-ageing effects thanks to its formula with UVA/UVB filters.
How to apply
Apply to the shaved area until completely absorbed.
Composition
Allantoin, 3% polyglycerylmethacrylate. UVA/UVB filters