Isdin Deo
Intense 48h Lambda Control Cream
Alcohol-free, especially formulated for sensitive skin. Softness and freshness in your underarms. 48-hour protection.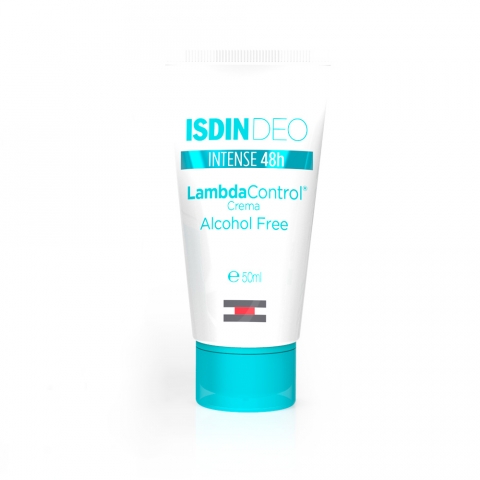 Overview
Suitable for sensitive skins. Easy to apply. It provides effective protection for the entire day. Leaves your skin moisturised and fresh
Benefits
Antiperspirant deodorant cream for sensitive skin. Its creamy texture will leave your skin moisturised and fresh. Affords effective protection throughout the day.
How to apply
Apply a thin and uniform layer of cream on clean and dry skin, extending it throughout the entire underarm area. Its top makes it easy to apply.
Composition
Main ingredients:
Aluminium chlorohydrate: antiperspirant, regulates perspiration.
Mineral oil, Lanolin Alcohol, and Octyldodecanol combine in a powerful formula with quick-absorbing emollient and moisturising agents.