Isdin Deo
Comfort 24h Ureadin Roll-On
Hydrating and with a dry finish. 24-hour protection.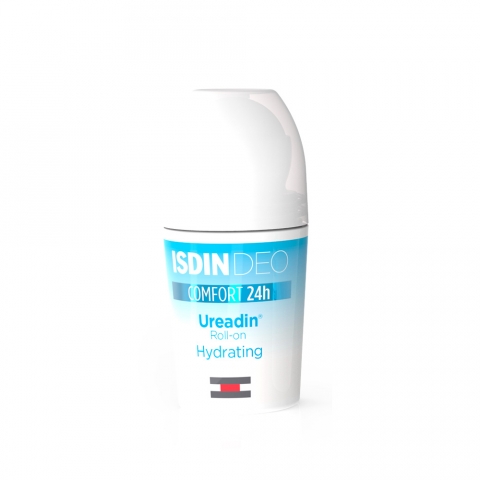 Overview
Easy to apply. It provides effective protection for the entire day. With a dry and soft finish, provides moisture to the skin.
Benefits
Roll-on 24 hour antiperspirant deodorant
Affords effective protection throughout the entire day, with a fresh and soft finish. Easy to apply roll-on presentation.
How to apply
Apply the product on clean and dry skin, extending it throughout the entire underarm.
Composition
Main ingredients:
Aluminium chlorohydrate: antiperspirant, regulates perspiration.
Triclosan: deodorant ingredient.
Urea Isdin: Reduces water loss and helps maintain optimal hydration levels. Improves the barrier action, the immune system and improves the mechanical properties and flexibility of the skin.