ISDIN BodySenses
Revitalizing Body Lotion
With Japanese Matcha Tea
Hydrate your skin with sensations
Revitalizing body lotion, formulated for all skin types, including sensitive skins.
Revitalizing body lotion, formulated for all skin types, including sensitive skins.
Benefits
Activates cell renewal and prevents premature skin ageing.
How to apply
Apply once or twice a day to clean and dry skin
Composition
Aqua (Water), Isopropyl Palmitate, Glycerin, Cocoglycerides, Behenyl Alcohol, Betaine, Hydrogenated Vegetable Glycerides, Olus Oil (Vegetable Oil), Phenylpropanol, Sodium Polyacrylate, Propanediol, Parfum (Fragrance), Caprylyl Glycol, Sodium Stearoyl Glutamate, Tocopheryl Acetate, Trehalose, Urea, Disodium EDTA, Xanthan Gum, PEG-8, Pentylene Glycol, Serine, Tocopherol, Camellia Sinensis Leaf Extract, Algin, Disodium Phosphate, Glyceryl Polyacrylate, Pullulan, Sodium Hyaluronate, Ascorbyl Palmitate, Potassium Sorbate, Sodium Benzoate, Ascorbic Acid, Citric Acid, Potassium Phosphate.
Hydrating and revitalizing body lotion
Discover this revitalizing body cream with Japanese Matcha Tea, formulated for all skin types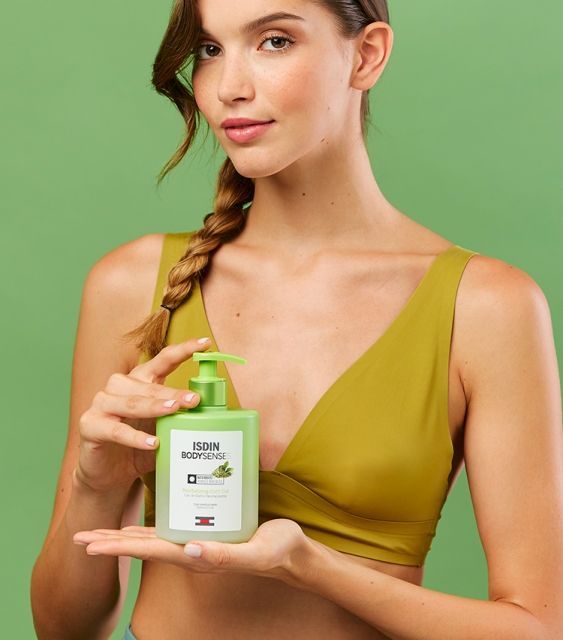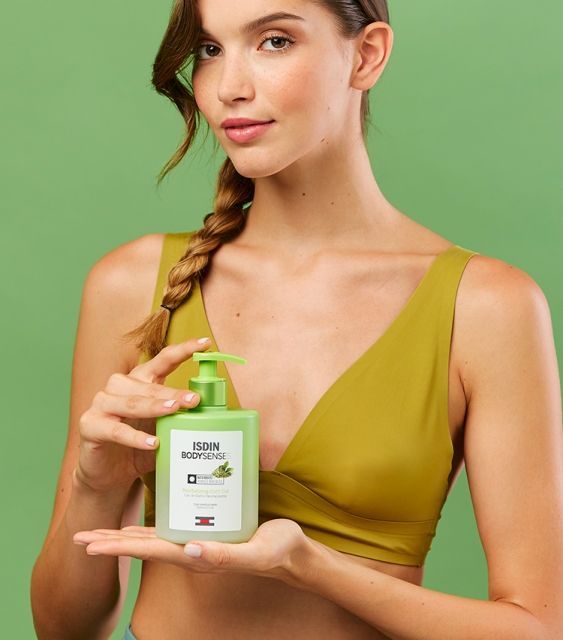 Smooth and hydrated skin all day long
Silky texture body lotion that is easy to apply and absorbed immediately.
Ideal for daily use and leaves the skin feeling smooth and hydrated all day long. Suitable for sensitive skins.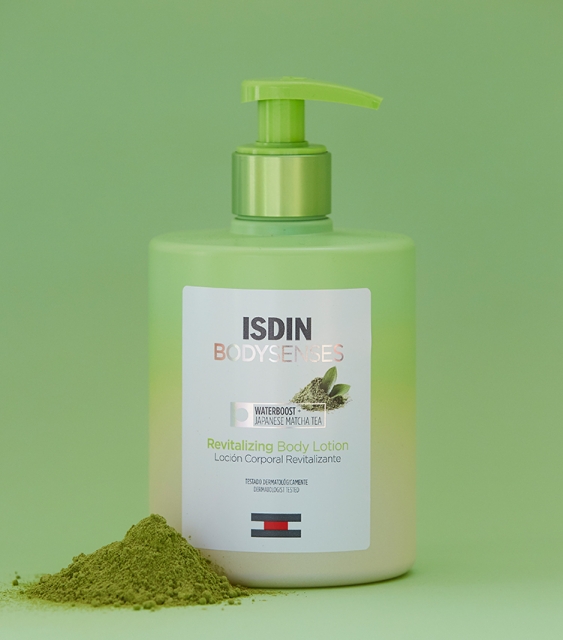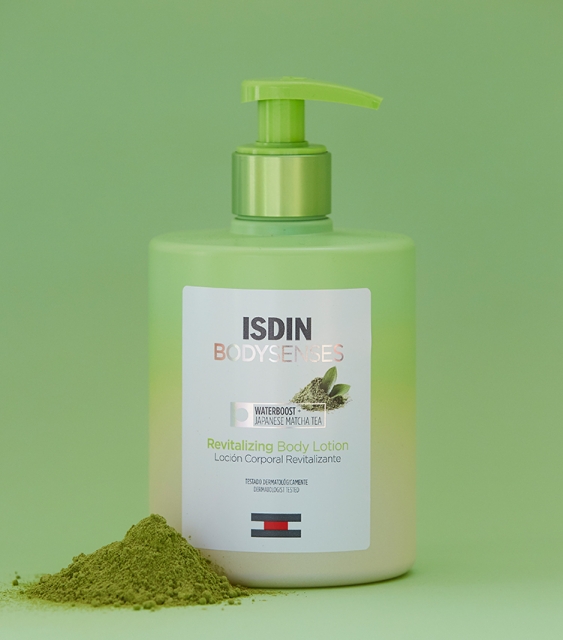 A symbol of luxury and tradition in the land of the rising sun, rich in amino acids, polyphenols, vitamins and minerals.
Protects skin against pollution.
Activates cell renewal.
Prevents premature ageing of the skin.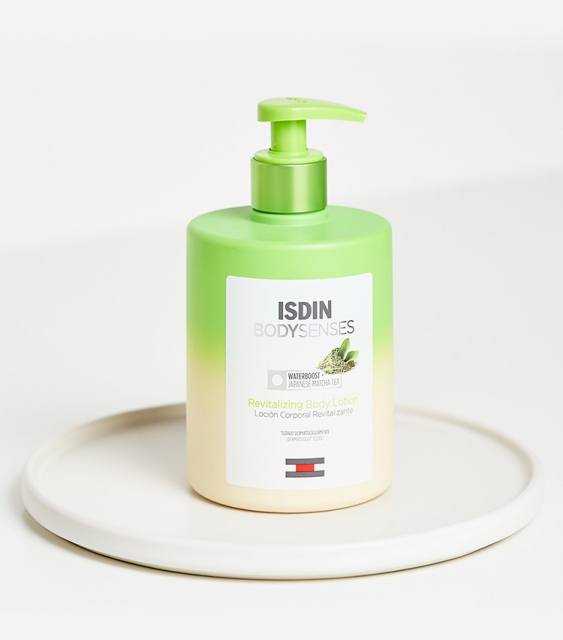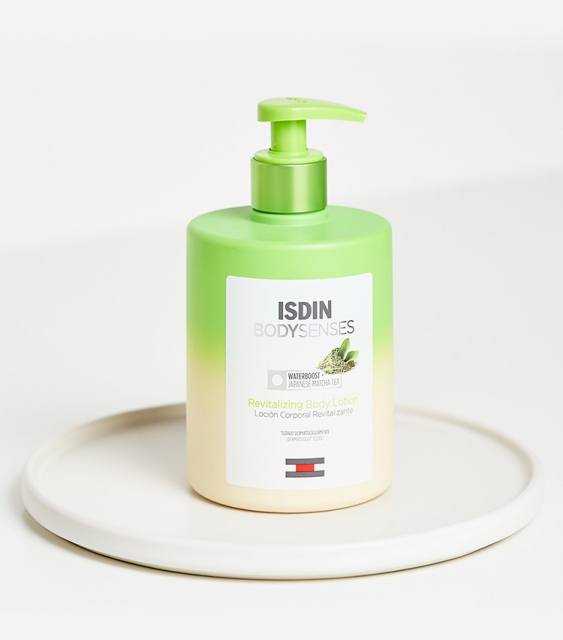 The entire ISDIN BodySenses range is formulated with the exclusive Waterboost complex, consisting of a mesh of polysaccharides with hyaluronic acid.
Maintains the natural hydration of the skin.
Protects the skin against external aggressions .
Gradually releases hydrating complexes in the epidermis.

Descubre una nueva manera de cuidar la piel con ISDIN BodySenses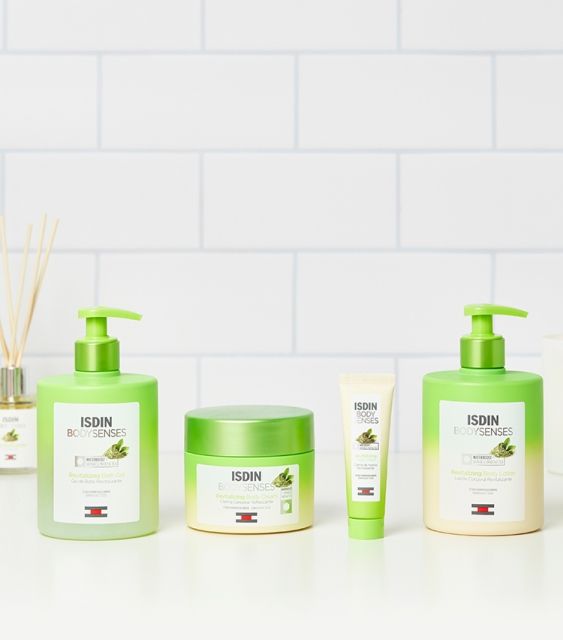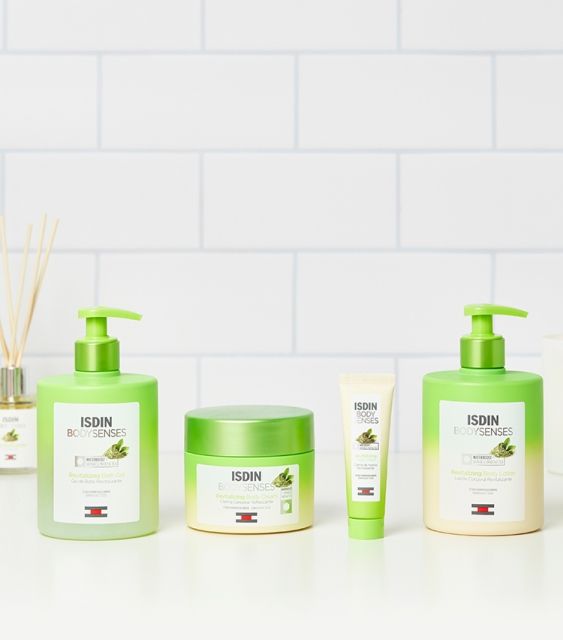 Gama revitalizante con Té Matcha
Nueva gama de cuidado corporal inspirada en la naturaleza y perfeccionada por la ciencia que te aportará hidratación durante todo el día, proporcionando una experiencia sensorial que despertará tus sentidos.
La gama está compuesta por un gel de baño, una loción corporal, crema corporal y crema de manos.