Glicoisdin
Anti-ageing face gel
25%
Peeling effect to leave your skin looking its best in 45 days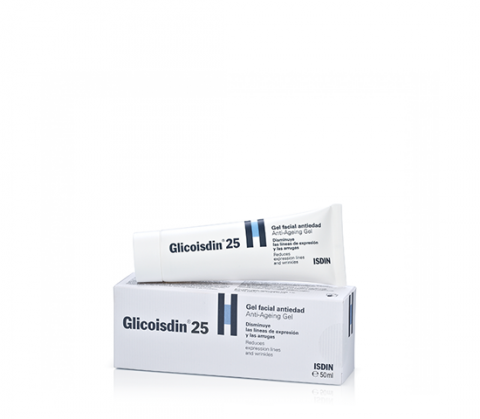 Overview
Recommended for oily photoaged skin with irregular topography and with pimples or blackheads.
With a choice of concentrations (10, 15 and 25), you can choose the best solution for your skin.
Benefits
Reduces expression lines and wrinkles on mature skin, leaving the skin glowing, firm and smooth.
Provides a peeling effect that facilitates the renewal of the epidermis.
Helps to stimulate the formulation of collagen, elastin and hyaluronic acid.
Moisturiser and anti-irritant thanks to its aloe vera content.
How to apply
Apply to cleansed skin and gently massage until completely absorbed. Always begin with low concentrations of glycolic acid and increase as tolerated.
Apply preferably at night. When applied daily, it must be used in combination with a facial sunscreen.