ISDIN FotoUltra
Age Repair SPF 50
Fusion Water
The first facial sunscreen with age-repair benefits for daily use.
Facial sunscreen with triple action: protects, repairs and reverses the signs of photoaging.
Facial sunscreen with triple action: protects, repairs and reverses the signs of photoaging.
Benefits
Triple action against photoaging:
1. UV & ANTI-POLLUTION PROTECTION
Very high protection that helps prevent sun damage. Its innovative, film-forming formulation protects the skin from urban pollution and fights against oxidative damage.
2. REPAIRS
Helps to repair accumulated sun damage at the cellular level.
3. REVERSES
Helps stimulate the skin's own synthesis of coenzyme Q10 while improving its luminosity.
Promotes collagen production and wrinkle reduction
Hyaluronic Acid improves the elasticity of the skin as a result of its deep moisturizing effect
Dermatologically tested. Hypoallergenic.
How to use
Apply generously to the skin, half an hour before exposure to the sun. Reapply every 2 hours or after sweating, swimming or drying off with a towel.
Keep babies and children out of direct sunlight. Keep the product out of reach of children.
Composition
Aqua (Water), Ethylhexyl Methoxycinnamate, Butylene Glycol, Propylene Glycol, Polymethyl Methacrylate, Dimethicone, PEG-8, Butyl Methoxydibenzoylmethane, Glycerin, Ethylhexyl Triazone, Silica, Phenoxyethanol, Titanium Dioxide, Acrylates/C10-30 Alkyl Acrylate Crosspolymer, Tocopheryl Acetate, Allantoin, Propanediol, Ethylhexylglycerin, Parfum (Fragrance), Sodium Hyaluronate, Sodium Hydroxide, Carbomer, Disodium EDTA, Hydroxypropyl Cyclodextrin, Tocopherol, BHT, Lecithin, Plankton Extract, Ascorbyl Palmitate, Sodium Benzoate, Ascorbic Acid, Citric Acid, Palmitoyl Tripeptide-38, Pentapeptide-34 Trifluoroacetate.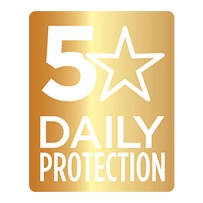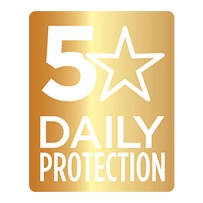 A new generation of ISDIN sunscreens for daily use that optimally combines UV protection, excellent skin tolerance, and reduced environmental impact


Clinically evaluated in real high solar radiation conditions.


Evaluated under ophthalmological control. Safe-EyeTech™.


Ultra light texture with rapid absorption and no residue. Suitable for all skin types, even oily and/or sensitive skin.




Formula with biodegradable ingredients.
How to apply Foto Ultra Age Repair?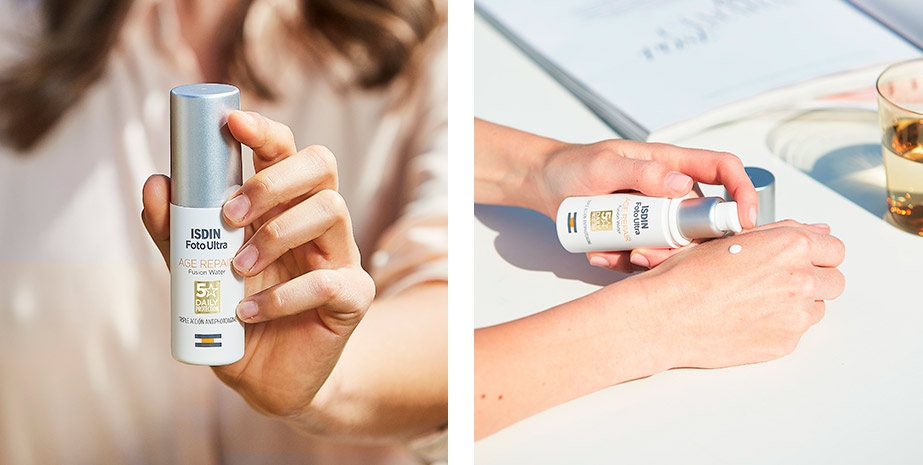 Anti-ageing and anti-oxidant active ingredients
FotoUltra ISDIN Age Repair contains DNA Repairsomes®, which repair sun damage at the cellular level; lipopeptide Q10, which favours the stimulation of synthesis particular to coenzyme Q10, thereby improving the luminosity and look of skin; Collagen Booster Peptide, which promotes the production of collagen and the reduction of wrinkles; and hyaluronic acid, which improves skin elasticity thanks to its hydrating action.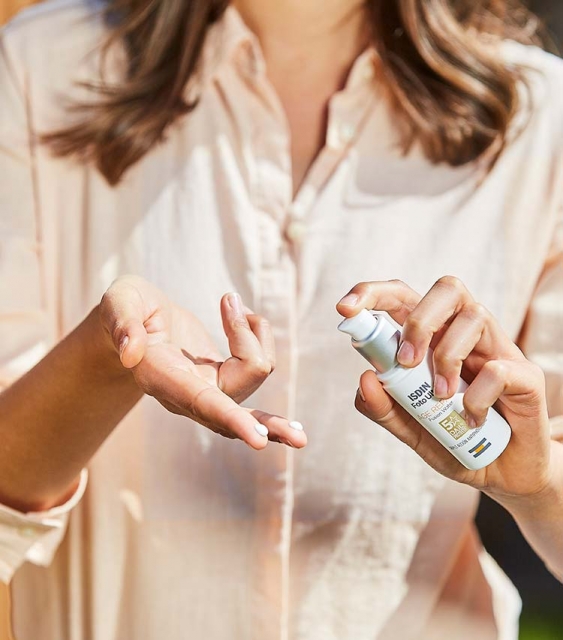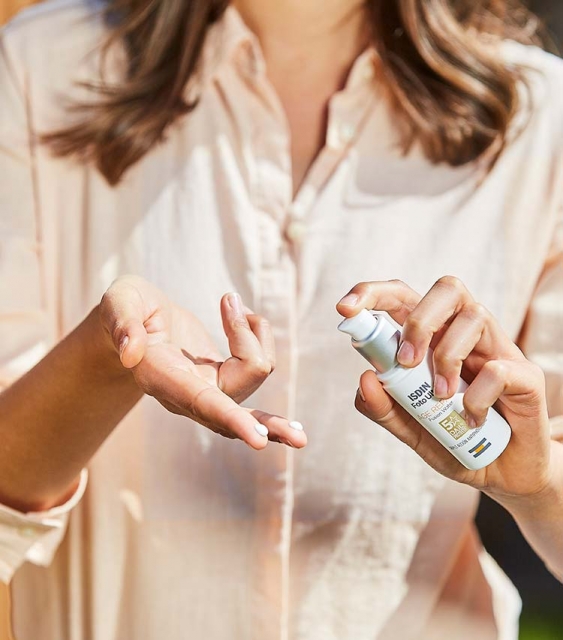 An innovative, ultra-light formulation that allows rapid skin absorption and leaves no shininess or residue. Provides a delicate sensation of freshness and a silky finish. It doesn't sting the eyes.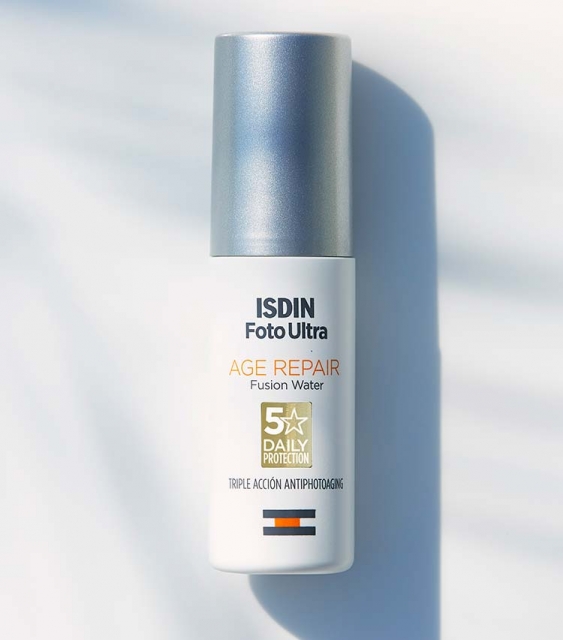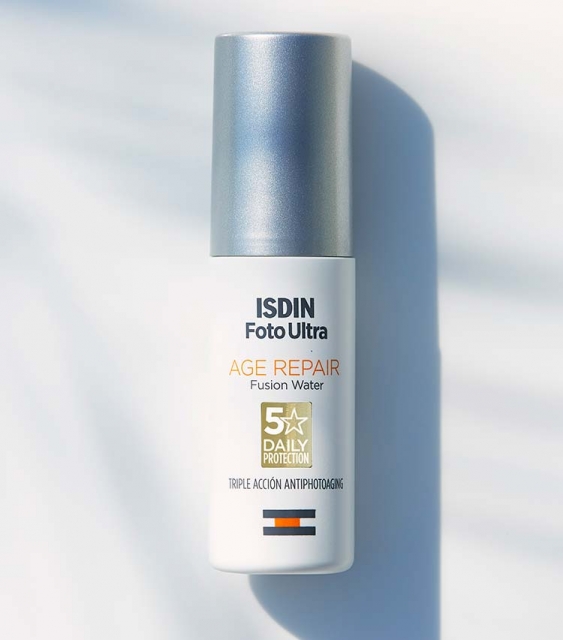 Triple anti-photoaging action
FotoUltra Age Repair offers a triple anti-photoaging action: It protects your skin from pollution and the sun thanks to its high SPF 50 protection; it repairs accumulated sun damage at the cellular level thanks to its DNA Repairsomes®; and it reverses the visible signs of photoaging thanks to the Li-Q10, the CollagenBooster Peptide and the hyaluronic acid content.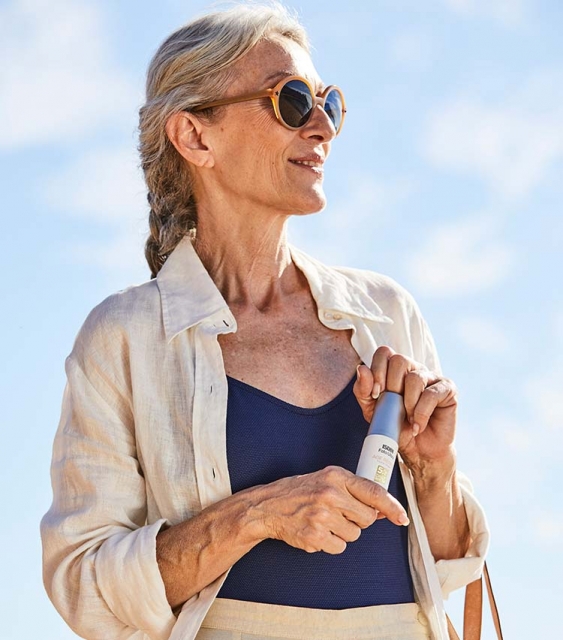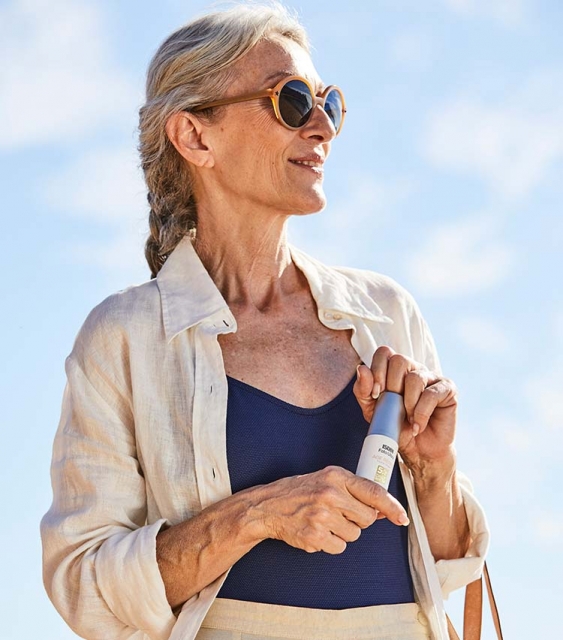 Did you know that the 80% of your skin's aging is due to the sun?
Solar radiation causes damage that accumulates and affects the cell's DNA, its tone and the texture of the skin because it destroys collagen. This deterioration leads to photoaged skins, with deep wrinkles, thick areas and age spots. A proper daily routine will protect your skin from photoaging. However, if you skin is already showing any of these signs, don't worry and reverse them with the ISDIN most advanced routines to fight Photoaging: Age Repair and ISDINCEUTICS Day&Night Ultraglicans