Finastopic
Active substance with HAIR BOOSTER SYSTEM, ideal for formulations containing topical finasteride.
Magistral base with Hair Booster System, ideal for formulations with topical finasteride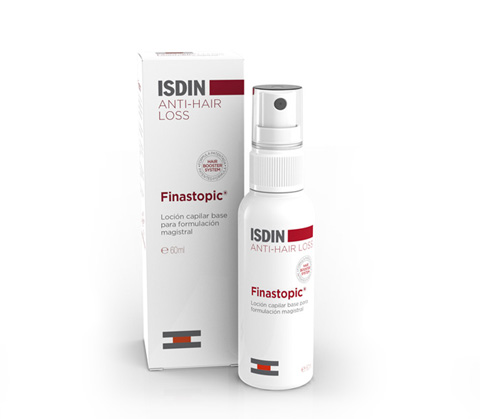 Overview
Active substance for use in formulating topical finasteride.
Benefits
Hair lotion containing Hair Booster System helps to:
Slow hair ageing, stimulating the metabolism of hair follicle cells.
Prevent the miniaturisation and fibrosis of the hair bulb that lead to premature hair loss.
Promote efficient nutrition and metabolism of the cells that stimulate natural hair growth
Stop hair loss, increasing the proportion of hair in the anagen phase.
How to apply
For topical application, as prescribed by your doctor.
Composition
Patented formula with Hair Booster System.