Bexidermil
Gel
Rapid and extremely refreshing pain relief. Especially formulated for hairy areas, joints and flexural areas.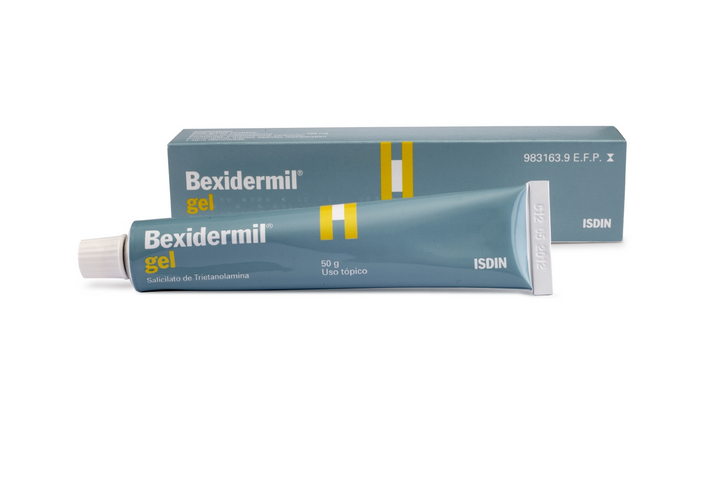 Overview
Indicated in acute trauma: bruising, dislocations, contusions, cramps, stiff neck, sprains and twists.
Benefits
Topical, fast-acting and easily absorbed analgesic with anti-inflammatory and analgesic action to treat musculoskeletal pain and inflammation. Suitable for use with cryotherapy.
How to apply
Apply 2 or 3 times a day to the infected area. Administer an additional application before going to bed. For cryotherapy in acute phases, keep in the refrigerator at -4ºC. Suitable for use with electrotherapy (laser, ultrasound). Does not stain or leave oily residue.
Composition
Triethanolamine salicylate 10%.