Avena ISDIN
Oatmeal Liquid Syndet for Bath and Shower
Cleanses the most sensitive skin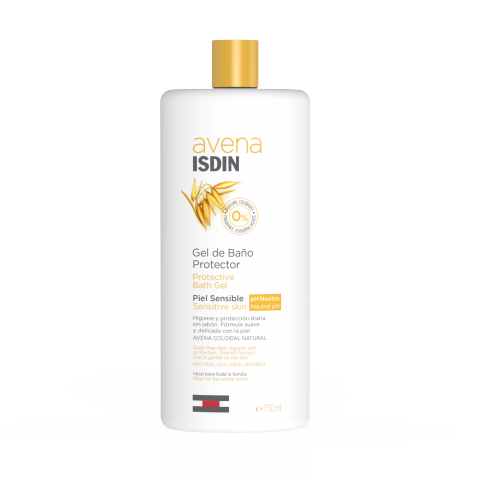 Overview
Hygiene, care and protection of sensitive skin for both adults and children.
Benefits
Protects the skin and helps to prevent dehydration. Pure colloidal oatmeal works as a moisturiser, softener, emollient, protector and antipruritic.
How to apply
Lather into the skin whilst bathing or showering. Rinse thoroughly with water.
Composition
Pure colloidal oatmeal 2%.
Eudermic excipient.