Avena ISDIN
Oatmeal Bath
Hydrates and helps to alleviate itchiness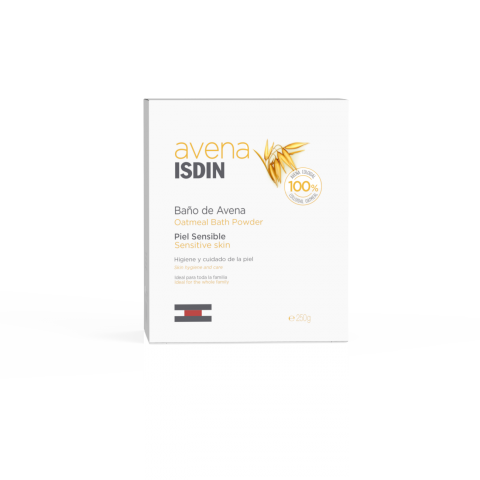 Overview
Hygiene and care for itchy sensitive skin.
Benefits
Its 100% content of colloidal oatmeal hydrates, softens and soothes itchiness. Soap-free. Does not contain perfumes or colorants.
How to apply
Use daily in the bath. Because it is a fine powder, it mixes easily with water to create a dermatological bath that helps to relieve itchiness.
Composition
Pure colloidal oatmeal 100%.