Avena ISDIN
Oatmeal and Omega-6 Body Lotion
Daily soothing for sensitive skin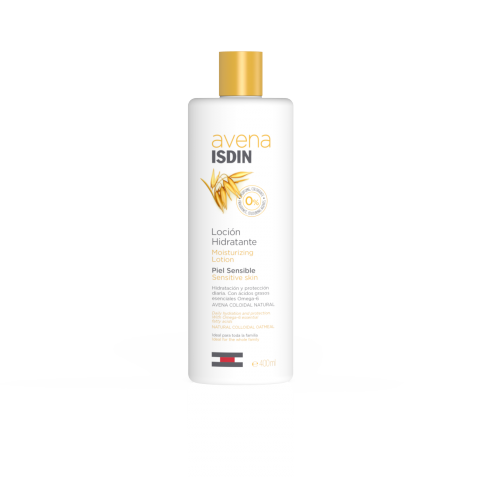 Overview
Full body emollient lotion for hydration, care and protection of sensitive skin for adults and children.
Benefits
Borage oil, rich in essential Omega-6 fatty acids, helps to strengthen the skin barrier and reduce dehydration. Oatmeal gives the product emollient, hydrating, softening and soothing properties.
How to apply
Daily body moisturiser for cleansed, dry skin.
Composition
Pure colloidal oatmeal 2%.
Borage oil.
Omega-6.
Polyglycerylmethacrylate.
Eudermic nonionic emulsifiers.