Acniben Repair
Moisturizer, Soothing and Repairing
Gel cream
After gently cleansing, you need to soothe and repair fragile skin undergoing acne treatment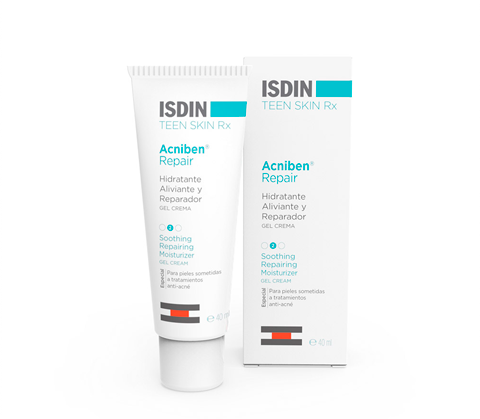 Overview
Specifically formulated for skin undergoing acne treatment.
Benefits
Helps reduce dryness, irritation and flaking.
Deep, long-lasting moisturizing thanks to its specific formula with calmoactive, glycerine and hyaluronic acid.
Absorbs quickly, with no oily residue.
No perfumes or preservatives.
How to apply
Apply daily to clean, dry skin with a gentle massage to boost its effects.
Composition
Calmoactive
Glycerine
Hyaluronic acid