Nutratopic Pro-AMP
Emollient cream
Atopic skin
Hydrates and soothes atopic skin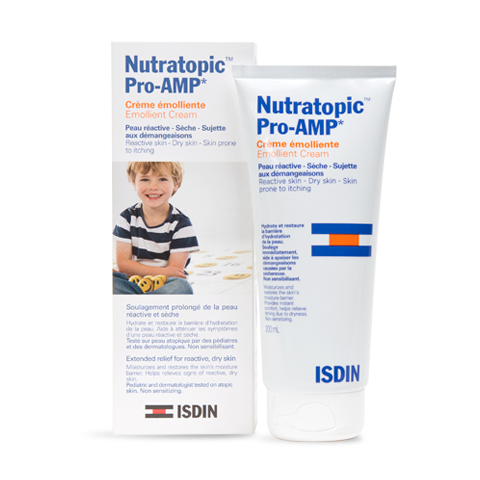 Overview
Daily hydration to manage atopic skin.
Benefits
Deep hydration, its laureth-9 and niacinamide content helping to relieve itchiness and irritation. Re-establishes the skin's balance through its emollient action.
How to apply
Apply at least twice a day to the cleansed, dry skin of the affected areas. For best results, use Nutratopic Emollient Bath Gel as part of your daily hygiene.
Composition
Rhamnosoft.
Laureth-9.
Glycine.
Niacinamide.
Ceramide 3.
Omega 6.
Shea butter.
Fatty oil.