Acnisdin Calm
Hydrating cream
Hydrates, soften and rapidly restore irritated skin, protecting and caring for skin undergoing acne treatments.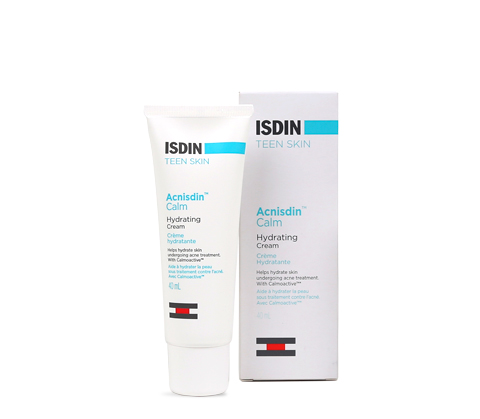 Overview
Indicated for the specific care of skin subjected to anti-acne treatments.
Benefits
Helps to minimise dryness, irritation and flaking. Its specific formula with calmoactive, glycerin and hyaluronic acid provides intense and long-lasting hydration. Rapidly absorbed, without leaving greasy residue. Perfume and preservative free.
How to apply
Apply daily to cleansed and dry skin, gently massaging for best results.
Composition
Calmoactive.
Glycerin.
Hyaluronic acid.